Exploring a Hidden Side of Jerusalem. All Eyes On: Eitan Shavit
Eitan Shavit aka StrongComet documented the secret life of ultra orthodox Jews in Mea Sharim, part of Jerusalem's old city.
All Eyes On features inspiring members of the EyeEm community. Up today: Eitan Shavit aka StrongComet , who documented the secret life of Mea Sharim in Jerusalem's old city.
Name: Eitan Shavit, also known as StrongComet
Age: 46
Occupation:head of Internet and Social Media for Helicon Music, one of Israel's biggest record companies
Location: suburbs of Jerusalem, although originally from Tel Aviv
Hi Eitan! Please tell us more about your Mea Sharim project.
Me'ah She'arim is one of the oldest neighborhoods in Jerusalem outside the walls of the old city. It was founded by Haredi Jews (considered the most conservative stream of orthodox Judaism) in the 19th century and originally settled by just over 100 families who signed up to be part of the new "colony."
The name "Me'ah She'arim" was taken from the weekly Torah reading. It translates to "Hundred Gates" and was chosen in part because of the founders' awareness of kabbalah, Jewish mysticism. The numerical value of the words Me'ah She'arim equals 666, which has esoteric and kabbalistic meanings in Judaism.
Despite their transition to the Holy Land, residents have maintained the customs, habits and dress of 18th century Eastern Europe, which includes conservative dress, black fedoras for men and floor-scraping dresses for women. Even in the height of the Middle Eastern summer, it's still customary to wear thick padded coats and fur hats.
How is life in Mea Sharim different than in other parts of Jerusalem?
All the walls on the main streets are covered with "Pashkavilim," which are notices informing residents of non-compliers with religious law. As soon as notices are hung, people gather to read them and pass on to the rest of the community.
On the streets you rarely see women, and there is a complete separation between men and women: men in front, women at the back.
As it is a religious neighborhood, visitors are expected to dress and act in a conservative manner. Rules stating as much are posted on banners that hang from buildings. Residents request that visitors not take pictures or speak to children, not walk arm in arm or even hand in hand with anyone, and kissing is definitely taboo.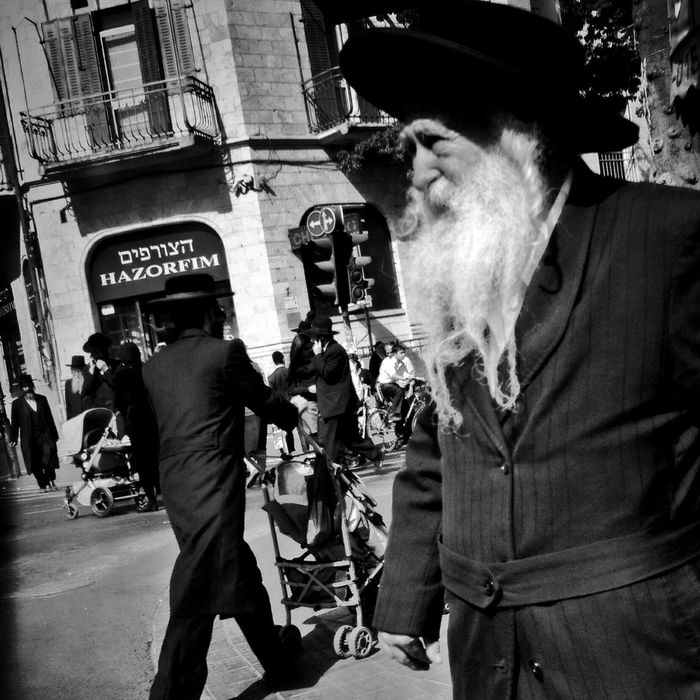 Was it difficult to take pictures there?
Definitely! An attempt to visibly photograph them is considered offensive, as "Photography steals the soul." Photography is also considered an attempt to recreate one of God's creations and is therefore against one of the Ten Commandments.
So how did you manage to take the photographs?
I took my Nikon camera with me, and hung it over my neck in a very public manner, for all to see. This way, residents could see my camera not being used, and weren't intimidated by it.Mobile devices are something that not many are aware of, as it is a society where technology is something out of the ordinary. As a result, I managed to get rather close to my subjects and take photos without being noticed.
Finally, what are your tips for taking better photos?
My first and most important tip is to experiment. Try different camera apps, different editing apps and combine some together (app stacking) to create your art. You don't have to go to amazing places to take amazing photos. You can do it in your backyard, on the street, at school/work, etc. Try unique angles, close-ups and other perspectives to create a different, unique look.
My second tip is to learn. You don't have to go to art school to learn how to use your camera. There are tons of websites that have written tutorials, video tutorials and even paid subscription lessons that will give you the basics and more to start using your camera/phone better, and have a lot fun in the process.
Thank you for answering our questions, Eitan! To view more photos of the project, check out the Mea Shearim album.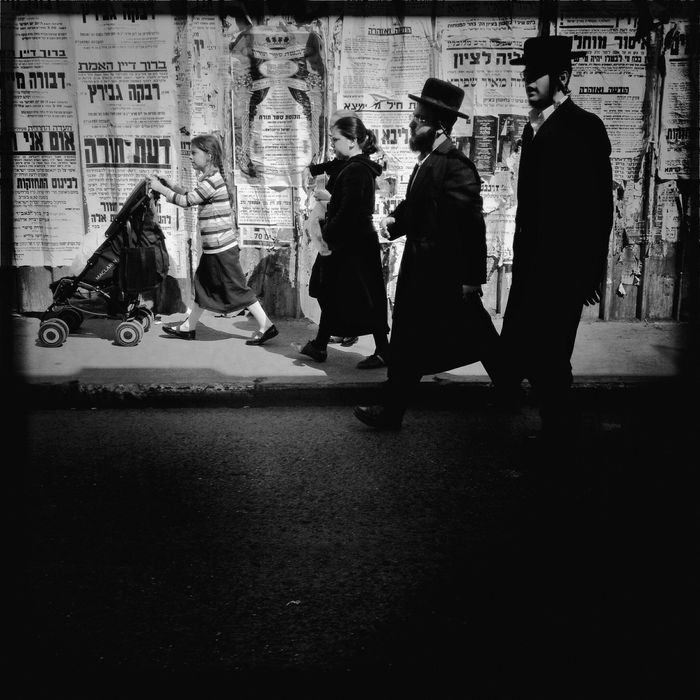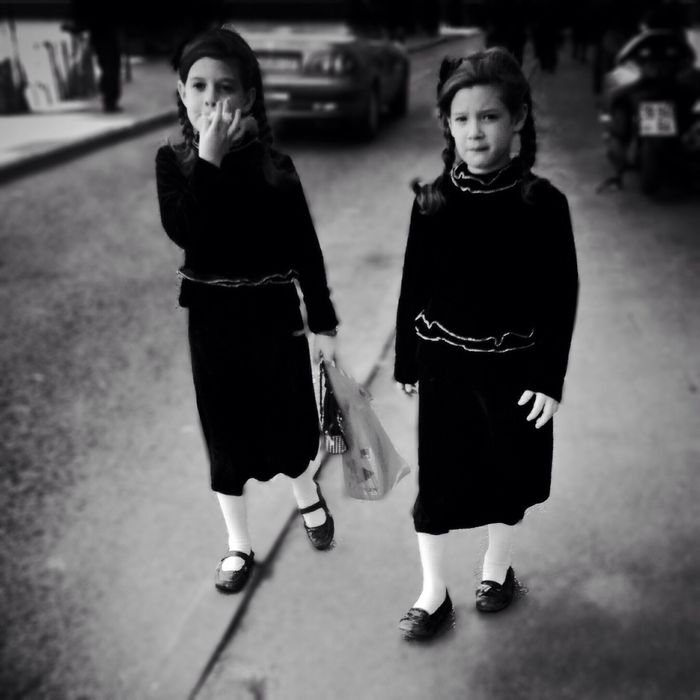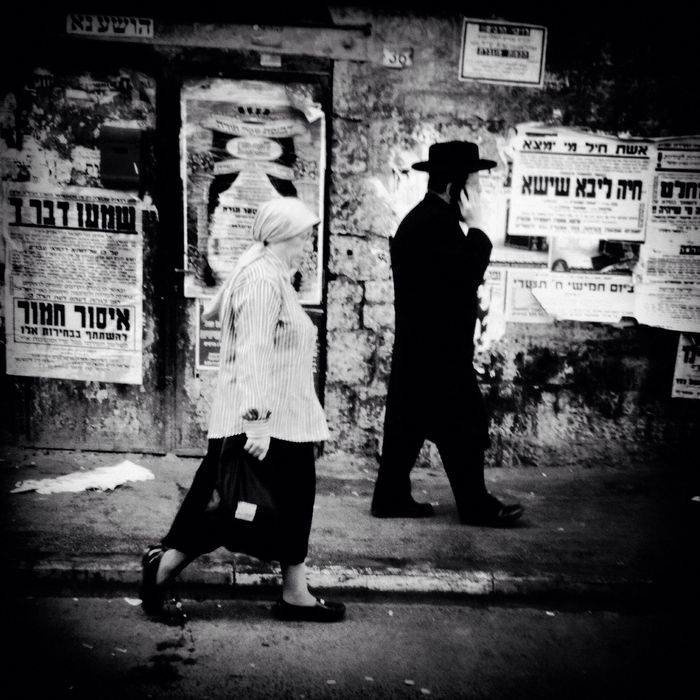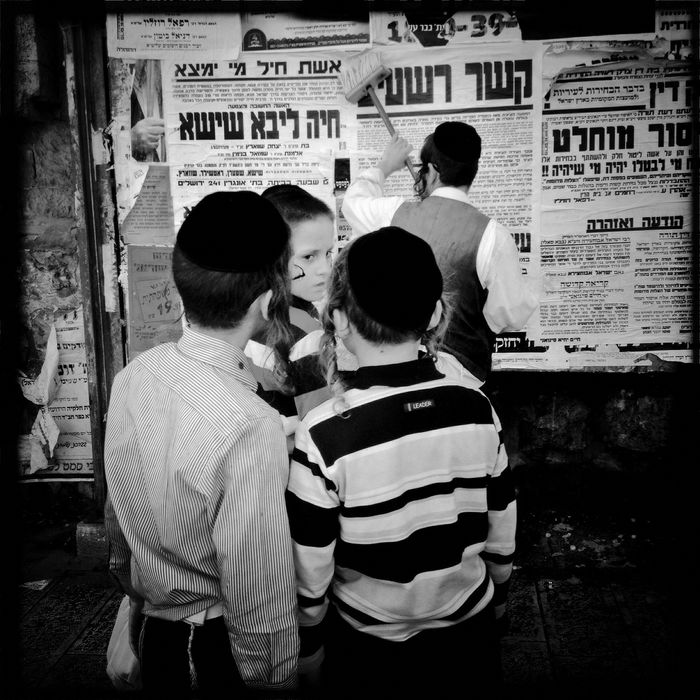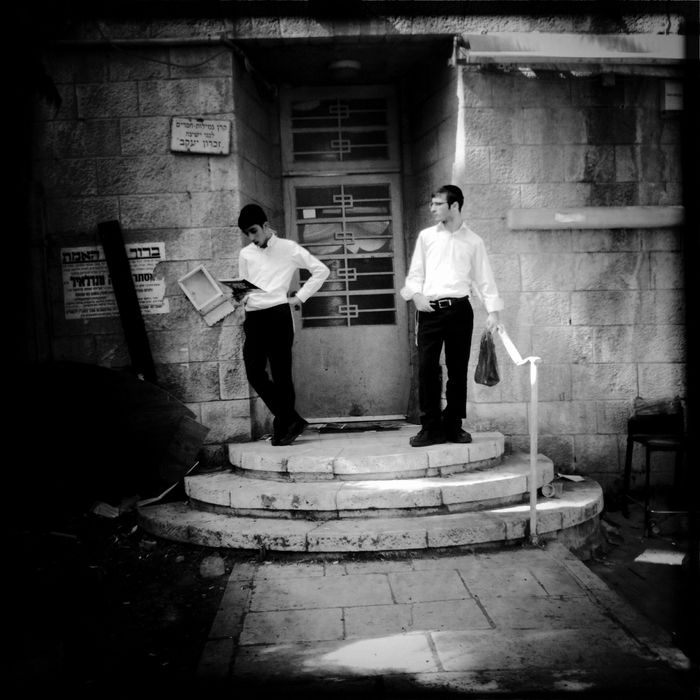 Recommended Blog Posts
– 15 must-have photo gadgets this holiday season
– The Top 25 of our Amazing View Mission
– 5 easy ways to keep your gallery fresh and your followers coming back