Everything You Need to Edit Your Photos
Professional filters with adjustable intensity, carefully crafted editing tools, and a little something extra.
NEW FILTERS WITH ADJUSTABLE INTENSITY
Filters are great because they give your photos a certain style without much effort. EyeEm offers 24 distinct filters and lets you adjust the intensity to help you experiment and achieve the best result possible.
The large previews and use the original aspect ratio of your photo, so it's easier for you to find what you're looking for. We've arranged the filters into categories to help you navigate through different moods.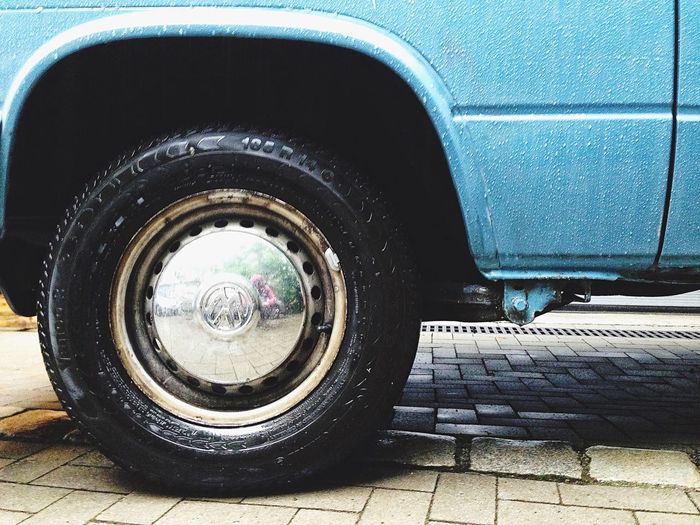 Edited with Fresh 2
TOOLS TO FINE-TUNE EVERY DETAIL
In addition to filters, you can now fine tune contrast, brightness, saturation, and more. We designed the new editing interface to enable a smooth workflow and make the process seamless and faster: No need to go back and forth between each tool, you can jump from one to the next directly.
FULL-CONTROL OVER THE FORMAT
From the beginning, EyeEm has supported all aspect ratios to let you be as creative as you like. The camera features a grid and level to help you align your photos exactly. A grid also guides you when editing, whether you want to crop your images or straighten a line that you've missed slightly. There is also an advanced perspective correction tool, especially handy if you're editing architecture photos or anything that got you to point your camera up or down.
OPEN EDIT
The heart of EyeEm has always been its community. Open Edit lets you explore how other photographers edit their images and makes it easy for you to try their edits on your own photos. It speaks to the curiosity we all have about how photos are made and how a certain style is achieved. You can also use Open Edit to share your editing workflow with others.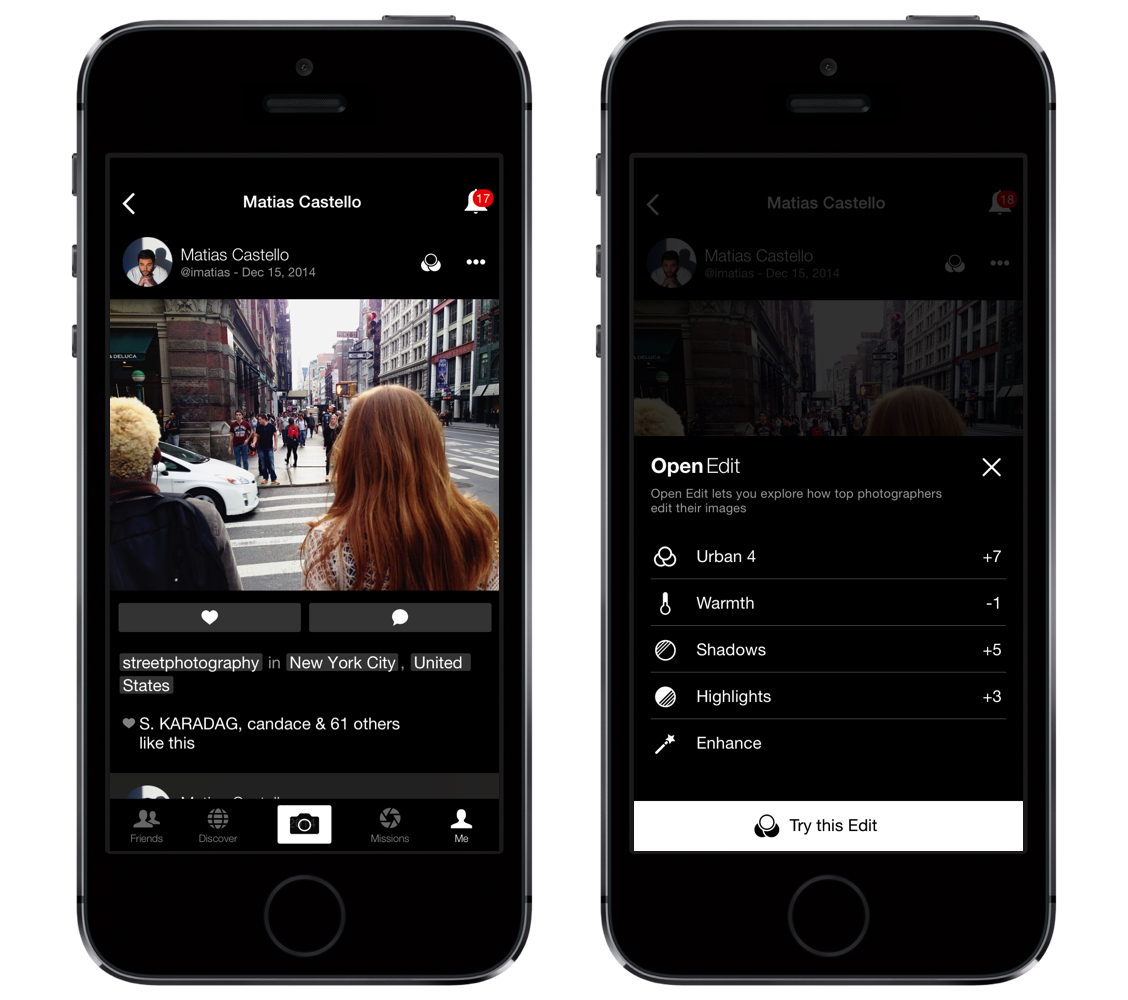 You'll see the Open Edit icon on some photos in your feed, which means an edit can be explored: Tap on the icon to reveal the filter and tools that were used, and try it on your photo with another tap. Take a look at the Open Edit album and explore the community's creativity.
Header image by @whitclick