Earth Day: An Antarctic Photographer's Warning of Climate Change
By EyeEm Team - 7 min read
As Earth Day nears, we speak to one photographer who frequents the Antarctic.
Just about two years ago, we interviewed Nicolas Bayou, a French engineer and photographer who regularly travels to Antarctica and Greenland. In his time there, he works on GPS and seismic stations that ultimately paint a picture of ice loss – a pressing matter on the global warming front. With Earth Day around the corner, we ask Nicolas what kind of changes he's seen first-hand in the polar region both in temperature and the landscape. Read the interview and see his photos for majestic glaciers, vast terrain and a peek into life in this rarely visited continent.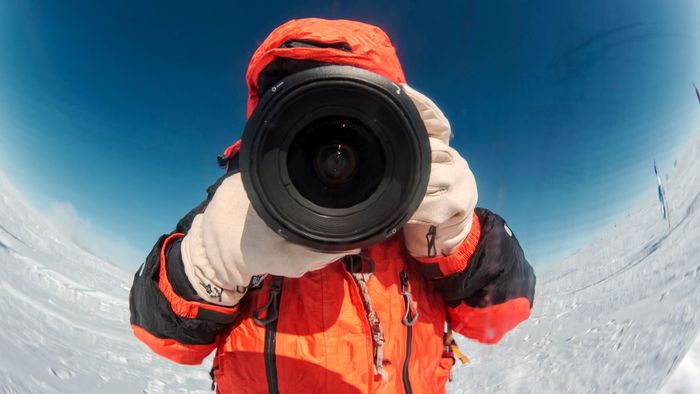 By
Remind us of what you do for a living and why you visit Antarctica.
I am an engineer working for a company funded by the National Science Foundation. We help scientists to conduct their research in the world, on the engineering side. My group focuses on the Polar regions – Arctic and Antarctica. We mainly focus on GPS work. Our main project, POLENET, consists in a large network of autonomous GPS and seismic stations on the coast of Greenland and in Antarctica (mostly West Antarctica). When loaded by ice (or unloaded!), the Earth's crust is being pressed or depressed, for it is elastic.
By knowing the crust behavior, and in addition to the GRACE mission, which makes gravity measurements by satellites, a good idea of ice loss or gain can be determined. The GPS stations are in very remote and harsh environments. We need to visit and perform maintenance on these sites every year. This is the main reason why I travel to Antarctica. Trips go from 5 to 3 months a year.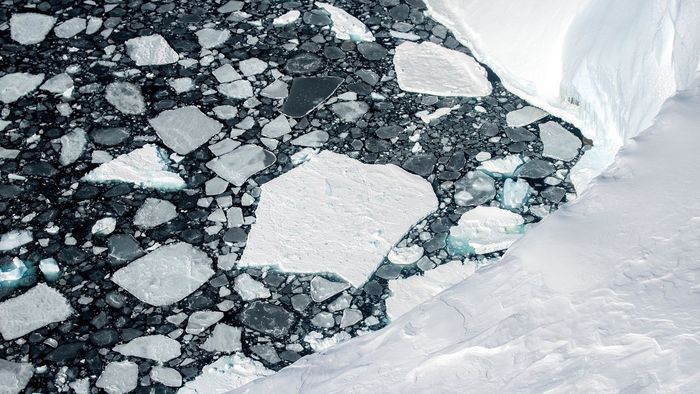 By Nikko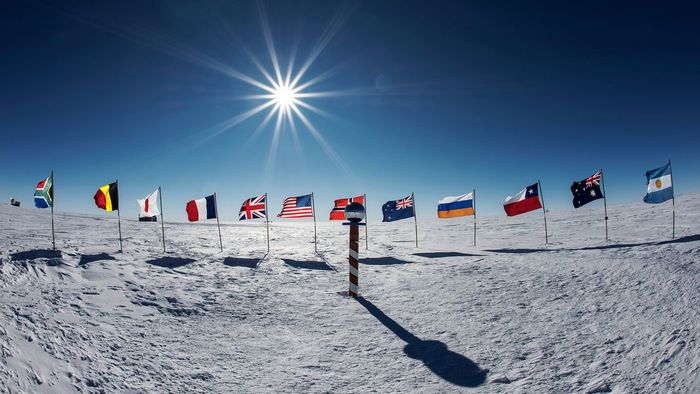 By Nikko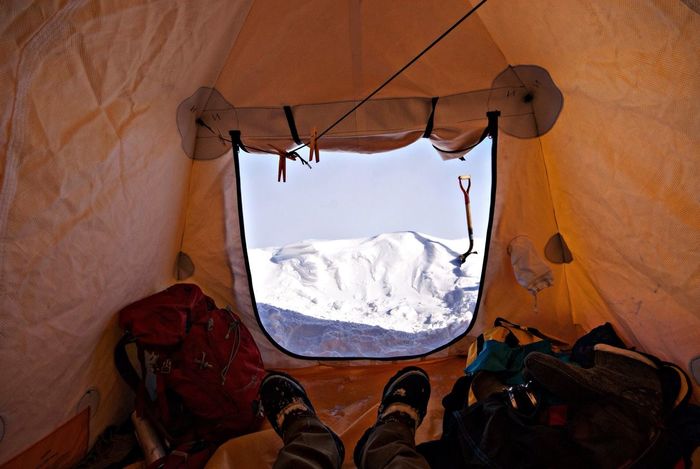 By
How many times have you returned to Antarctica since we last interviewed you?
I have been back twice to Antarctica since July 2014.
With global warming becoming ever evident, have you noticed a change in this span of time?
Every year is different. What you see one year may be completely different the next year. Climate change is a global phenomenon. I don't think changes in the span of 2 years are relevant. This is part of the noise. This is one thing a lot of people are not understanding. What happens in one specific place cannot speak for what happens at the large scale of space and time.
However, I have witnessed unusual high temperatures this year. At WAIS Divide Camp, at the apex of the West Antarctica Ice Sheet, we got temperatures up to -1C… Which is quite high for an altitude of about 1800m, in the middle of the continent… These events are more and more common.
When I worked in Greenland, changes were more obvious. For example, Russell Glacier on the west coast of Greenland, is obviously receding year after year, at great speed. (See below photo of Russell Glacier. You can see the moraine way in front of the ice, a sign of recession.).
Russell Glacier by Nikko
What photo equipment do you take with you to Antarctica?
I always bring too much gear in these expeditions! I shoot a Nikon D800 usually. I often pair it with a Nikon 28-200mm, f/3.5-5.6. Not a great quality lens, but it is very convenient in the plane. Plus the plane windows are not the best in terms of optic quality! Otherwise, I bring a Nikon 16mm, f/2.8 Fisheye, Nikon 24-70mm, f/2.8 and a 70-200mm, f/2.8. Also, a GoPro for plane shots, which is mounted outside the plane.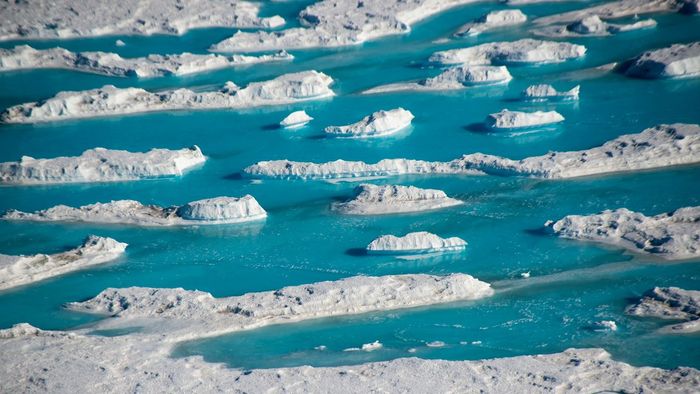 By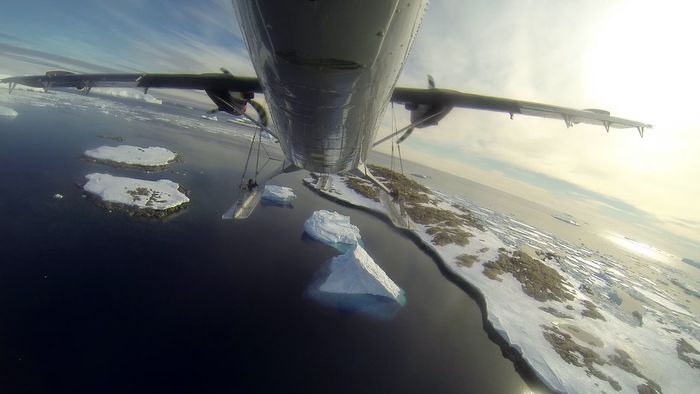 By
What has shooting in this kind of place taught you as a photographer, if anything?
Being in this environment, beyond photography, makes you a bit more humble. The immensity, the raw beauty. I try to convey that feeling in my photography. The camera has become the vehicle between these places and home. This has always been my motivation with photography: bringing the emotion back home. As a photographer, I have learned how to do that, I think.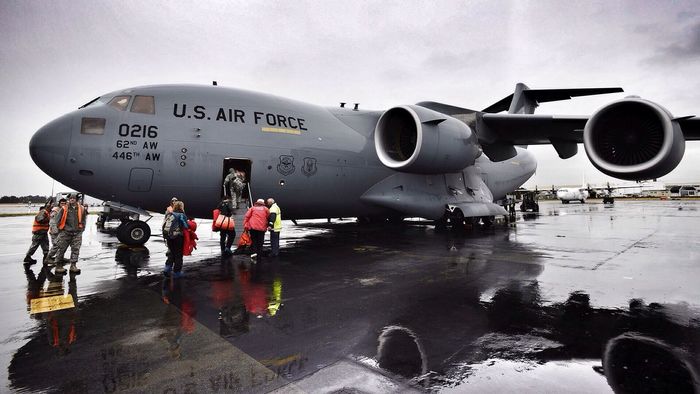 By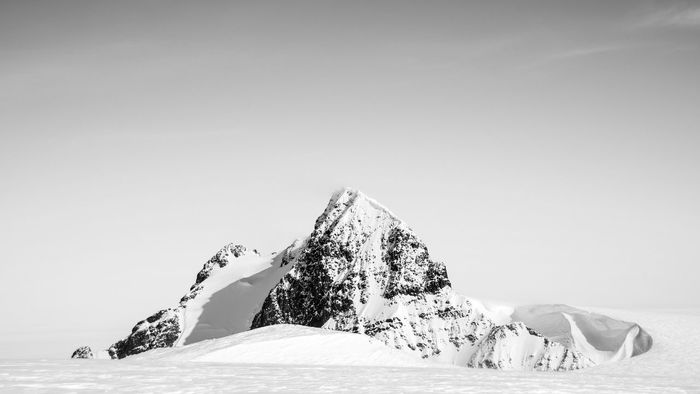 By
How has your photography changed since two years ago?
I am not sure how my photography has changed in the past 2 years. I guess, well, I hope, I am getting better at it! I think I know better what to look for now. And I have a better appreciation of the light, which is often very difficult to work with. Having a broader range of lenses also participates in what images we are taking… Long lenses especially.
Share a photo or two that stand out for you – why do they?
Beardmore Glacier was traveled by the early explorers (Shackleton, Scott) on the race to South Pole. This glacier is a huge, hostile, yet beautiful. I find it inspiring. These explorers had no modern clothing, no GPS, no means of communication and the most amazing part, had no clue whether or not they could do it. Yet, they went… and they managed it. This image is, to me, the expression of the challenges they faced.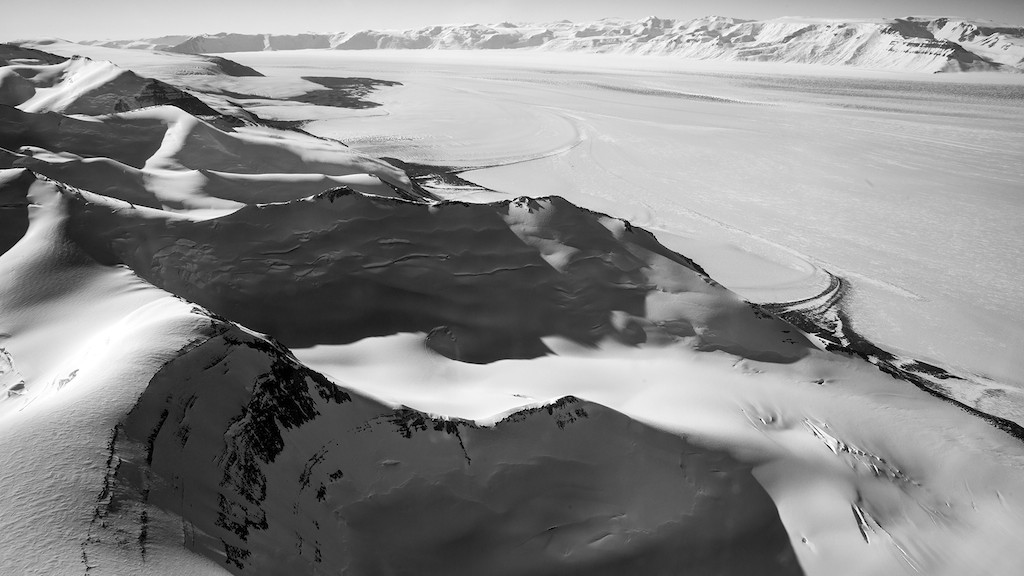 Beardmore Glacier by Nikko
Shackleton Glacier shows the beauty Nature is capable of. Blue ice is being shaped by winds and glacier dynamics. It can be very chaotic, such as in crevasses fields, or very smooth like in the case in this photo. And it's always changing.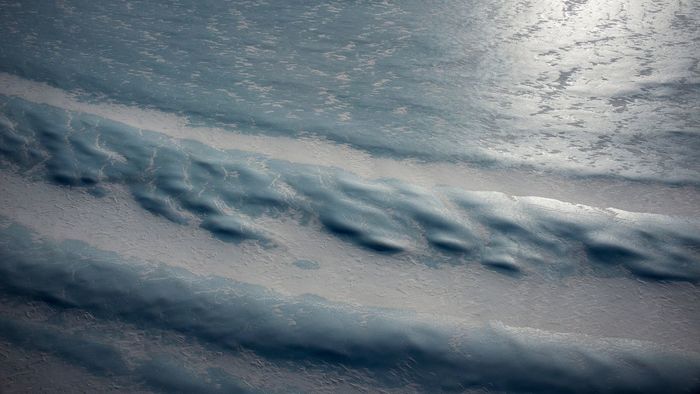 Shackleton Glacier by
Earth Day is this week. Do you have any reflections to share on it?
In my life, through work or personal travels, I have seen many beautiful things. Our planet is an amazing place of magic, diversity, amazement, etc. It can be witnessed in so many ways, so many places. I think Earth Day celebrates this. Antarctica and other places of choice are amazing. But our backyard also is amazing and has a lot to offer. We should remember this.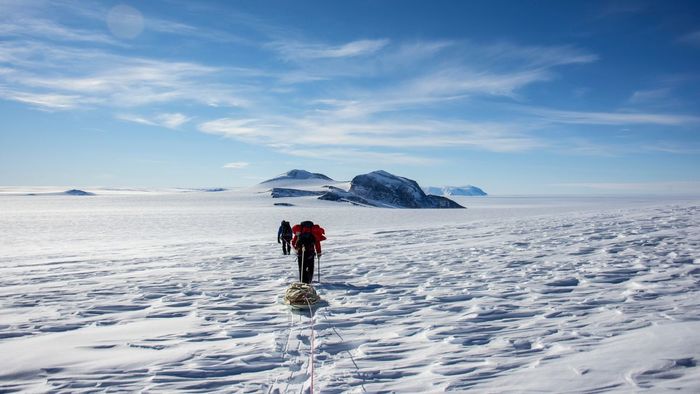 By Nikko
Thank you for sharing your thoughts as we reflect on Earth Day this week, Nicolas! Follow Nicolas on EyeEm @nikko007 to see more of his photos.