Download Now: Our Visual Trends Report for Fall 2016
Five emerging trends for you to check out.
We've used our technology and curatorial expertise to bring you this season's definitive photography aesthetics.
Powered by 18 million photographers, EyeEm is one of the world's most driven photography communities and a marketplace for authentic image licensing. Each photo uploaded to our platform gets automatically analyzed and catalogued by EyeEm Vision, our patented computer vision technology allowing our editors to surface only the most memorable shots for clients. Our data gives us strong insight into what photographers are really shooting and uploading every day.
In these pages, we share our findings on how styles and trends are evolving in real time. This fall, we're bringing you five emerging trends that fit particularly well as a preview of what's on the horizon for 2017: They're about people and their place in the world, about wellness and relaxation, and the colors and moods for when the seasons click.
The trends:
Aerial Photography
Minimal Wellness
Golden Shimmer
New Vintage
Collage Optics
---
1. Aerial Photography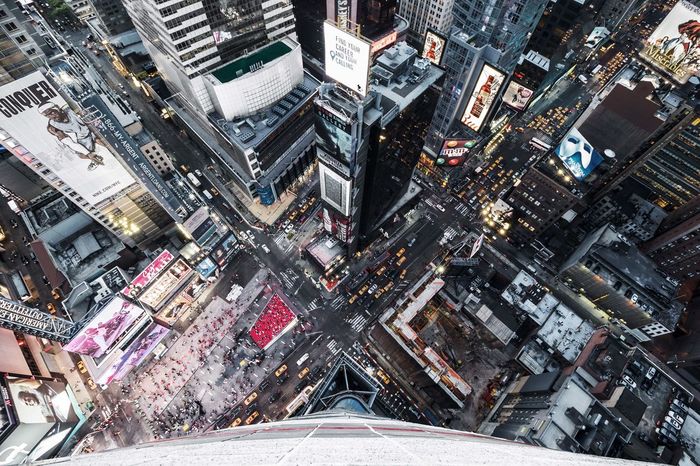 There's a reason why photos taken from the sky are so captivating: They reveal a perspective we aren't used to and that we can't easily experience ourselves.
Aerial photography has become more interesting now that it's easier to shoot from higher vantage points. First came the over-head shot, then the bird's eye view, and lately the photo taken from the drone.
These shots are particularly powerful when they show humans in the full context of their environment. They invoke a feeling of adventure, or even of environmental concern, since they convey how small we are compared to the rest of the planet.
Aerial photography is also perfect for layouts: High vantage points offer lots of space for placing copy onto a picture, and with the clean lines that emerge from up high, you can easily embed one of these photos into an existing layout.
---
2. Minimal Wellness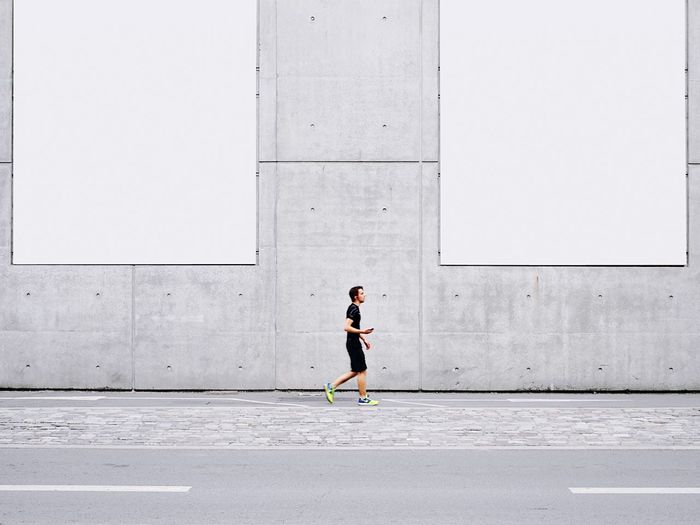 These pictures blend a societal and a cultural trend: Taking care of one's body and creating images that are reduced to their essence. Minimal wellness shots capture people doing sports or relaxing before a simple, lightly-colored backdrop.
It's an aesthetic that draws the viewer's eye to the people in the photo, while the color scheme conveys a sense of mindfulness and tranquility.
These photos are great for advertisement: They're easily understandable and relatable while leaving enough room for graphical elements. These photos are also bold enough to stand out from the clutter that so often dominates sport or wellness visuals.
---
3. Golden Shimmer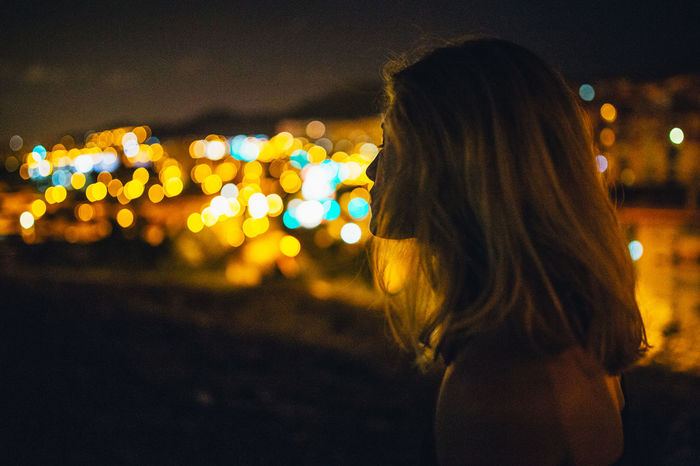 While the beginning of the year was dominated by dynamic neon and pastel tones, the end of the year is marked by gold, yellow, and shiny whites. This is a trend fit for the darker seasons, and it pairs portraits with a luxurious aesthetic: Soft lights, sparkle and glitter, subtle fades.
Before a dark background, these effects create a calming atmosphere. In fact, the images appear almost monochrome when the color is eclipsed by the shiny central elements. It's a look made for promotion – and that matches the holiday season.
---
4. New Vintage
Our society is showing an appetite for tangible, real objects – look no further than the resurgence of the instant camera or retro design reminiscent of the 1990s.
The aesthetics are driven by the golden age of film photography. There are Adobe Lightroom plugins to emulate the look of film, and it seems there's a resurgence of film photographers and old prints that are finally being digitized.
These photos reflect a desire to simplify photography: Reclaim it from the technologically-driven world of pixels and resolutions and return it to the artistic realm. That may seem nostalgic, but these photos are great at emphasizing human connection and mindfulness.
---
5. Collage Optics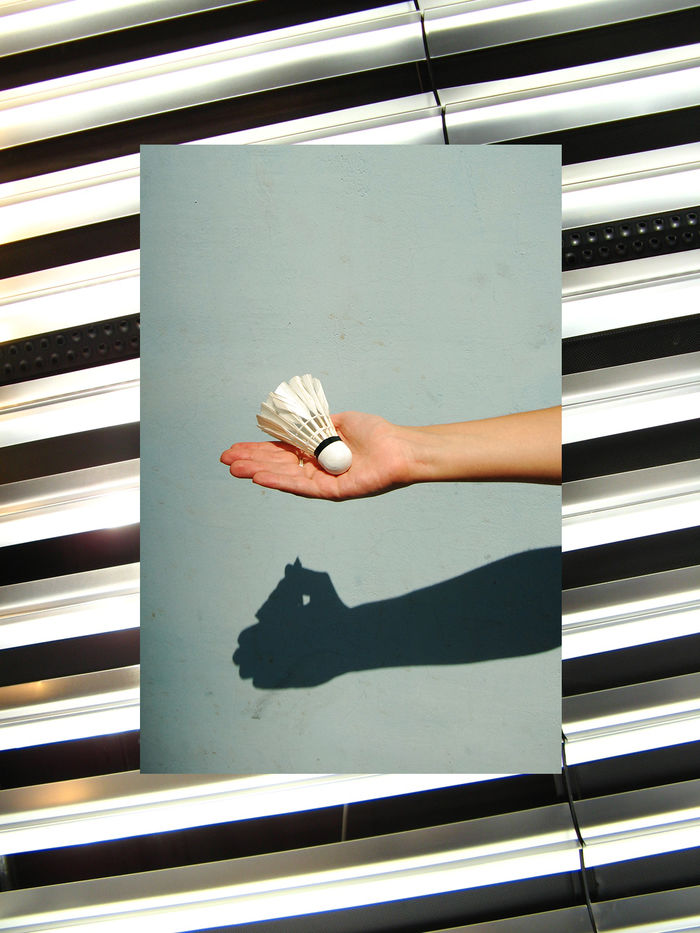 Today, we're taking more photos than at any previous time in history. This is inspiring many photographers to experiment with the format to stand out from the masses. The most exciting of these trends is the renaissance of the collage as a break from the overly-realistic way of shooting these days.
Traditionally, collages are made by cutting up and reassembling pictures to include different motifs at the same time, but it's also possible to take and edit photos in a way that has the same effect without cutting anything apart: Modern collage artists use reflection, repetition, and other clever compositions to create surreal illusions in their photos.
It's a trend that mirrors culture far beyond: In the fashion industry, it's visible as colorful patches that are making a comeback as visual accents. On the internet, it exists as stickers used to mark up and enhance texts, snaps, and posts.
At first sight, the collage optic can seem a bit confusing, but that is exactly its strength – it draws viewers in, making them look at these photos much longer than they do at others.
---
Tired of searching for images? Try EyeEm Vision.
At EyeEm, we're using computer vision to analyze the contents of an image and its concepts. With EyeEm Vision, we are working to simplify and streamline the image search. We can tell not only how an image is taken and what aesthetic it represents, but also what it stands for. From a table of food, we can identify concepts like "dinner" and "togetherness." For smarter curation, we can also use the colors and shapes in the picture to find other photos that will match this style, and consequently your personal taste.
For image licensing, we can train our algorithm to search and curate a selection that will match a brand's taste and aesthetic while ensuring it's in line with current visual trends.
Get in touch for a free curation.
Header image by @CristinaSofiaReal