Creativity and AI: 5 Brand Process Optimization Techniques That May Change the Way You Work
By Laura Box - 5 min read
Using AI to increase your business's productivity is essential to maintain a competitive edge in any industry. But as more unique AI technologies become available and become intrinsically interwoven into every industry, it can be difficult to keep up with the most relevant tools. We can show you how.
Have you ever wanted a tool that could easily find images that fit your brand aesthetic? Or perhaps a platform that could help you to see your consumers as individuals - rather than just one indistinguishable group - and allow you to easily target them individually, by creating highly personalized campaigns?
Luckily for brand experts, and thanks to quickly accelerating innovation in artificial intelligence (AI), these process optimization tools - and many more - already exist.
Utilize Computer Vision
If you've used tools like Google's image search, you might already be familiar with computer vision. The function allows users to upload an image and Google will return similar or exact images with their web location. Computer vision allows computers to read images - something that's easy for humans, but has taken significant research to achieve in computers.
As this technology has developed, it has also started making life easier for brand experts. Computer vision has allowed AI tools like 'Moodboard Analytics' to predict what the next fashion trends will be. EyeEm's own computer vision product can help brands find the right images when they need it. While other tools, like Parallel Dots, aim to assist with determining which photos are the most aesthetically pleasing. Although these tools come with sceptics who wonder how a computer can determine which images are beautiful - an inherently subjective field - the researchers are optimistic about its potential.
Fine-Tune Your Content
Do you struggle to understand what makes one of your Instagram posts get 5000 likes, while others only get 500? Or why some of your articles will get shared 50 times, while others seem to go left unread? Some AI startups are starting to assist you in efficiently answering these questions to help your content be the best it can be. Startups like Atomic Reach and Concured give you insights on how to perfect your content, leading to a far higher rate of email and page opens, while saving time and increasing content ROI. Tools like Parallel Dots are being developed to determine the quality of image aesthetics, and can be used to determine which images will help your posts go viral or achieve the most traction.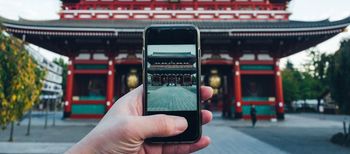 Simplify Audience Analysis
Audience analysis is a research cornerstone at the start of any marketing project. The process can be time consuming and costly, but artificial intelligence is changing this by simplifying original methods, while also providing opportunities that businesses have never had before. Imagine that you could quickly analyse your audience - no matter the size - and understand each member as an individual, allowing you to create highly personalized campaigns. The AI solution Emarsys is doing exactly this.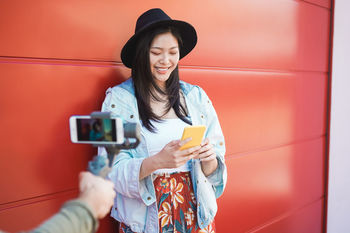 Use AI To Get Creative
Any person in a creative industry would shudder to imagine a robot doing their job. But as AI develops, what was once a dystopian fear for many is becoming a reality. But AI shouldn't be feared. Rather than to replace creatives, AI can be used to enhance their work, or make it more efficient. In 2016, IBM used AI to make the trailer for the horror film 'Morgan'. Trained by past horror movie trailers, the robot successfully turned the movie into a suspenseful and gripping trailer.
New AI is also being developed that could help create logos. While it might sound as though robots are stealing jobs, it would simply act as a new program for designers to use. As more technologies for creative fields are developed, it's a matter of creatives using them as new tools, rather than seeing them as threats.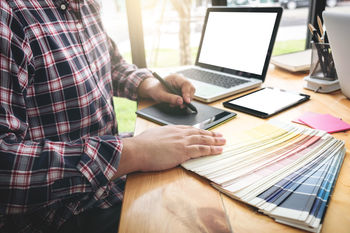 Streamline Mundane Tasks
Companies don't want to get bogged down with mundane tasks and most brand experts prefer to spend their time developing exciting campaigns, rather than wasting time on irrelevant tasks. To allow you to spend the most time on what matters, and the least on the things that don't feel so important, AI can help. For example, X.ai is a personal assistant that helps schedule meetings without the back and forth, by learning how long, when and where you like to meet.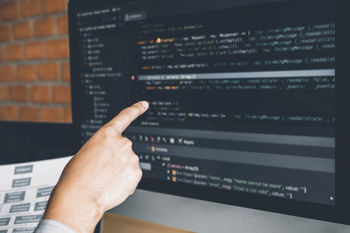 Summary
Utilize Computer Vision
Fine-Tune Your Content
Simplify Audience Analysis
Use AI To Get Creative
Streamline Mundane Tasks
Sign Up For Fresh Inspiration
Click here, if you want to read about more great ideas for your brand and sign up to our regular newsletter to be notified of all the latest and greatest creative and visual insights for your business.