5 Essential DIY Lighting Ideas to Visibly Improve Your Photos
By EyeEm Team - 5 min read
Stumped on how to get better lighting in your photos? Read this guide!
"A picture must possess a real power to generate light and for a long time now, I've been conscious of expressing myself through light or rather in light." – Henri Matisse
Light is everything in photography. All you need is a few minutes in the darkroom as a reminder! Helios, photograms, the dictionary, they all do the job, too. It's no wonder then that lighting is what actually makes a good photo great. It doesn't matter how amazing or advanced your phone is, poor lighting will kill the best of pictures.
The thing is rigs and equipment- they're expensive. With some ranging up to $5,000, it's hard not to feel frustrated, when all you want to do is give your photo the lighting it deserves. We scoured the far ends of the internet to bring you five creative DIY lighting ideas you can try today, whether you're shooting on mobile or a digital camera.
By Niklas Skur
1. Ring Lights
If you're keen on taking portraits, then a ring flash is a helpful tool. It's essentially a ring that you place around your camera's lens, be it a dedicated camera or your phone, to eliminate shadows and give your photo uniform lighting. Ring lights work superbly for portrait photography, as they highlight a person's eyes, too.
By Edmir Asoski
DIYing a ring light is a really great option when a ready-made one isn't in your budget. We recommend this easy-to-follow tutorial from photographer Sam Ellingsworth. He combines an LED UFO camping light, a cheap phone cover and some velcro in order to make a fantastically handy ring light suitable for any smartphone or compact digital camera – and it cost him less than $20!
2. Reflectors
Like the name suggests, a reflector reflects light. You can use one to redirect available light (like sunlight) onto a person or object and fill in any ugly shadows in your photo. It's a really useful tool when you want natural-looking lighting sans a bunch of equipment. Making your own reflector is really easy. All you need is cardboard, aluminum foil and a little bit of tape – all items you probably already have lying around at home. Follow this PetaPixel tutorial to make it yourself!
Simple and straightforward, you've now got your own reflector to help you shoot portraits or still-lifes with beautiful rich and full light.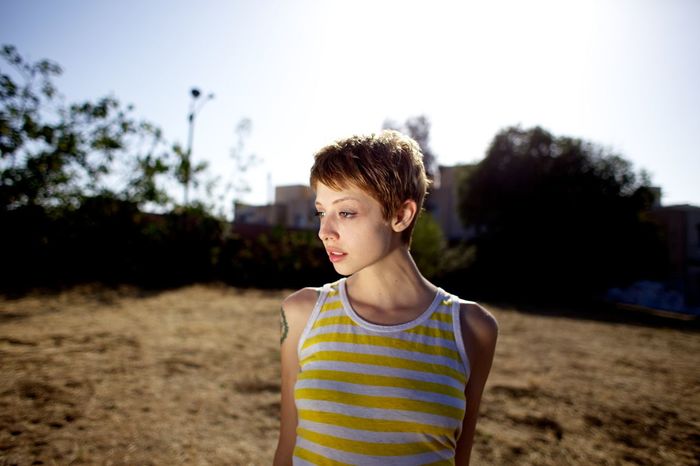 By Lou Noble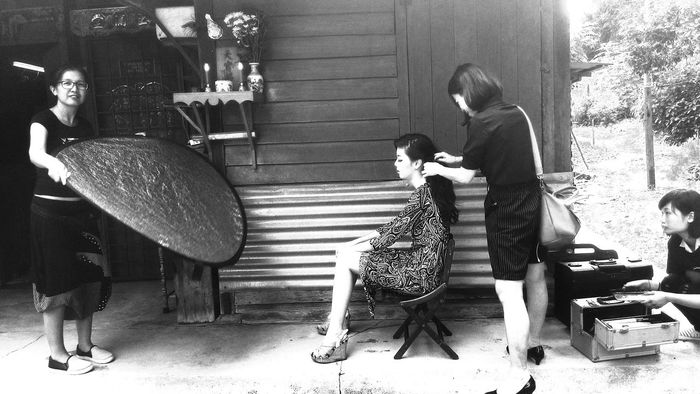 3. Bokeh
Bokeh is that delightfully dreamy thing that happens when your lens abstracts lights in a photo into blurry geometric shapes. This all happens thanks to shallow depth of field combined with a long focal range.
To make your own DIY bokeh lens, grab a cheap SLR telephoto lens from a local flea market or camera shop, pliers, a screwdriver, scissors and tape. We won't paste the whole tutorial here, but DIY pro DemetriS over at Instructables will guide you step-by-step.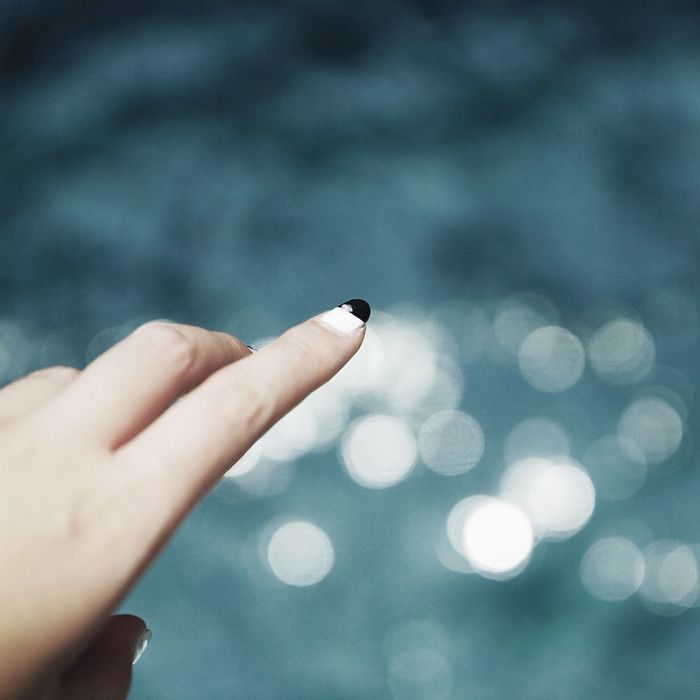 By Cheryl
4. Lens Hood
Shooting into the sun is the worst. So why on earth would a person do that? Well, sometimes the thing you want to photograph just so happens to be in that direction! Streaming light or lens flare can be pretty if that's what you're going for, but often, it ends up washing out your image, taking away the richness in contrast and color.
A paper lens hood will veil your lens from this kind of unwanted light, and really all you need is black cardboard and some -you guessed it- tape. Roll the cardboard into a funnel, tape it around your lens and voila, instant lens hood. Using a DSLR? Try a coffee cup sleeve!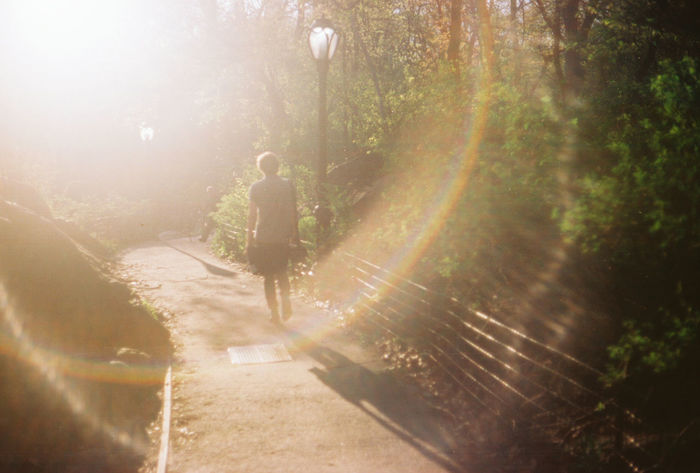 5. Light Box
Need to sell something online? Or maybe you're working on something more artistic. Whatever it may be, a DIY light box will give you just what you need when you're photographing small items. Like a mini photo studio, you'll get a uniform background and a controlled space, but most importantly, beautiful soft and even lighting.
To make your own, you'll need white cardboard, tape (surprise!), and a few spare light bulbs. Or for a simpler version, turn a hamper into a light box.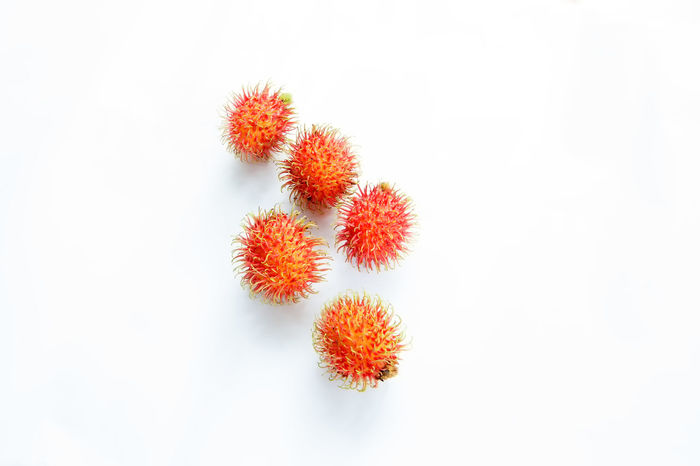 By Donal Husni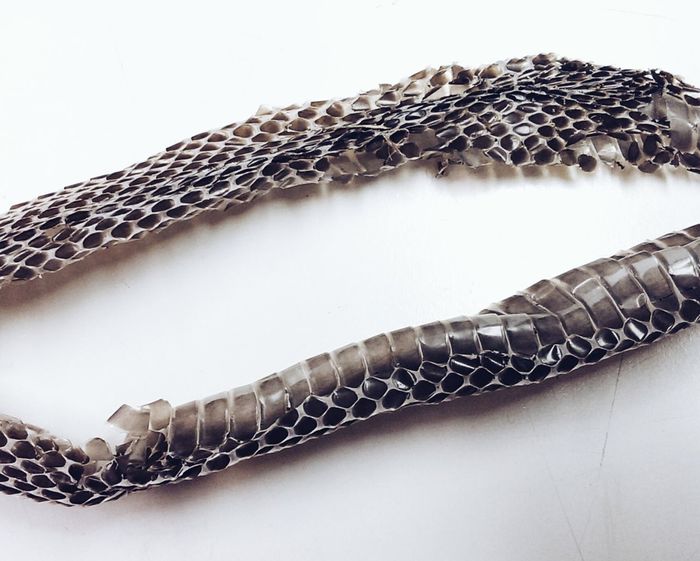 By Anna Mond
With these tips in your shooting repertoire, you're set up for lighting success, from avoiding unwanted shadows and lens flares to picking up a couple of creative lighting ideas. Want to share your photos with us? Tag them DIY Lighting. Can't wait to see them!
Header image by @sylviegagelmann