Architect Leaves Home to Travel the World, Camera in Hand
"I could have gone to photography school – or I could travel and build a solid portfolio, teaching myself and seeing the world in the process."
Kevin Short is a 30-year-old architect and photographer from San Francisco. He picked up a camera three years ago, drawn to photographing the buildings he was designing, and quickly discovered a love for photography.
In December, Kevin and his girlfriend left home to travel around Africa and Asia for a year. We managed to catch Kevin in a moment of calm and get the full low-down on his journey to becoming a professional photographer – and how travel is helping pave the way.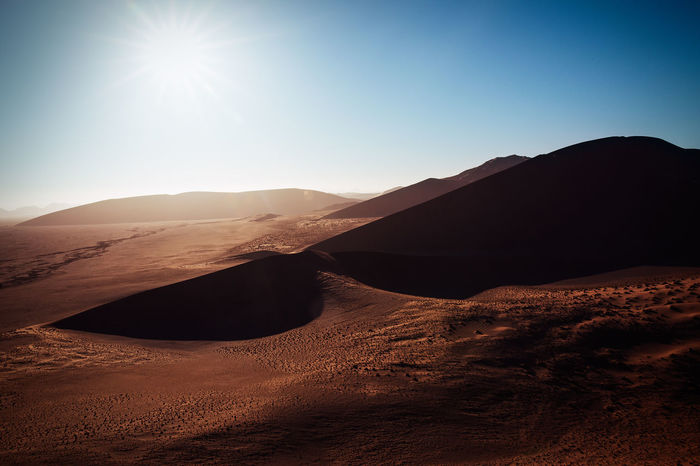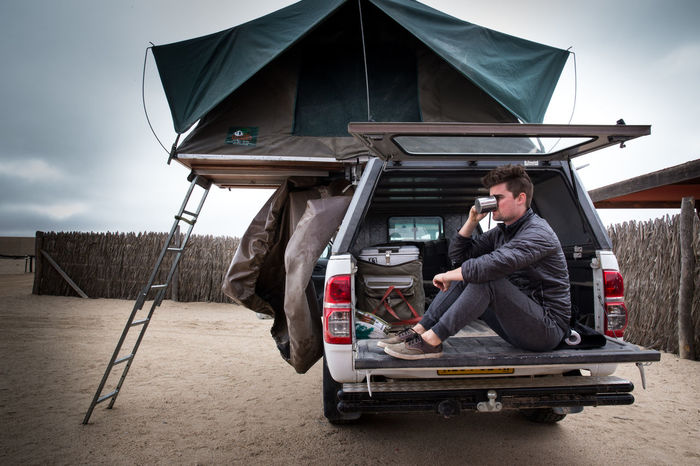 Why travel – and why now?
These travels come at a transitional time in my career: I want to become a professional photographer and this is a major part of that. I could have gone to photography school for a year – or I could travel and build a solid portfolio, teaching myself and seeing the world in the process.
"Given what I like to shoot, I need to be out in the world"
I have my camera on me at all times, ready for anything that comes my way. I work on small projects as I go – be it photographing an African tribe, street photography in Bangkok or architecture shots. I hope to put together a cohesive collection of this year's work in an exhibition or book.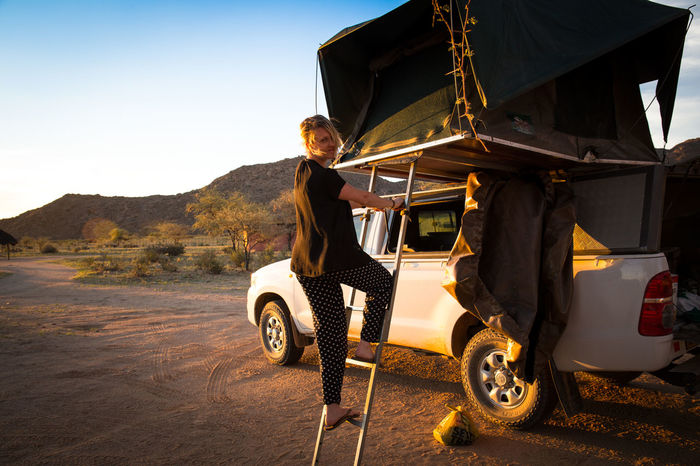 When you go pro, what do you want specialize in?
I want travel to be the focus of my photography work. I love seeing the world through the lens of my camera – I travel deeper this way, asking more questions, taking more risks, getting more from subjects. The camera challenges me to think more about the people and context of a place. And photography is the excuse to get out there!
It would be amazing to fund my travels by selling photos – whether this be through editorial work in magazines, fine art prints, stock images, or publishing books of my work. Until then, there will be a lot of overlap between architecture and photography work. Thankfully, the two fit together well, with the practice of both disciplines inform each other. In an ideal world, I could pick and choose projects that interest me from either profession.
Has your background as an architect had a heavy influence on your photography?
Definitely. In my opinion, the most important aspect of both photography and architecture is light. A successful building or photograph can be judged by how the artist was able to manipulate light. Composition is also extremely important, whether it's a well-proportioned building facade or a balanced photograph. I've learned how to communicate what is and isn't working with a building's design at design juries and this has helped tremendously in critiquing my own photo work.
My career as an architect has also given me the financial means to buy camera gear and travel. I wasn't making crazy money but a steady income made it easier to save consistently. In two years I saved enough to fund this journey.
"Traveling is way cheaper than people think"
I'm able to travel in Asia for about a quarter of the cost of living in San Francisco each month! Living in the west is so much more expensive than most people realize.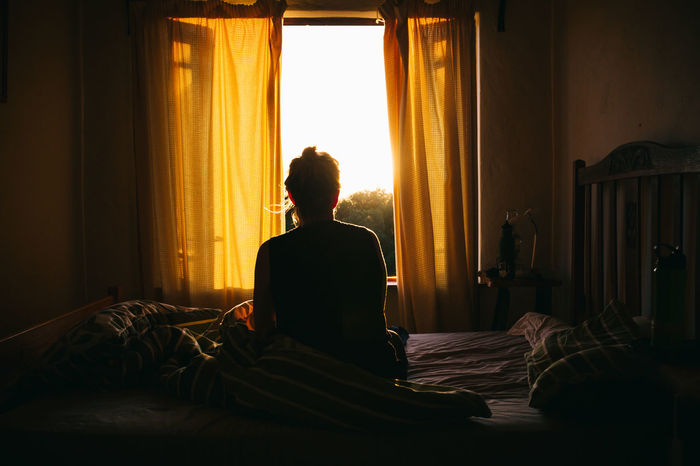 Why a longer trip then?
I've wanted to take a trip like this since I was in my early 20s. Of course, life happened and it kept getting pushed back. 2016 had to be the year: I had just turned 30 and it seemed like a good life moment to take off.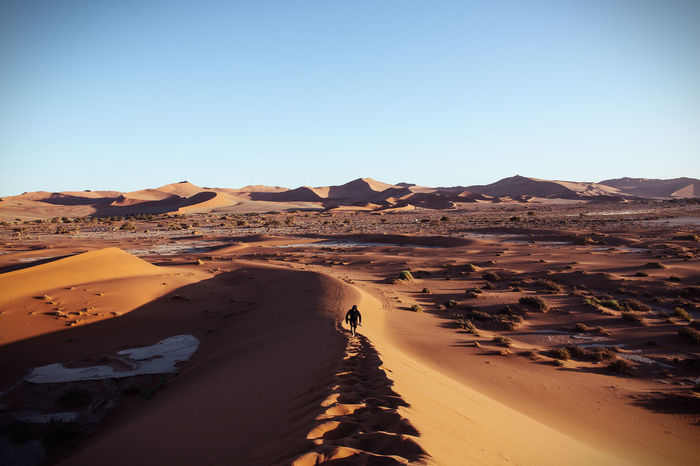 The idea for extended travel initially stemmed from the working culture in the United States, where I only got 2-3 weeks of vacation a year! It's insane that such little vacation time is the norm. I realized I'd never get to see the places I wanted to visit without taking some serious time off. And a year seemed like the right amount of time!
I've since learned the world is a huge place and there's no way to see it all in a year, or even a lifetime, so the trip has become more focused. Most destinations I will be visiting are in Africa and Asia, with some time in Australia and New Zealand later on.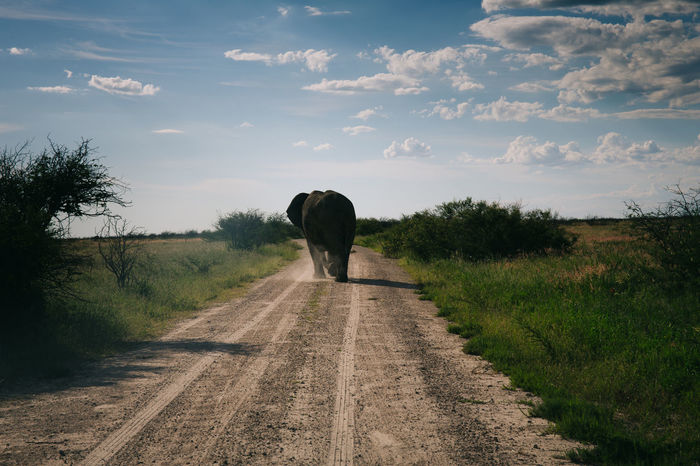 Using travel to transition between careers didn't enter the picture until early last year. As I became more interested in a photo career, I took on assistant work and tried to get professional work. I began to see what a career in photography might look like. I want travel to be the focus of that career, so it's important for me to be 'in the field' right now.
"With each new place I visit, I'm building a stronger and stronger portfolio"
What's your advice for burgeoning photographers on leaving work and seeing the world?
You just have to pull the trigger and do it. If you're like me, there's no other choice. It became the most important priority. There was a lot of financial and emotional preparations and planning involved. You're leaving family and friends and home comforts. You'll be moving around a lot. There will be times when you'll feel so uncomfortable you'll question everything. But this is all part of the journey. I've found the most personal growth in the hard times along the way.
I spent over two years saving money for the trip. The best advice I can give is to prioritize saving. Create a separate savings account, call it 'World Tour', and put money there as soon as you receive each month's pay check. Make saving the priority!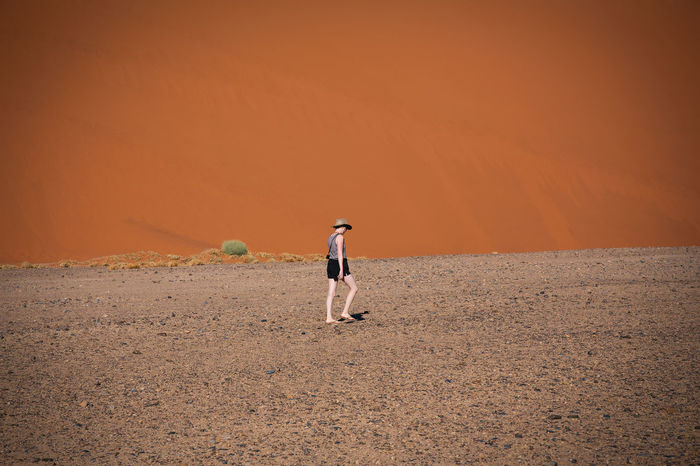 What's in your travel camera bag?
I have two cameras in my bag. My Canon 6D is my workhorse camera – it's so tough and durable. I can take it anywhere and I know it's going to be reliable. I use the Canon 24-70mm f/4L IS lens. It's so sharp. It's heavy but worth it. The only downside is that it looks expensive, which isn't great for certain locations e.g. African cities.
My second camera is a Fuji X100T, which is amazing for street photography. It's a small rangefinder-like camera with a 23mm focal length lens – so much lighter than my 6D! It can hang from my shoulder all day and I barely know it's there. I have the all black version, it's very stealthy. When I visit sketchier locations, like the townships in Cape Town, I just wrap it up with a headscarf and no one can tell it's even a camera.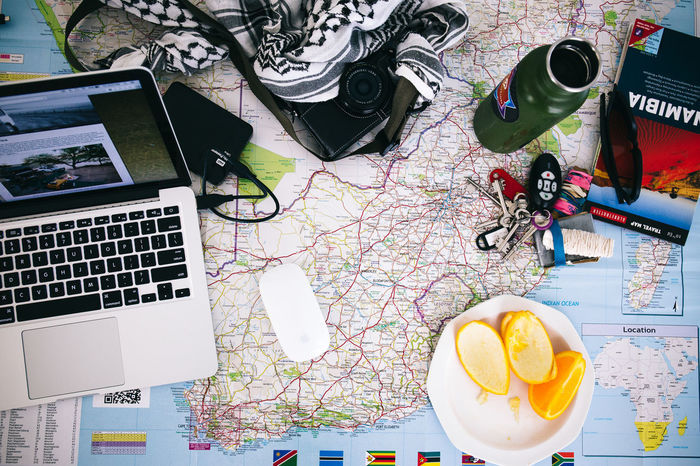 I use a Macbook Pro with Adobe Bridge and Photoshop for editing. All of my images are stored on a 2TB WD Passport Ultra external hard drive. I only shoot in RAW and my edited Photoshop files are huge, but this is plenty of storage for me. I have another identical external hard drive for backup. I never keep the two hard drives in the same bag. Every few months I'll buy a small hard drive, load my new images up, and mail it back home. I also use Amazon Cloud as a backup, but finding strong enough internet for this is rare.
I always carry my camera/laptop bag with me, I never let anyone else handle it. One last item not to leave home without is insurance! I have an itemized policy for all my gear. It's not very expensive and worth every penny for peace of mind.
What was your route?
My journey began last Christmas in Ireland where my parents now live. I spent five weeks with them before heading to Cape Town, South Africa. I spent a month there, followed by a few weeks in the Western Cape and Drakensberg Mountains further north. I spent a day in the small mountain kingdom of stunning Lesotho before three weeks in Namibia, driving around the desert in a pickup truck.
A month in Bangkok and Chiang Mai in Thailand followed, and then the islands. Next was China: the Yunnan, Sichuan, and Hunan provinces. China was some of the hardest traveling I've ever done. It's just so foreign. After China, I stopped by Hong Kong, and then went to Bali for six weeks.
I left my luggage in Bali and spent ten days exploring the islands of Gili Air and Lombok with just my camera and a change of clothes. It was awesome to disconnect and be so lightweight. Next was Penang and Kuala Lumpur in Malaysia, then Sri Lanka and South India. In a couple of days it's back to Africa for gorilla tracking in Rwanda and a safari in Kenya.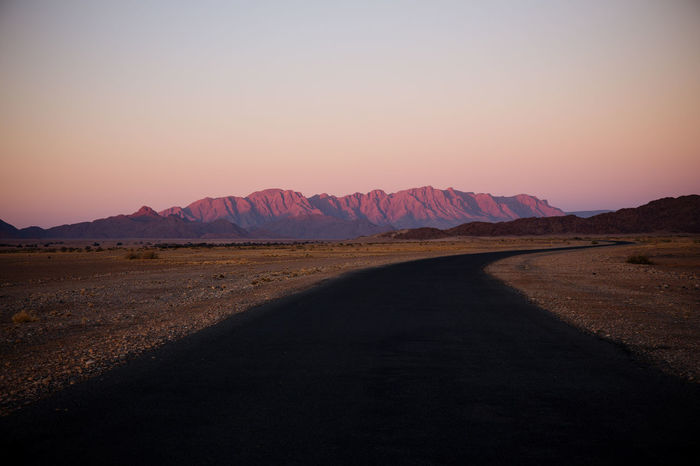 Wow! Why Africa in particular?
I knew so little about Africa before traveling there. Honestly, that was the reason why I wanted to go. It's probably the least understood continent in the world – and it's absolutely huge! Nearly a billion people, the youngest continent, and the fastest growing. There are so many languages spoken, so many ethnicities, and its politics are insanely complicated. Too much for a foreigner to ever fully understand.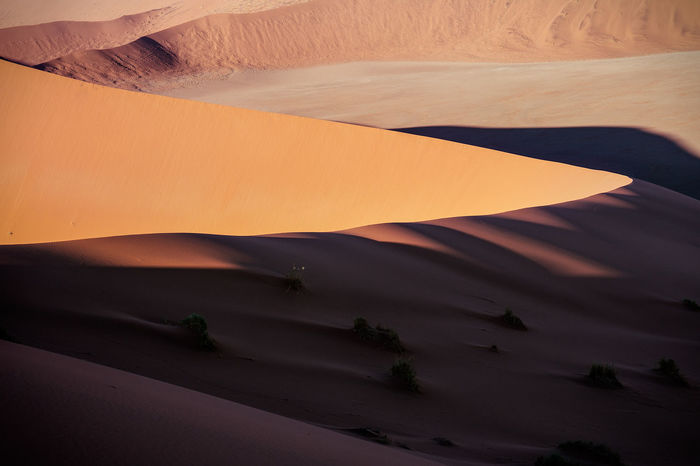 And why Namibia?
I chose Namibia quite simply because I saw another photographer's images of the sand dunes. I knew I needed to visit and take my own. I'd photographed sand dunes in California, so I knew it's absolutely imperative to arrive early. The light is best from the moment the sun rises, until about an hour later. Sunsets are also great.
The dunes in the Namib Desert are generally orange, but during the sunrise hours the colors transition from hues of yellow, into orange, and even through vermillion and crimson red. It's absolutely stunning.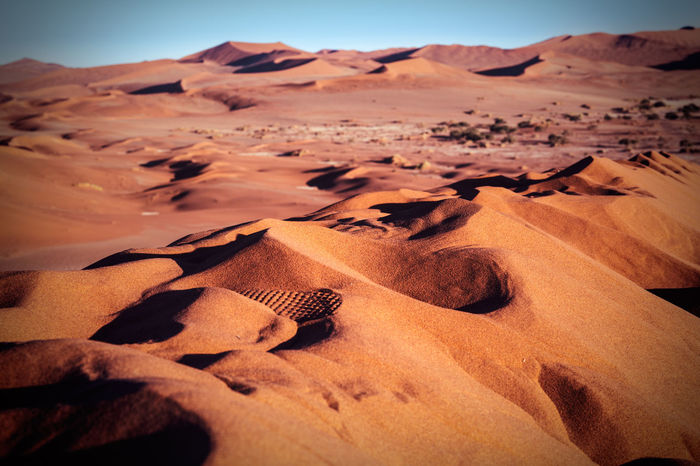 How did you shoot and edit these shots?
With the right light, the photos just take themselves. You can point your camera in any direction, click the shutter, and it's going to be a winner. The hardest part about shooting in a place like this is actually getting there.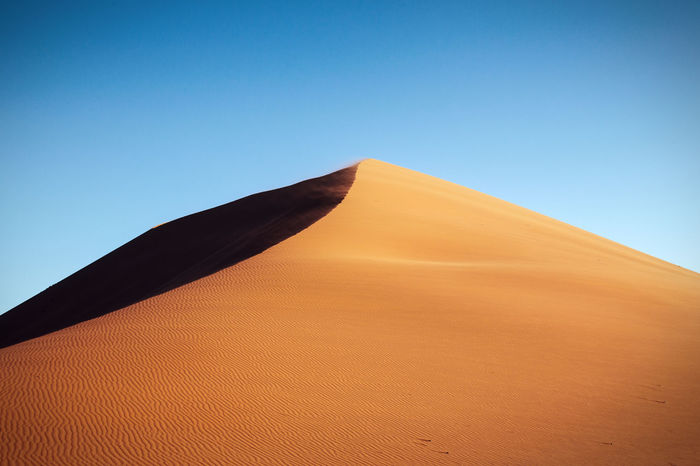 The above photo has become one of my signature images. The composition is so simple and powerful. Same goes for the colors. There's just a small amount of dust blowing off the crest of the dune, giving that feeling of touch from the wind.
The editing process is about finding the creative potential in an image and revealing this. I prefer not to simply apply filters to an image. That said, I often use VSCO, CameraBag, and a variety of my own saved presets for tonal curves and color edits, usually adding these as image layers within a Photoshop file, where I have the ability to adjust the layer's opacity depending on how heavy I want it to come through.
I usually prefer heavier contrast images with high saturation. I like deep blues and blacks in the shadows. I love the sharpness a good lens can capture. I don't like an image that feels too processed, but I often take my edits up to that level to see how they look before toning back a bit. This photo almost looks like a rendering. The sky gradient is so clean, the lines are incredibly sharp and the edits weren't terribly heavy.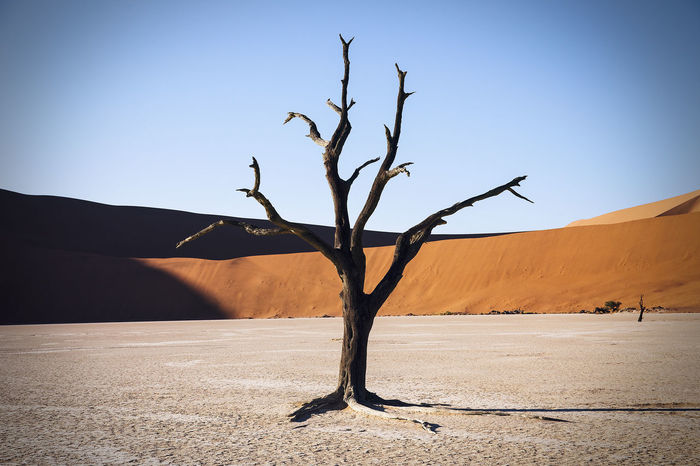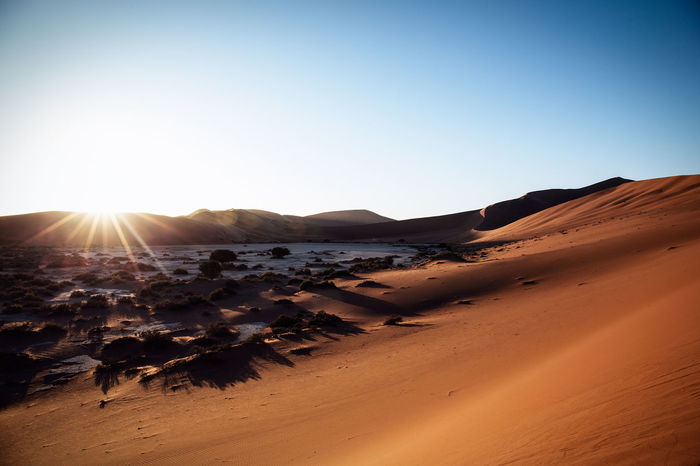 Did you face any problems?
The night before visiting the sand dunes, I got terribly sick. I was up for most of the night, having to climb out of the tent on top of my rented pickup truck, down a ladder, and through the darkness to the restrooms each time. Needless to say, the circumstances were not ideal. But I was committed and managed to pack up camp before sunrise and head out to the dunes.
On the way there, my truck got stuck in sand! This was my first time driving in sand and even the all-wheel drive couldn't get it out. A park ranger saw me, told me to leave the truck there, and drove me the rest of the way. He knew how important it was to be there for the sunrise light.
I finally arrived with nothing left in me. But the desert has this incredible way of revitalizing. I felt a surge of new energy as I started climbing the dunes and taking shots. It was really incredible.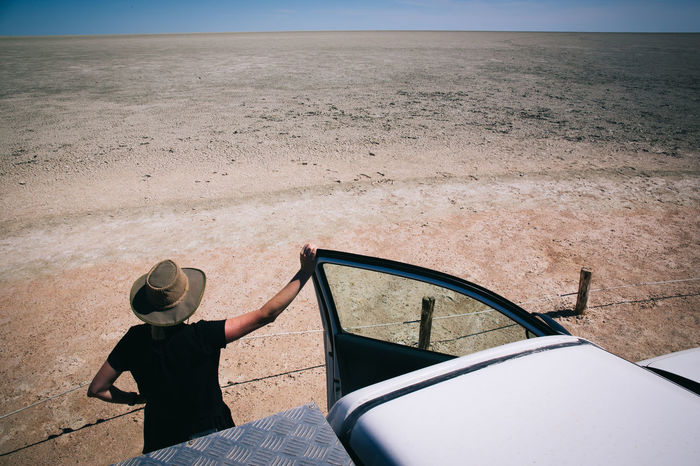 And what about the people you met in Namibia?
Most of the local people in Namibia speak Afrikaans and English, so interacting with them was simple. Culturally, they are Western in a lot of ways. They are similar to South Africans, but perhaps even more laid back.
The tribal people were very different however. The particular tribe I met are called the Himba. They live in the Kunene region in the north of the country. I visited them with a local guide who spoke their language. This particular group sees tourists fairly frequently, so they were very open to having their photographs taken. When taking their portraits, I had the guide direct each woman into the best light. The style of portraiture I like to shoot is wide angle and up close, just the neck and head.
"I don't think anyone has ever taken their portraits so close before"
Taking a photo this close can be awkward for someone who's never been in this situation. And there's really no prepping someone for the experience, you just have to get in there and shoot. I knew I would only get three or four quick authentic shots before the subjects began to wonder why I was so close. But the images turned out great. I'm really proud of the results.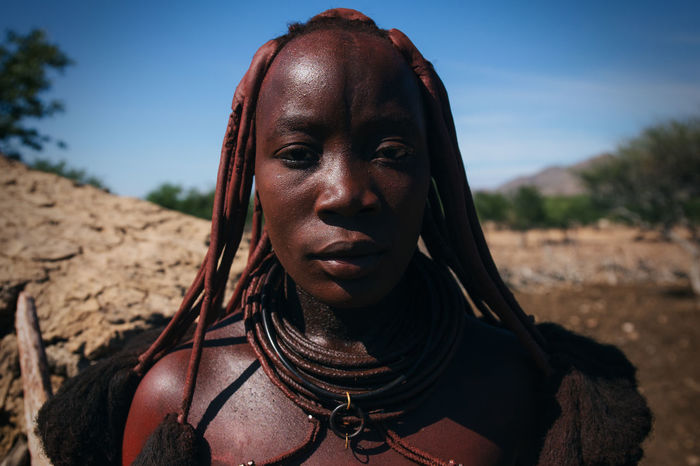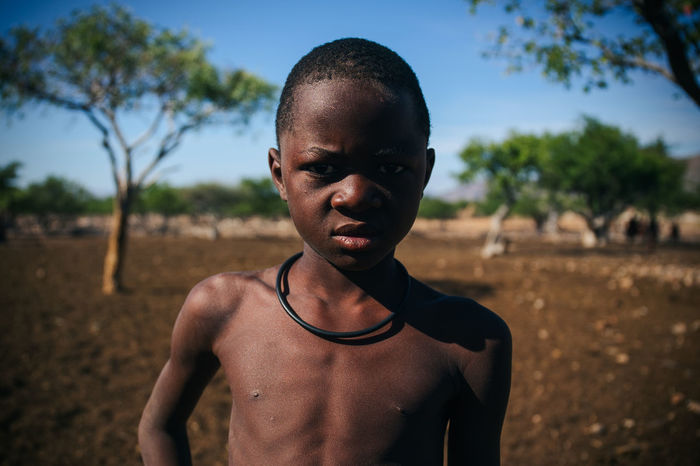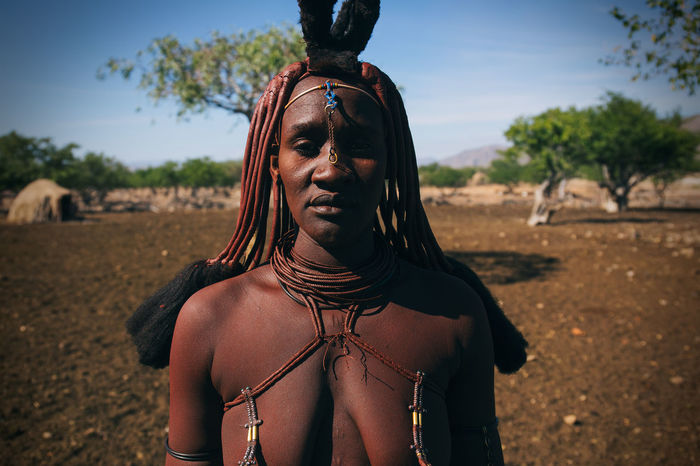 If you are curious about the world, you owe it to yourself to travel. Just go. Spend a fixed amount of time experiencing other parts of the world. There are a lot of limiting beliefs that can prevent you from going – "I don't have enough money", "the world is too dangerous", "I have too much responsibility at work" – but at the end of the day, none of this matters. All of this noise will fizzle away once the airplane lifts off!
"Go follow your curiosity – and make sure to take your camera with you"
My girlfriend and I capture our experiences on our blog, Postcards from Yonder. We've written guides and useful resources, and it's a digital canvas for all creative musings on this adventure. (P.S. We also send out postcards – sign up for one!)
---
Thanks for the tips and insights Kevin! Follow Kevin on EyeEm to stay up-to-date with his travels and see where he's off to next…
All photos by @KevinJShort.