In Love with Experimentation. An Interview with Damien "Elroy" Vignaux
We spoke with French designer & photographer and learned why his love for experimentation leads to the most intimate & authentic portraits.
Damien Vignaux, better known as elroy, shoots amazing portraits. We've asked the French designer & photographer a few questions and found out why his love for experimentation leads to the most intimate & authentic results..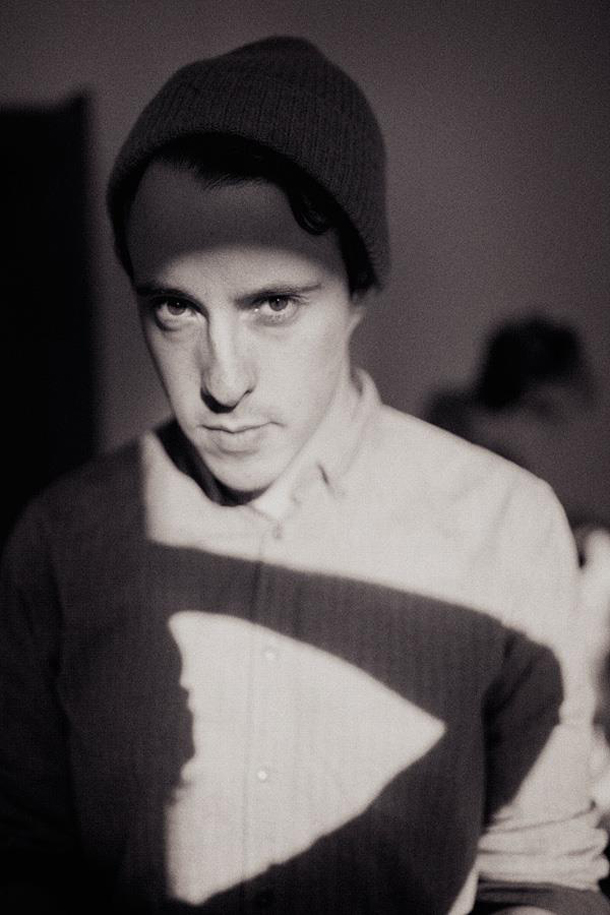 What was the first camera you held in your hands?
I really have no idea what the model was, I wanted a camera for xmas when I was around 6 years old and got this red plastic thingie with a built-in flash. It came with a little shoulder bag so I think I was carrying it around most of the time.
I was shooting my family and my schooltrips mostly. I grew up with film photography in the late 80s so at that time I think you were shooting to keep memories of family moments.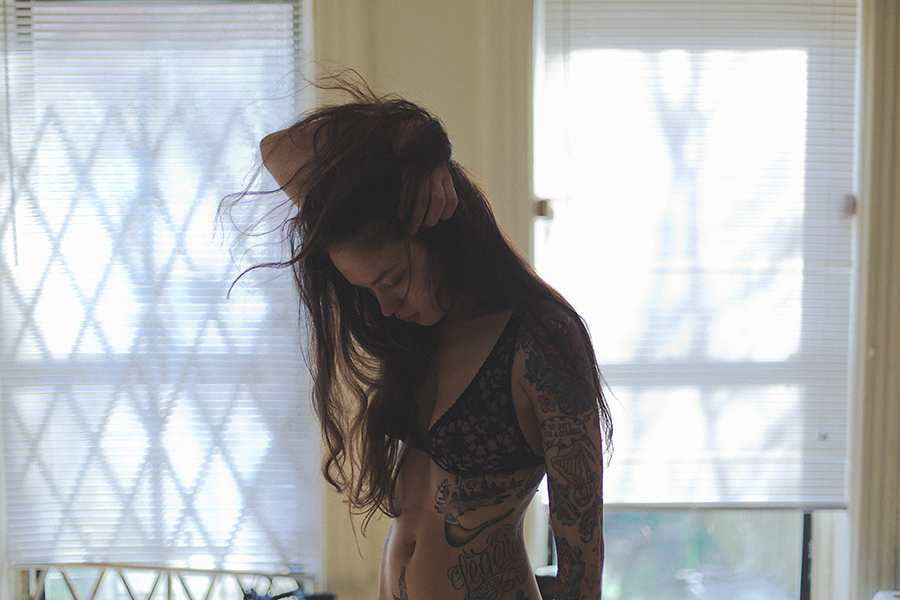 How's your working process?
I just believe in risking and experimenting, so most of the time I don't know what's gonna happen before I shoot.
I keep buying old cameras, testing new filters, especially cheap ones on ebay Hong Kong. Like you get 5 funky random filters for 20 dollars or so. When I need to be fast I shoot mostly digital with my Mark III, also because I love filming more and more.
But if I have time I take some analogue with me like my beloved SMENA Symbol.When it comes to analogue I like cheap cameras and I like the ones that have a story, meaning the broken ones, the scratched lenses, the light leaks..
My post production work is mostly playing / adjusting curves to push the cross processing feel until I like the tones I have. I correct minor skin things sometimes but except if it's a beauty shoot for a client who requires it, I dont spend more than 5 minutes editing a picture.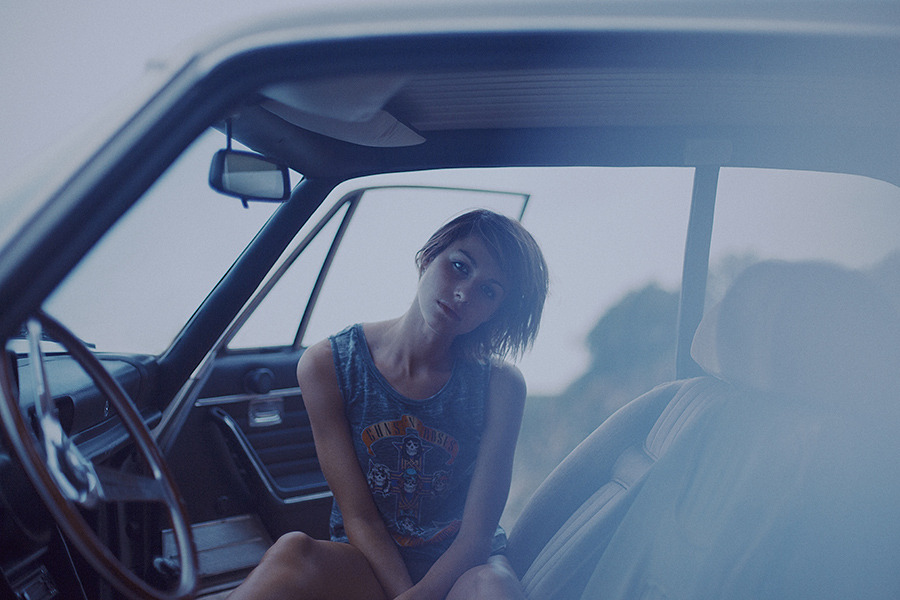 Who are your models?
Now I shoot agency girls 90% of the time. I can still shoot people that come to me if I find them interesting but I prefer working with models. I come from film directing / cinema school too and I have a narrative approach. I like to style and stage a story.
I'm not gonna pretend I shoot to reveal the truth about people or something like that. I may frame like a reporter and have a preference for natural light but I'm a storyteller.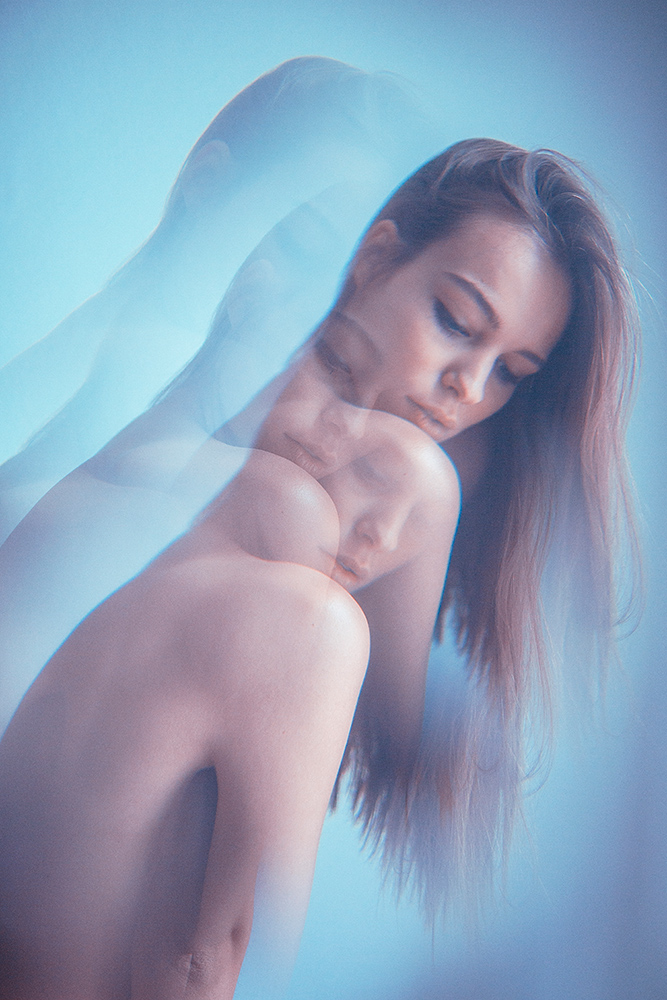 Is there a photograph you wished you would have taken but didn't?
When I love a picture I project a lot of meaning and stories in it, in the characters, in the landscape. I love a picture because I love the stories that develop from just a frame.
I think when you are the photographer this magic is spoiled, you know too much about the people photographed, about what is outside the frame, to make the image your own while seeing it for the first time. So all the pictures I love, i'm very happy I didnt shoot them. And i really dont want to know anything about the way they were made, they have more meaning for me just this way.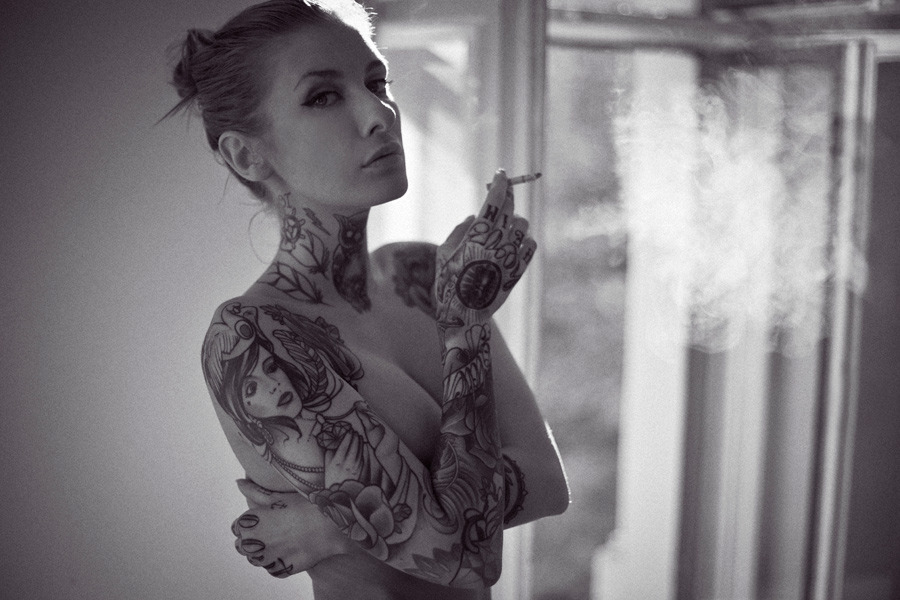 How important is it for you to share your work online?
It's a communication thing, you have to work on your online visibility now because it's the most efficient way to network. I like things like tumblr because it fits the way I work. I publish as a flow, I shoot series, I would be embarassed if I had to choose only 5 pictures to frame and exhibit.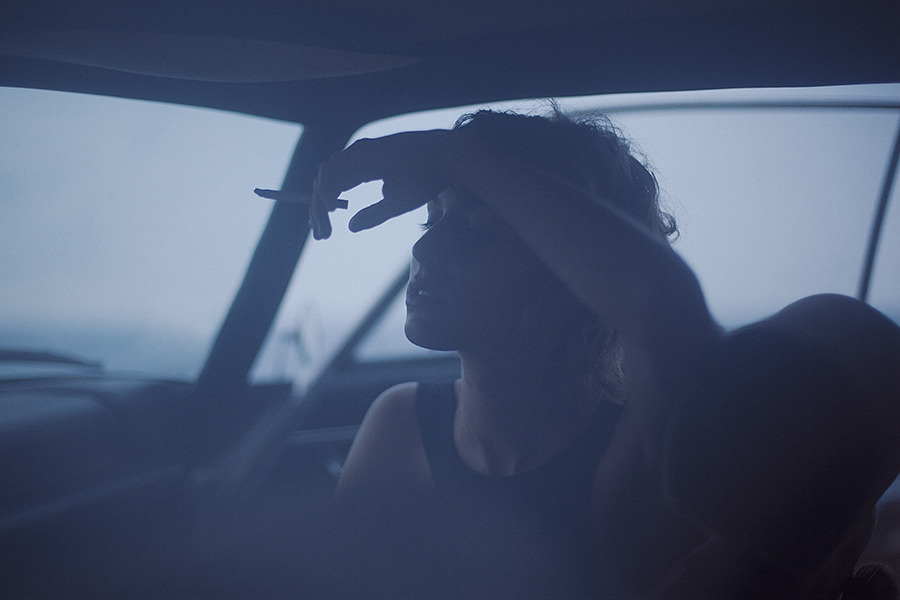 It's amazing to see that photography is just a side project of yours. you're mainly a graphic designer and also have a music project. what's the story of these?
It's just all connected, those are only tools and media so you choose the most efficient one for the story you wish to tell. Sometimes a song will work better than an illustration, they all have different types of impact on people.
Our music project OBLAST is a good synthesis of it all because we play live with visuals and it mixes all the aspects of my work, including the fashion side and the graphic design side.
What's coming up next?
I never really know long time in advance. I have some good fashion stories that will be published soon, also working on two very promising music videos and developing the OBLAST live. I also moved into a new studio with my co worker Neopen so we are developing more ambitious things for the future !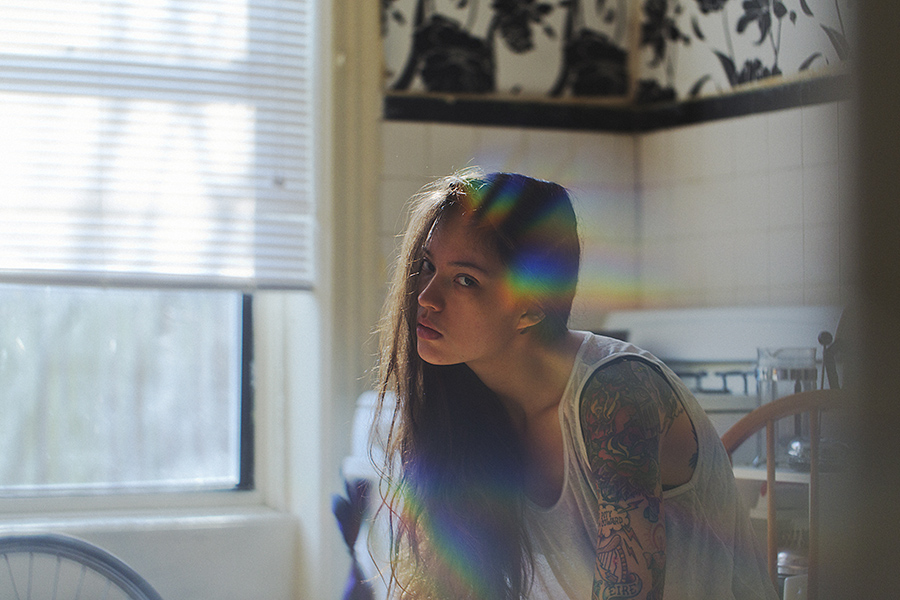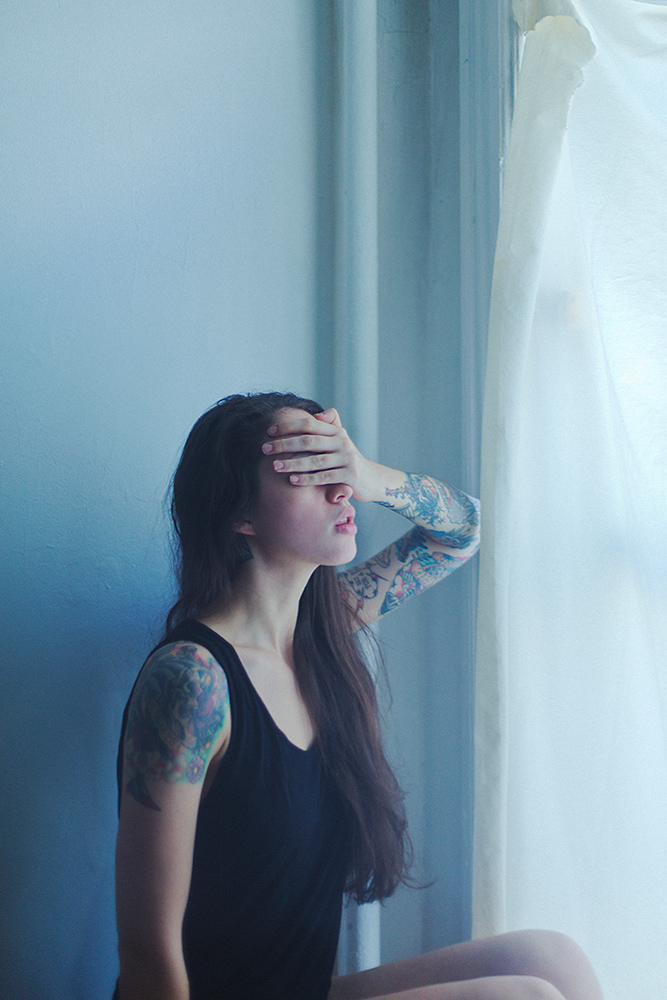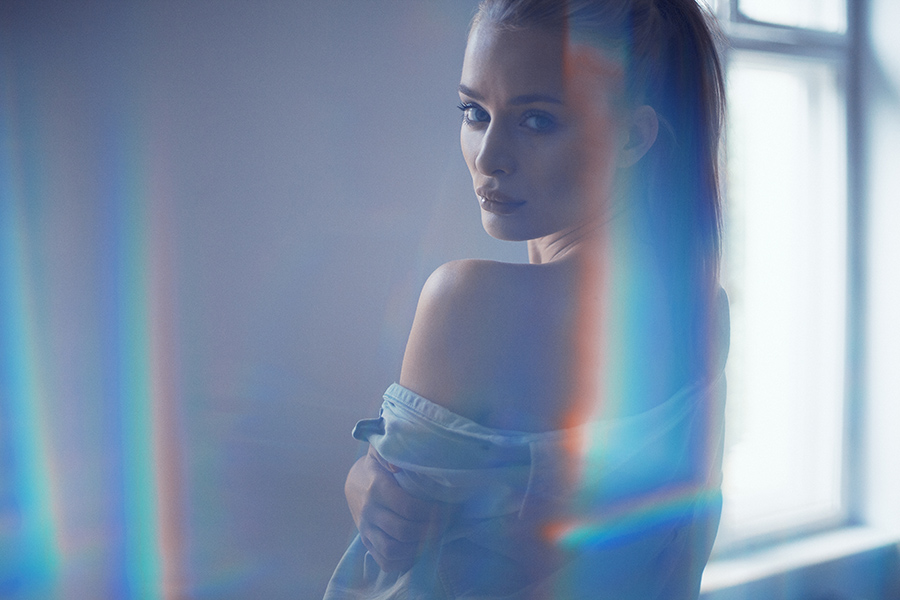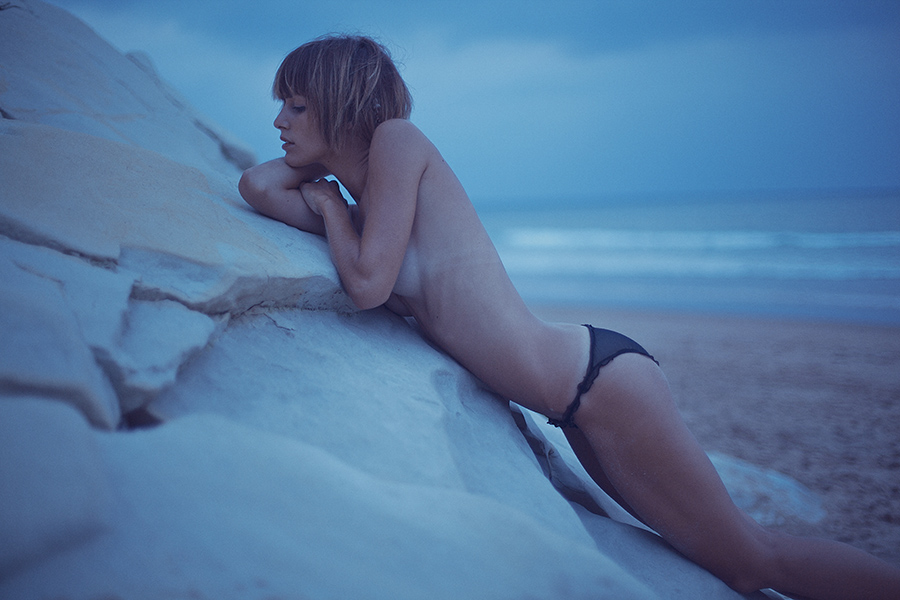 Thank you for the interview Damien!