21 Things To Do in Winter around the World
With the Winter Olympics having just kicked off, let's take a look at the activities people think of during the cold winter months.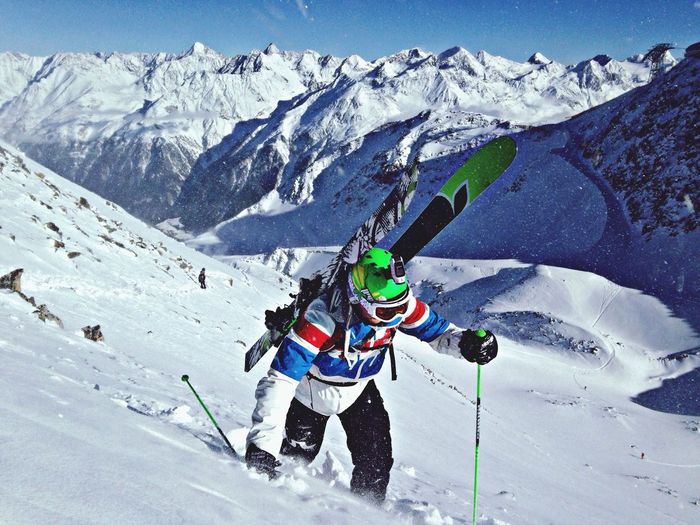 Winter White by CanvasPop Skiing snow offpist by Rickard Kelo on EyeEm
With the Winter Olympics just getting started, we love to see what kinds of traditions and customs occur on different sides of the globe. It's especially fun to see the creative activities people think of during the winter months when it can be more of a hassle to go outside.
There are so many fun winter activities like skiing, skating, drinking spiced wine and having snowball fights, in addition to more traditional holiday activities like Illuminations in Japan, Weihnachtsmärkte (Christmas markets) in Germany, and Sinterklaas in Holland. To get more wintry inspiration, check out these albums: skiing snow Snowboarding
So let's see what happens during winter around the world!
If you happen to be snowed in and also have a pack of dogs on hand, like these guys in Canada, then

dog sledding

is a great mode of transportation. Not only do you get to hang out with some furry friends, but you can easily get where you need to go without worrying about the next blizzard.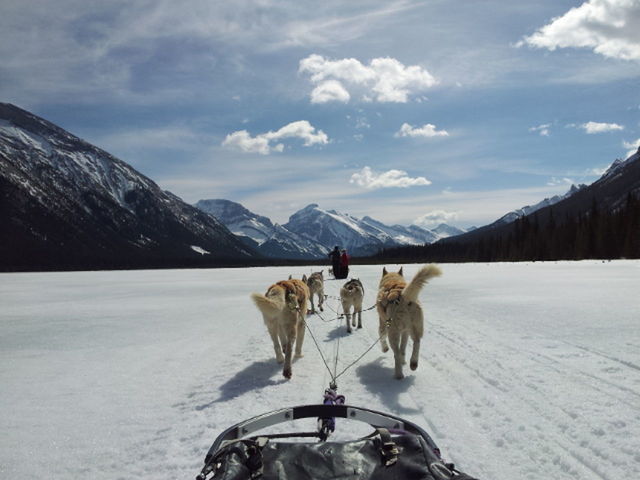 Went dog sledding at Canmore (near Banff) So much fun. Fun husky sledding by suzanna on EyeEm
Another winter favorite is

skiing

. In Rapperswil, Switzerland, they like to have Throwback Thursdays where they use their old wooden skis and drive VW vans. Ok, we made that part up about Throwback Thursdays, but obviously we weren't lying about the wooden skis or the van!
Bulli vwt2 old ski by Florian Moser on EyeEm
While walking is something that you do every day,

winter walking

is a whole different story. We like to do as the penguins do and lean forward a bit so as not to go sailing backwards and hit the ground with a thud. It seems as though this art is being perfected in Schladming, Austria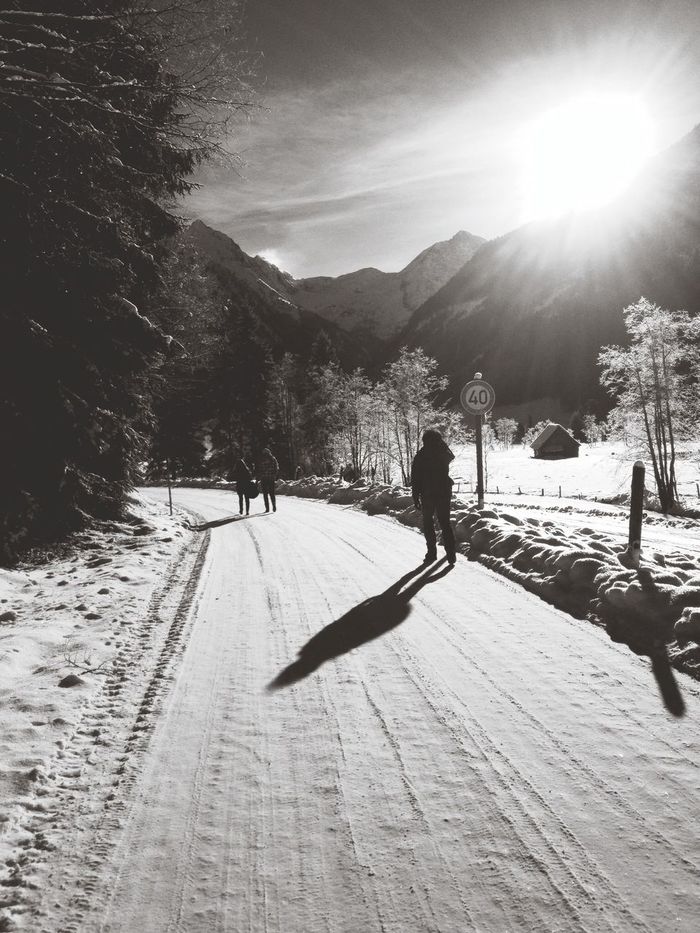 Wanderlust Traveling snow Winter by Xaver on EyeEm
While we don't normally think of Kansas (USA) as the igloo capital of the world, these kids sure seem to have the foundations right. Large amounts of snow and ice are great for

building the igloo of your dreams.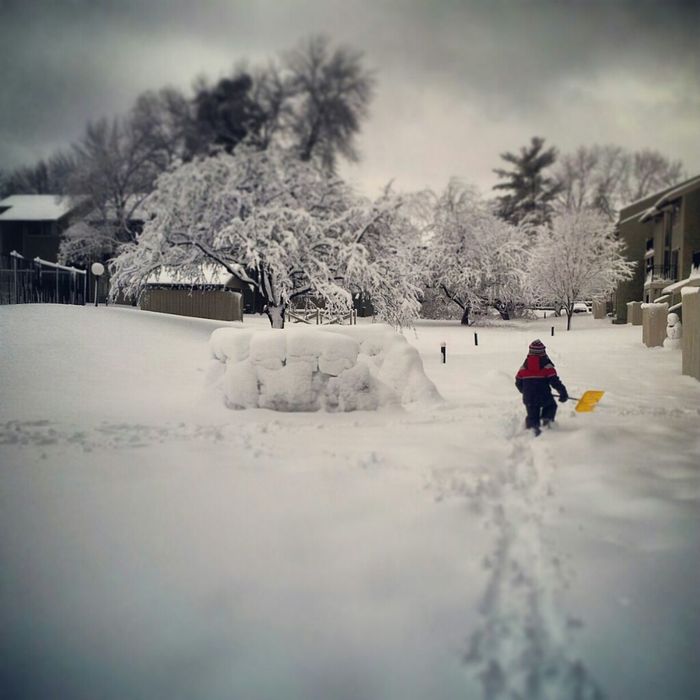 Our #igloo rocks! #sniwmageddon2013 #snowday Winter snow winter wonderland snow day boys will be boys igloo by michelle on EyeEm
A beloved Christmas tradition in Honolulu, Hawaii (USA) is the

making of gingerbread houses

. Because this is an indoor activity, it is perfect for snow days. Be warned: if you're a candy lover, then this activity is definitely for you.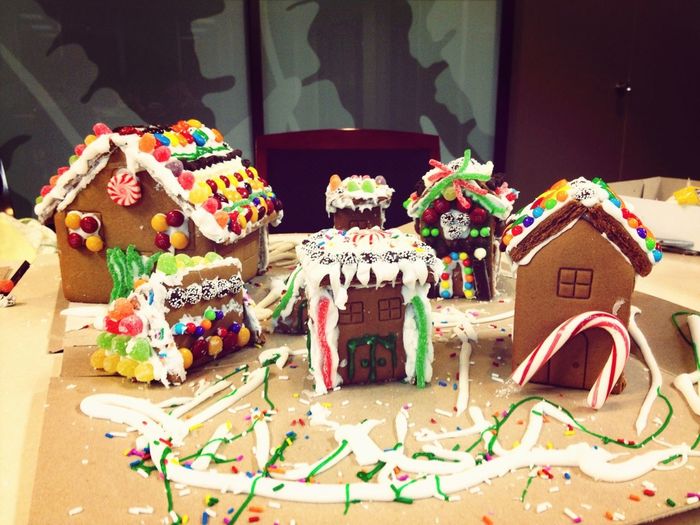 gingerbread houses by Gavin Hirokawa on EyeEm
Ice fishing

is one of those uniquely winter activities (unless you happen to live at the North or South Poles) that is memorialized in many cartoons. You never know what you're going to find down under that ice, right? In Nebraska (USA) they come prepared.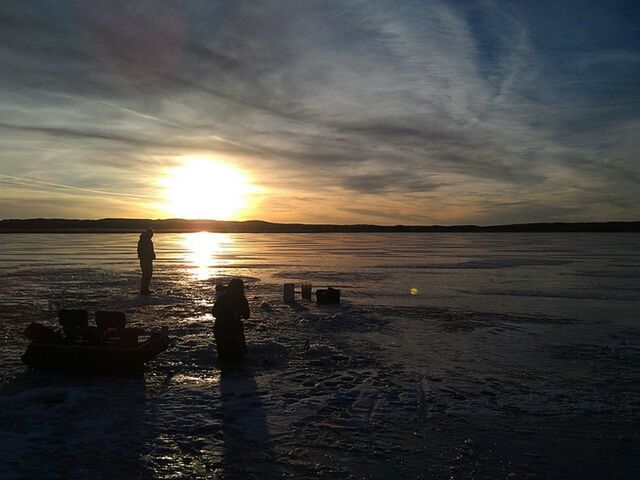 Ice Fishing by gwalter on EyeEm
During the cold months, you can't seem to get away from the rich gooey

cups full of hot chocolate

. In Paris, people take their hot chocolate seriously – none of that cocoa mix from a can, but rather melted chocolate swirling in a warm mug just waiting to be devoured. Mouth watering yet?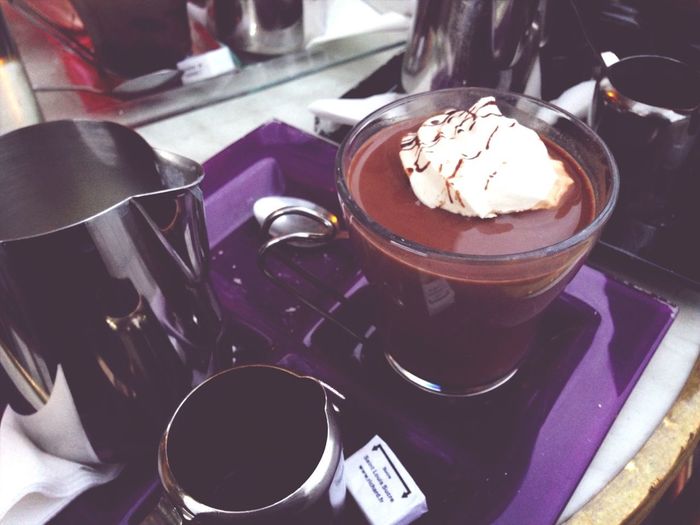 hot chocolate by Aimee on EyeEm
What do you do on a snow day? Why go

sledding,

of course! In Michigan (USA) locals are sledding fanatics. Can't you tell?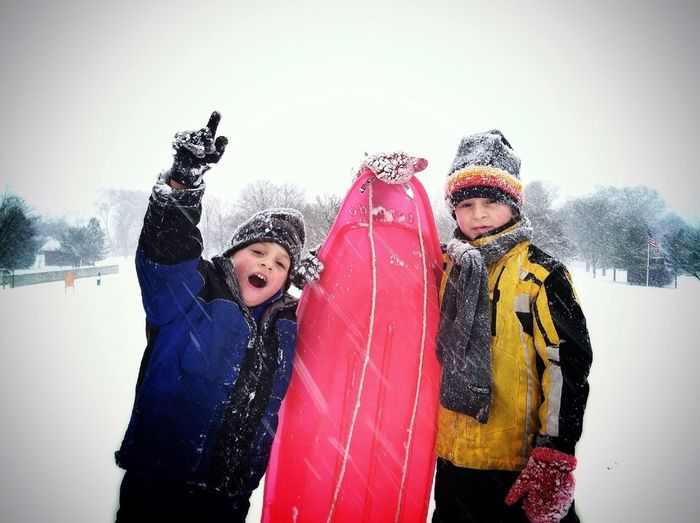 While skiing may be the number one winter sport,

snowboarding

is its edgy cousin. In Warth, Germany, people take snowboarding seriously and prefer to hike instead of take the ski lift.

Snowboarding powder avalanche freeride by Christoph E. on EyeEm
For those who like to combine mountaineering and snow,

snowshoeing

is a great sport. In the Rocky Mountains in Truckee, Nevada, USA, you can find stunning winter views and a great workout.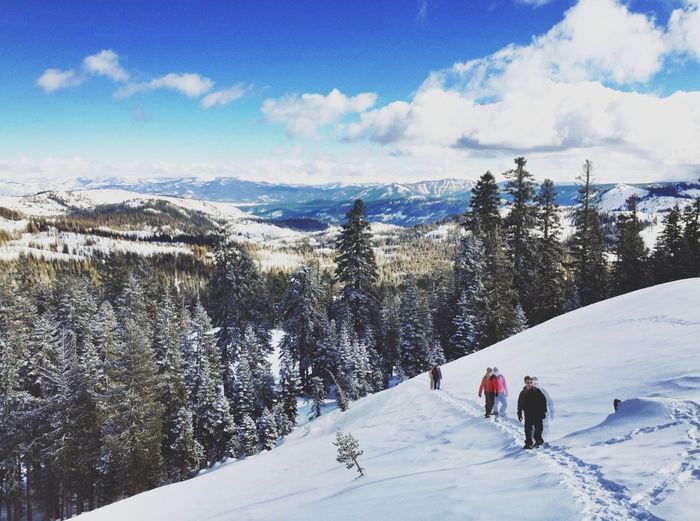 snowshoeing by Matthieu Dupont on EyeEm
Another fun winter activity, and one that's great for the little ones, is

making snow angels

. This art has been perfected in Stockholm, Sweden, where snow covers the ground for almost half the year.

snow angels by marcelnaumann on EyeEm
One of the most popular sports in the Winter Olympics is

figure skating

. This sport takes on a whole new beauty in Bergamo, Italy, where you can watch some of the professionals practice.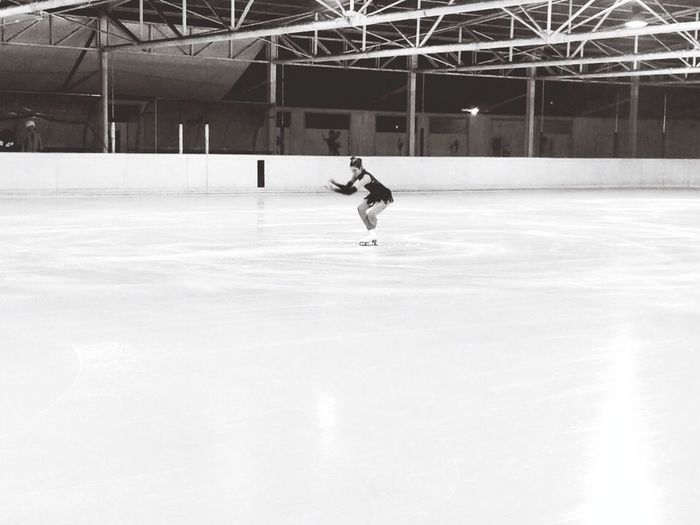 Winter White by CanvasPop ice skating sportsphotography sport by Francylari98 on EyeEm
While temperatures usually stay too high for snow,

ice hockey

is a fun winter sport played in Istanbul, Turkey.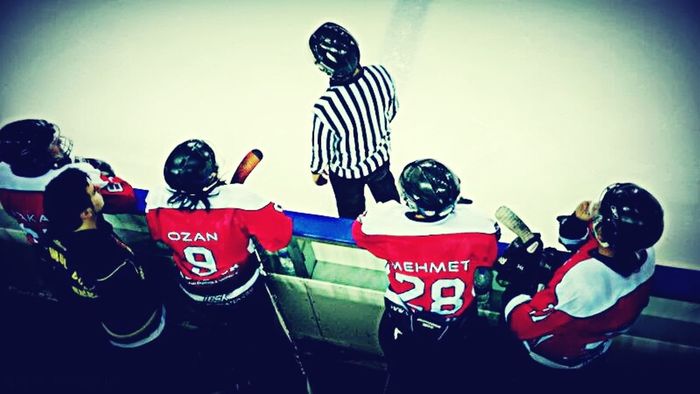 icehockey Ice hockey Istanbul by Ozan Sigurjónsson on EyeEm
Skiing

is one of the most popular sports, and with the amount of incredible ski spots it can seem a daunting task to choose where to go. Often, you can find some mountains not too far from you, like those in Tokyo, Japan. Check out that amazing sunset!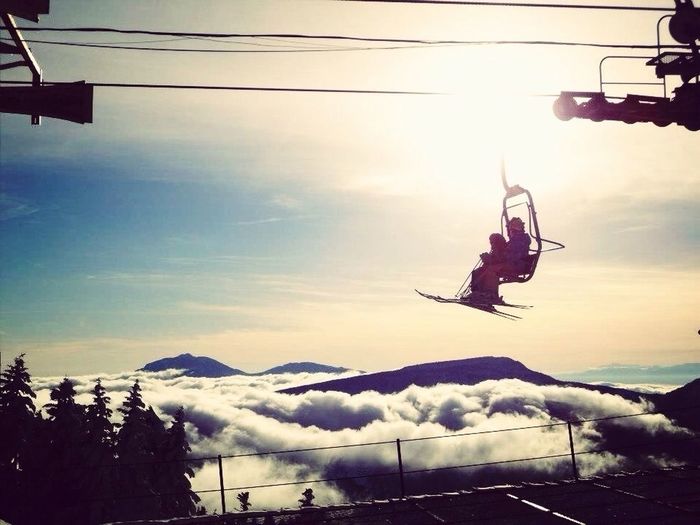 For those who really like to be in control,

snowmobiling

is your best pick. Being able to drive an engine powered sled through the ice and snow is exhilarating, especially with views like this.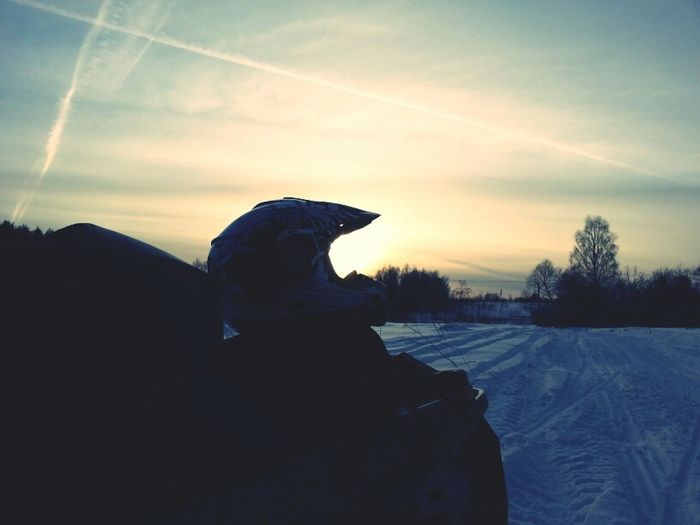 It's easy to have fun in the winter, but what about exercise? Running and many other outdoor sports are out of the question. But wait!

Cross country skiing

can give you a killer workout, while also allowing you to see stunning views. Strap those skis on!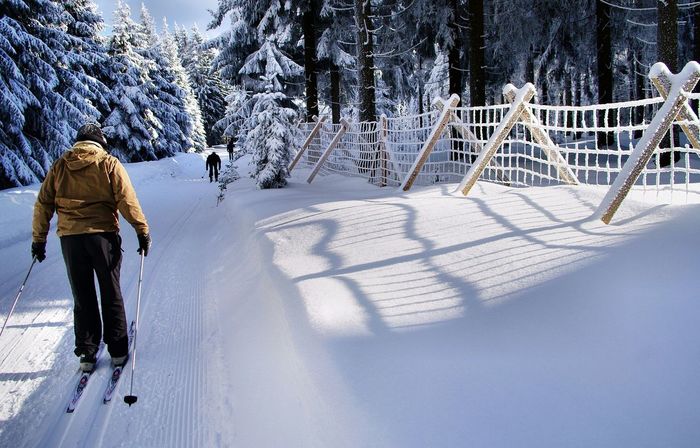 Winter White by CanvasPop oberhof thüringer wald by gatierf on EyeEm
For those who love an old-fashioned pillow fight, why not take the party outside? This

snowball fight

in Berlin, Germany, happened with our very own EyeEm team. We're not afraid of a little fun! As long as no one gets hurt…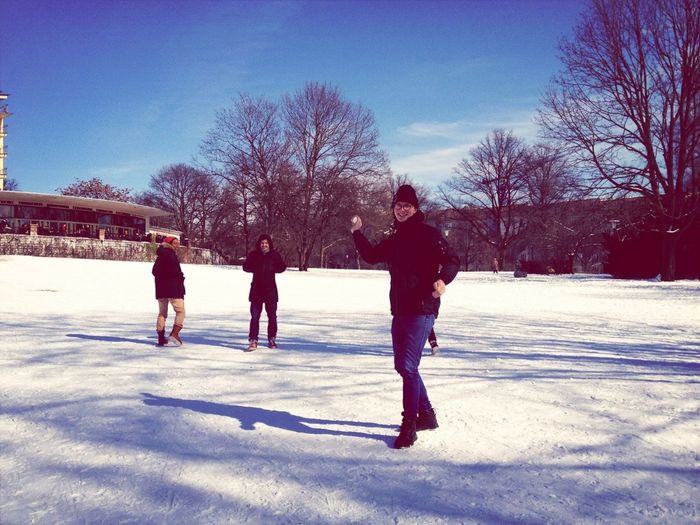 snowball fight by Stephanie on EyeEm
One of our favorite winter activities is rolling up giant balls of snow to

build snowmen

! We keep waiting for them to come to life and sing songs, but that hasn't happened yet. Check out this snowman with a view in Nakano, Japan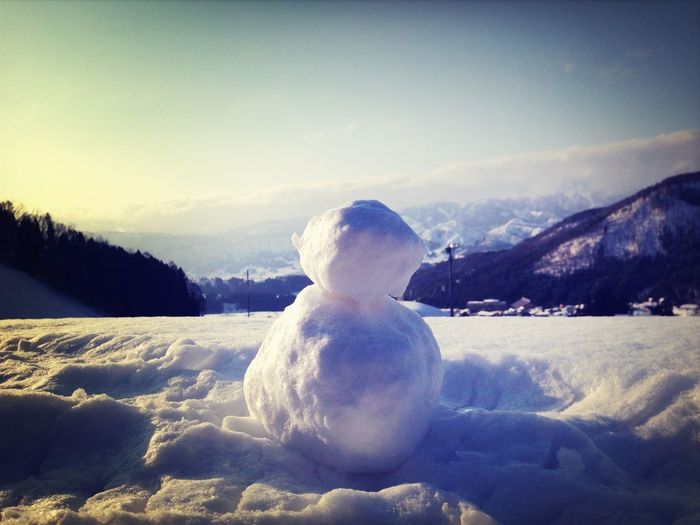 snowman by Peter Jacobs on EyeEm
Another fun winter activity is taking your pet reindeer for a walk. This guy in Finland has things under control.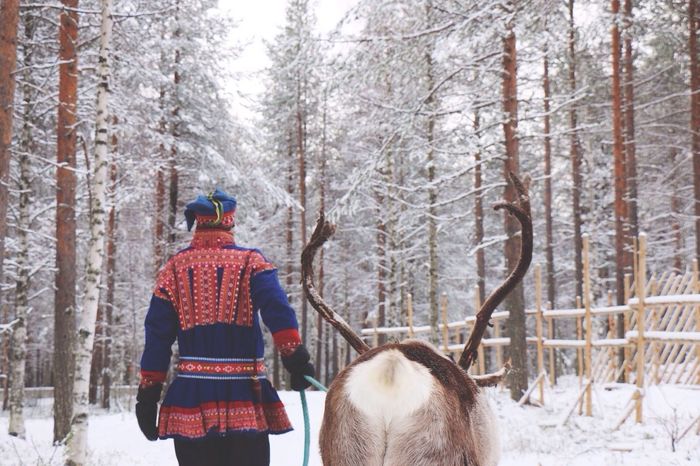 Traveling EyeEm Best Shots shootermag Shoot the street with Pointer Footwear by Kohta on EyeEm
While hiking a mountain is fun in the summer months, it's a walk in the park compared to

climbing a mountain in winter

. Because Japan is comprised of roughly 70% mountainous terrain, climbing mountains could likely be considered a national pastime.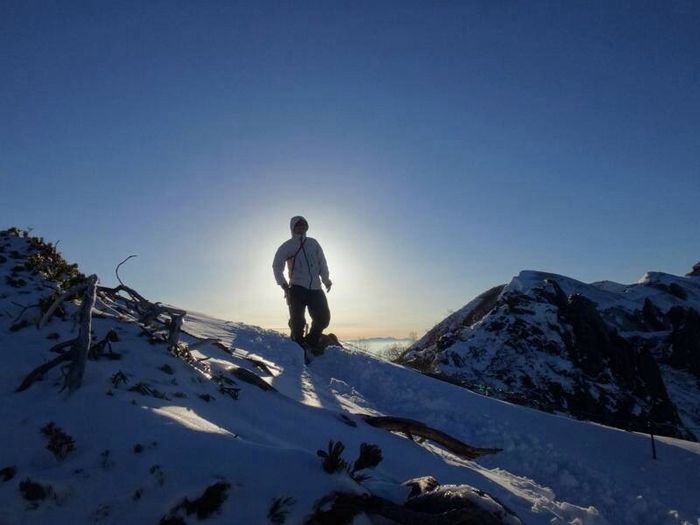 Winter Climbing a mountain enjoying life sunrise by Kohsuke Saitoh on EyeEm
And when it's just too cold to go outside,

have a dress up day with your dog

using your warmest winter clothes in Belgrade, Serbia.