11 Things You Should Know About EyeEm
We all know that it's super easy to share your photos on EyeEm and discover new photos with every picture you take. But there are quite a few things you can do with EyeEm you probably haven't heard of yet…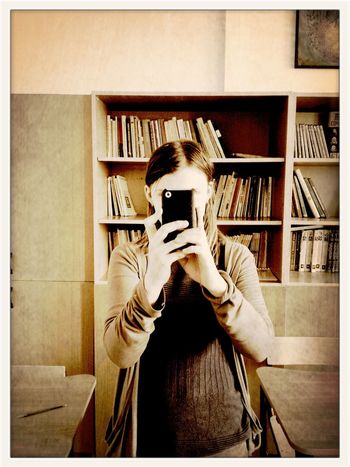 iPhoneography at school by Peacebone on EyeEm
Hey guys,
we all know that it's super easy to share your photos on EyeEm and discover new photos with every picture you take. But there are quite a few things you can do with EyeEm you probably haven't heard of yet. For example, did you know you can see who of your friends from Facebook and Twitter is on EyeEm? And how you can tweet someone by using their Twitter handle as a tag? Read on for these and a few more helpful tips & tricks..
Now let's see how to:
1. Find your friends to follow
A great way to check who of your friends is on EyeEm is to go into Settings > Find Friends. There you can choose between your Address Book, Facebook and Twitter. The app will show you who of your existing contacts is on EyeEm and if you're already following them.
Pro tip: check back on this one every week or two. It's often surprising to see who of your friends joined EyeEm without you knowing!(Please note: the app does at no point save any of your contact data)
2.Get more followers and likes
Everyone's taste is different, so there's no magic rule behind why this or that image or person gets many likes and followers. But if you follow these 3 rules you'll be perfectly set up to expand your network on EyeEm:
Tag your photos
Give and receive: engage in the community
Share your photos to your social networks, e.g. Twitter, Facebook, Tumblr, Flickr and Foursquare
3.Follow new people
A great way to find new people to follow is to tap on the Contributors button of the albums you love. For example, you're really into blackandwhite and would like to see more photos of the people who contribute to this album? Then tap on the button on top of the album and see who contributed. You can check out the people's profiles and follow them to get all their new photos directly in your Friend feed.
4. Get into the Popular Stream
The popular stream is generated out of many different and magical algorithms.. but a good way to get your image in there is to have many followers and get many likes on your photo within a short period of time. If you're sharing a great photo and have a good base of followers, chances are good you'll make it in the top 50.
5. Use Twitter to address people directly
If you want to tweet a photo to someone, just tag it with @twitter_handle and share it on Twitter. For example, if you happen to meet Severin and take a photo of him, tag it @severin07 and he'll immediately get a notification and see the photo. Same works with hashtags.
6. Make your own photo diary using Tumblr
Having a tumblr blog is a great way to make your own photo diary. Just use one of the many great templates for photo blogs and share your images to Tumblr. The result: a nice photo blog like, for example, this one.
7. Share photos on Facebook BIG TIME.
Using EyeEm as your photo sharing network is great (we know that), but sometimes there is this special kind of photo you'd like to show to the rest of the world: i.e. your Facebook friends. The best thing about it is that your image is uploaded to Facebook and displayed beautifully on your timeline.
8. Share an album as a slideshow
Do you like slideshows like the one below? You can post this to your Facebook profile by simply sharing an album. To do so just tap on the sharing button in the album menu, select Facebook and post it. Yup yup!
9. Create an eventwith your friends
You know the purple and the green tag bubbles, but do you know the pink one? The pink bubble signifies an event and an event is created whenever 2 images are uploaded at the same location within 3 hours. So if you and your friends are at an event, say a party, just take photos, tag them with the same location and they'll be automatically grouped in the same event album.
You can then share the event album instantly to let everyone else be part of where you are and what you're doing at the moment!
10. Swipe to change between filters
With the latest version for iPhones and super-soon-to-come update for Android, you can choose between 14 filters and 12 frames. To find the perfect combination no complicated tapping around is needed: just swipe left and right and up and down to change between filters and frames. Easy as cake!
11. Invite friends to EyeEm
Phew! Now that it became once more obvious how much fun EyeEm is, it's time to invite your friends to join the party. To do so just go into Settings > Invite friends and select the network you want to pass the message on. Or just click on the sharing buttons below to share this little guide with your friends.
Let's take photos together!