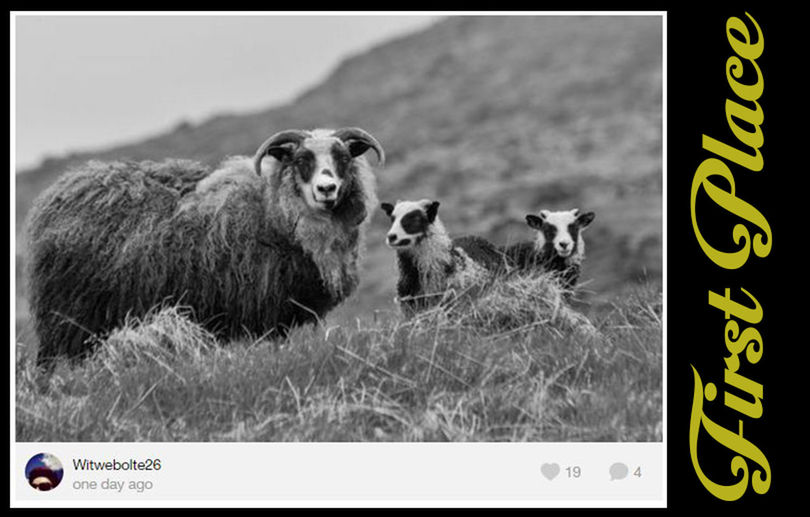 Want to buy this photo?
This photo isn't on sale yet. Please contact us if you want to buy this photo.
Congratulations @Witwebolte26, Absolutely a great piece of work, for me this one fits straight into a travel magazine on Scotland or so! The black and white really works well in the image (soft contrasts, great sharpness), the interaction between the subject and the watcher is appealing, the depth of field is beautiful, the setting is great and the lambs are supersweet :D. There is really little for me where this image could be improved. Also, the sheep are placed in such way that they don't break the line of the background, which makes it pleasing to the eye. I have been thinking if there is anything that I could add that would improve the image, and the only thing (after long thinking) that could have made it more interesting is if there was some afternoon sun from the background, to get a bit more playing with light, Great work! And good luck organizing the next BNW_Friday_Eyeemchallenge!
BNW_farm_animals
bnw_friday_eyeemchallenge