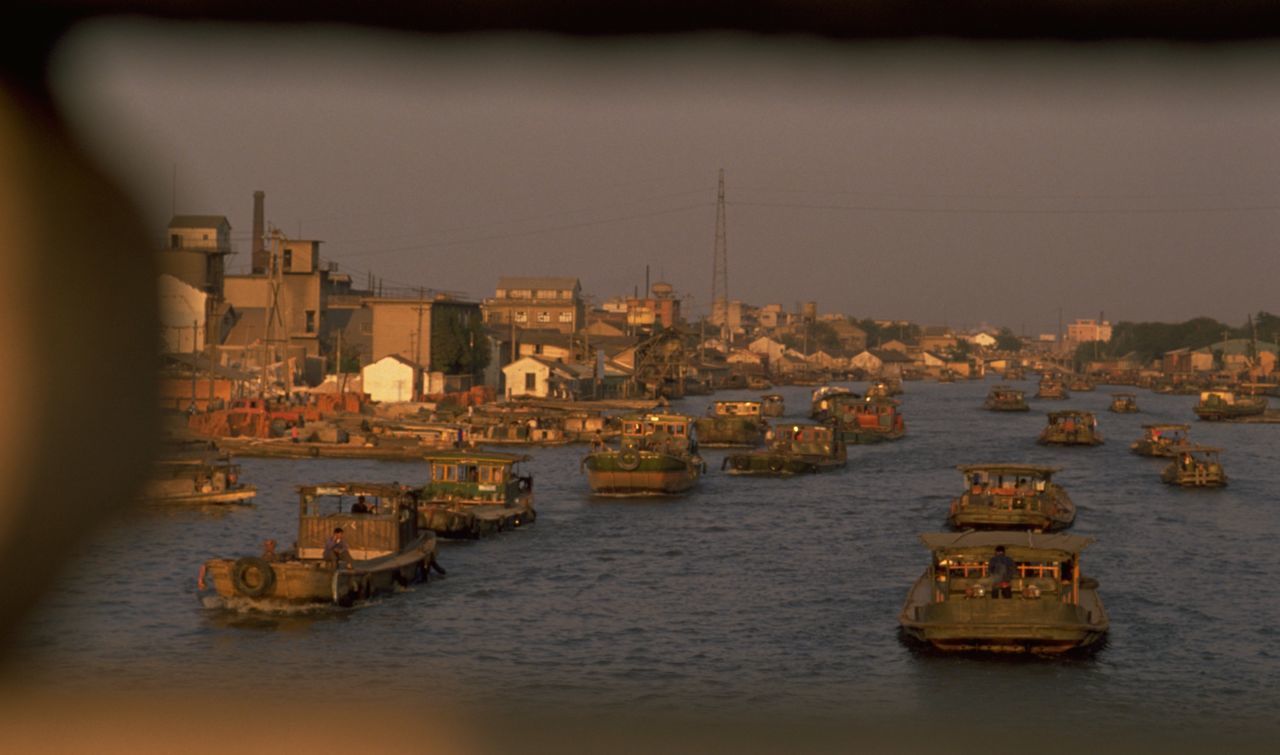 Navigating the Grand Canal of China in Suzhou. Although many tourists come to Suzhou to visit its numerous canals, stone bridges, pagodas, and intricately designed gardens, it's hard not to be equally impressed by the amount of traffic on the city's main waterway. An UNESCO World Heritage Site, the Beijing-Hangzhou Grand Canal is the world's longest canal, at some 1,776 kilometres long. From the Tang to Qing dynasties, the Grand Canal served as the main artery between northern and southern China and was essential for the transport of grain to Beijing. Starting at Beijing, sections of the canal pass through Tianjin and the provinces of Hebei, Shandong, Jiangsu and Zhejiang to the city of Hangzhou; linking the Hai River, Yellow River, Huai River, Yangzi River, and Qiantang River on its way south. Since the founding of the People's Republic of China in 1949, the canal has been used primarily to transport vast amounts of bulk goods such as bricks, gravel, sand, diesel and coal. River Traffic in China. China has 110,000 kilometres of navigable waterways; more than any country in the world. The main navigable rivers are the Heilong Jiang; Yangtze River; Xiang River, a short branch of the Yangtze; Pearl River; Huangpu River; Lijiang River; and Xi Jiang.
http://pics.travelnotes.org/
ASIA
boats
Busy
china
chinese
Evening light
golden glow
Grand Canal
landscape format
Michel Guntern
river
river transport
suzhou
tourist attractions
Transportation
Travel
travel destinations
Travel Photography
travel photos
travel pics
UNESCO world heritage site
water
waterfront
waterways
Let's Go. Together.
—
in Suzhou,
China