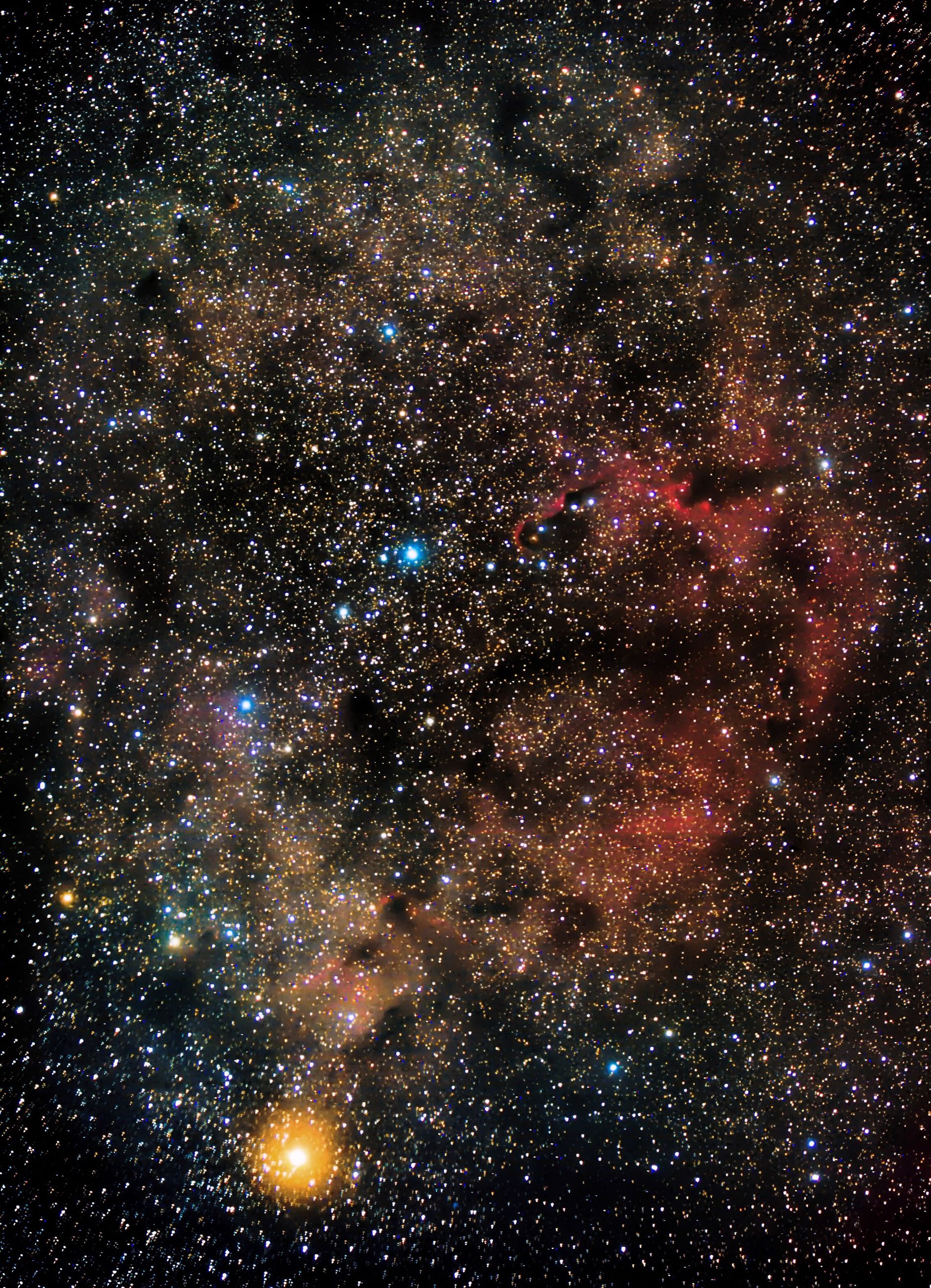 Want to buy this photo?
This photo isn't on sale yet. Please contact us if you want to buy this photo.
Garnet Star
astronomy
star field
glowing
Mu Cephei - Erakis, Herschel's Garnet Star 1420x our sun size Mu Cephei is Herschel's famous "Garnet Star," one of the most deeply-colored stars in the sky. It is a red supergiant star in the constellation Cepheus, and one of the largest and most luminous stars known in the Milky Way.