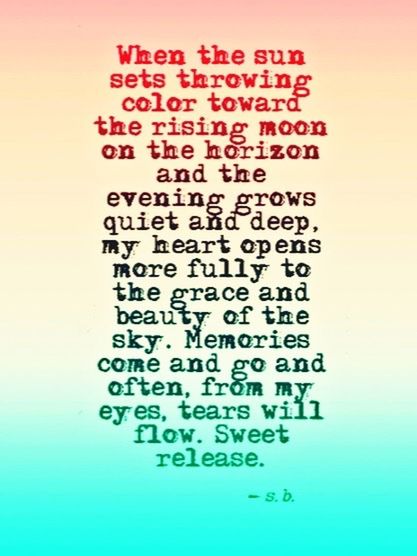 Want to buy this photo?
This photo isn't on sale yet. Please contact us if you want to buy this photo.
When the sun sets throwing color toward the rising moon on the horizon and the evening grows quiet and deep, my heart opens more fully to the grace and beauty of the sky. Memories come and go and often, from my eyes, tears will flow. Sweet release. s.b.
SB Terry© Wrote That