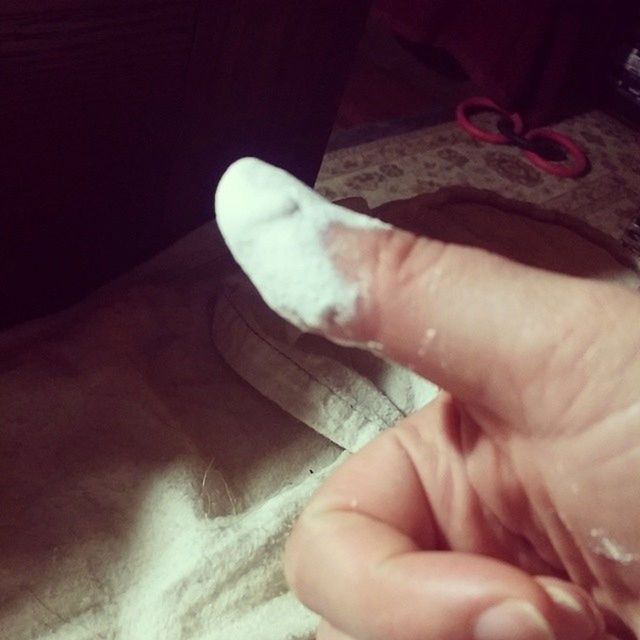 Want to buy this photo?
This photo isn't on sale yet. Please contact us if you want to buy this photo.
Burnt the hell out of my thumb. Iced for hours and took pain killer to no avail. Remembered an old recipe rumored to be my great grandmother's. (She had a lot of Cherokee in her family, i hear) Ground up aspirin with a tad of milk to make a paste. Pain gone in five minutes. I swear it feels like it is sucking out the pain and heat.