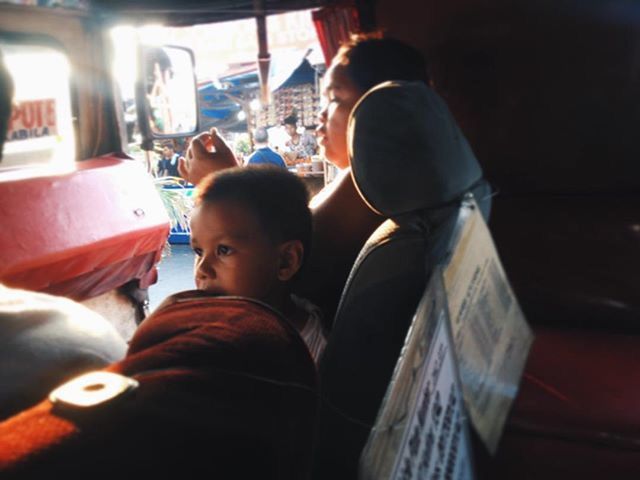 Want to buy this photo?
This photo isn't on sale yet. Please contact us if you want to buy this photo.
Today I watched a jeepney driver take people's money, compute how much it is for the destination that they say on the spot, give them change (sometimes three people at a time), keep track of who comes in and pays, driving in the wildest traffic and stopping where people ask; all that at once, with his kid on the front seat.