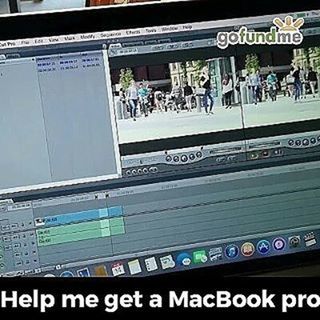 Want to buy this photo?
This photo isn't on sale yet. Please contact us if you want to buy this photo.
MAKE MY DREAMS COME TRUE 🌼
https://www.gofundme.com/alycliftmacbook
🌼Make sure you get word out! I'm an aspiring videographer, and I plan to go to college to pursue my passion! I wish I had done this sooner, I would have really improved. I've taken video classes at my high school and do have a few videos on YouTube. I wish I had done this sooner only because I would've been able to do more videos. Now that I'm going to college here soon, I'll need a laptop that runs the programs that the industry uses, such as Final Cut Pro x, Motion, and After effects! To anyone that donates $5 or more, I'm writing you a personal card. $15 or more gets a fansign on my page, and a personal card. $20 or more get a video shout out on Instagram, along with the fansign, and personal card. Help out guys, I'll be so thankful!
gofundme
help
Me
MacBookPro
videographer
Young
fundme
gofundmeplease
computer
laptop
videography
college
collegestudent
highschoolsenior
money
help
Donate
video
Apple
macbookpro15inch
helpme
fundme
gofundmecampaign
videoediting
videostudent
hopeful thankyou // this is not my picture