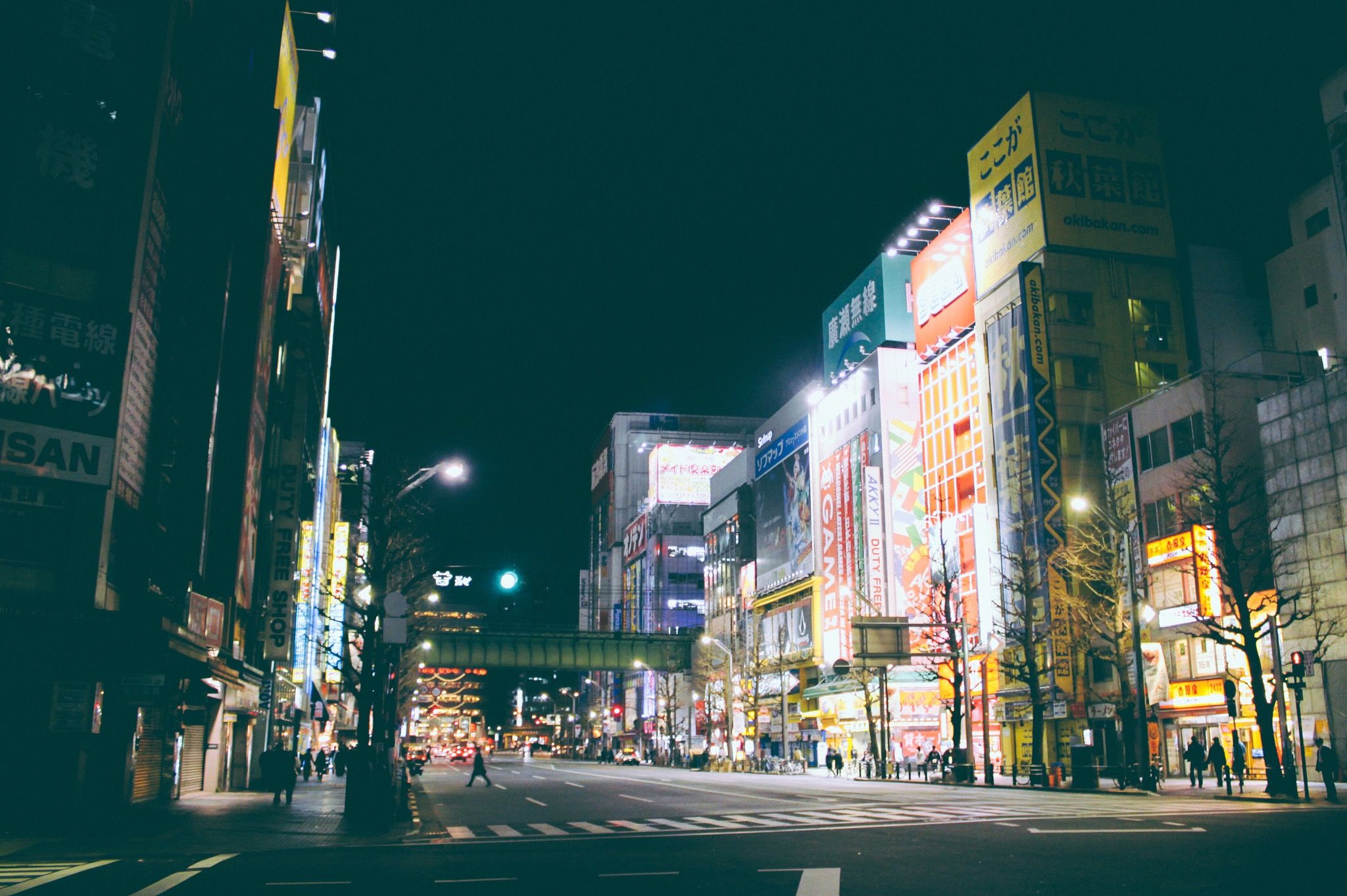 Want to buy this photo?
This photo isn't on sale yet. Please contact us if you want to buy this photo.
We arrived in Tokyo, Japan and checked out Akihabara. It's where people go to play video games and read comics. Anime and Manga were born here. We ditched our bags in a locker at the train station and took an overnight bus to Kyoto.