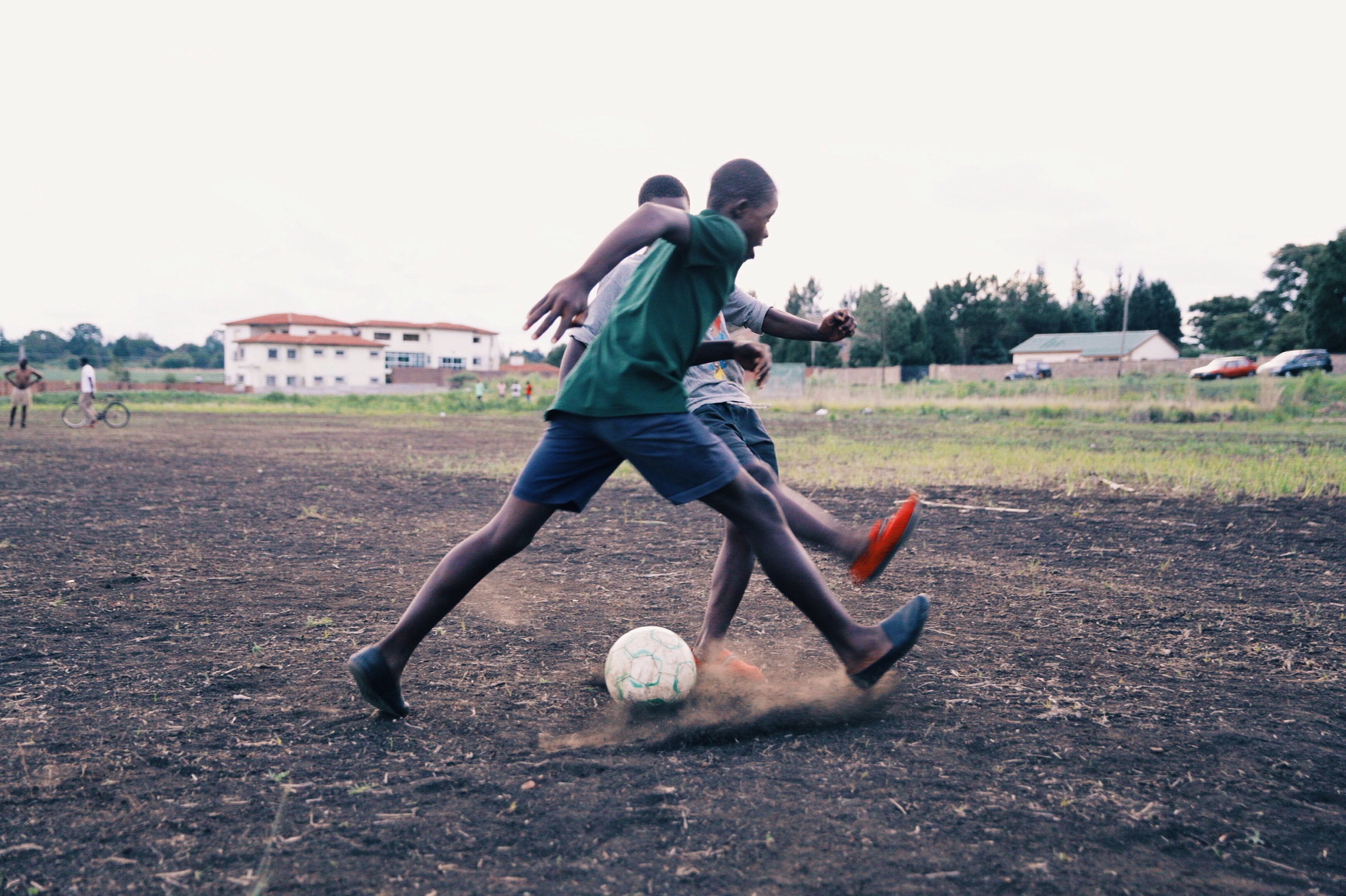 Want to buy this photo?
This photo isn't on sale yet. Please contact us if you want to buy this photo.
Rebecca Croom and I got a little lost yesterday driving out to my friend Emma's farm in Harare. Whilst driving down the wrong road we came across a large open patch of dirt with an 11 a side football game underway. We didn't have the time to capture the game then, but returned today. The first person I met on the sidelines was the assistant coach Michael, Who promptly shouted some encouragement on deaf ears to display his importance to the team to me.Whilst Michael told me that the team is called the Eastern Tigers, a loud cackle erupted from the eavesdropping substitute bench. Turns out Michael made up the team name and is more of a passionate spectator than a coach-anything. After finishing my chat with Michael, I met Ruramai, the actual coach. "I've just graduated from the US with my undergraduate in business management and politics and I want to give back to the community.The previous soccer field was turned into Maize crops so I put in an application with the local council to turn this land into a soccer field and it was successful. My dream is have a basketball court over there and a tennis court next to it for the community to use. I also run a clean up initiative once a week before soccer from Greystone to Helensvale in an attempt to clean up the community. This photo is of Able (Red shoes) and Talent (green shirt) who took to the field like moths drawn to a flame once the soccer game ended. Able and Talent are both going into form 2 at Royal Christian college in Harare. "My dream is to become a professional soccer player, you should come and watch me on Saturday, we have a game then" said Able. After asking him which team he played for at Royal Christian College, He rather sheepishly told me that he was in his schools B team . " but I'm hoping to get really good this year" Able interjected rather quickly. After watching the golden light set fire to the dust being kicked up by Talent and Able, I realized that getting lost lead me to find a great story of locals investing time and effort into making their community better.
Showcase: January