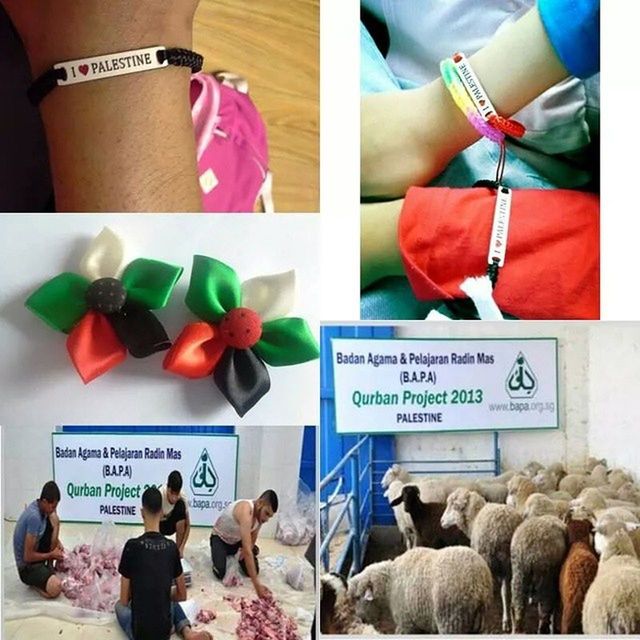 Want to buy this photo?
This photo isn't on sale yet. Please contact us if you want to buy this photo.
LET'S FEED THE POOR  Operation Humanity : ShareQurban We support BAPA Qurban projects for the needy around the world. By donating the sales profits of "ShareQurban" will help the needy in the following countries from 28th August to 25th September 2014. 1. Palestine: $545 2. Syria: $410 3. Myanmar: $330 4. Gambia, Africa: $300 Our new "I Love Palestine" bracelets, in red or black strings. Length is adjustable. $5 with normal mail. "Gaza flower brooch/hijab pin" is $6 with normal mail. In stock! If you are keen to order, u can whatsapp at 81394650 / 91098033 to order.