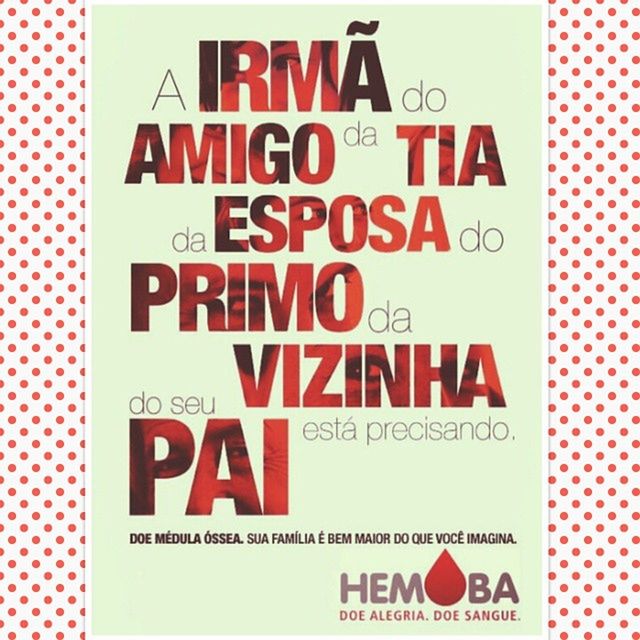 Want to buy this photo?
This photo isn't on sale yet. Please contact us if you want to buy this photo.
"Sabia que o seu tipo sanguineo esta em falta na Hemoba? Voce que possui o tipo O+ compareca ao Hemoba e ajude a salvar vidas." Recebi essa msg do hemoba hj, mas não estou podendo doar ultimamente, então quem for doador, ou quiser se tornar, fica à vontade!! :) Lembrando que não precisa ser exclusivamente o tipo citado. Sempre tem gente precisando de sangue.