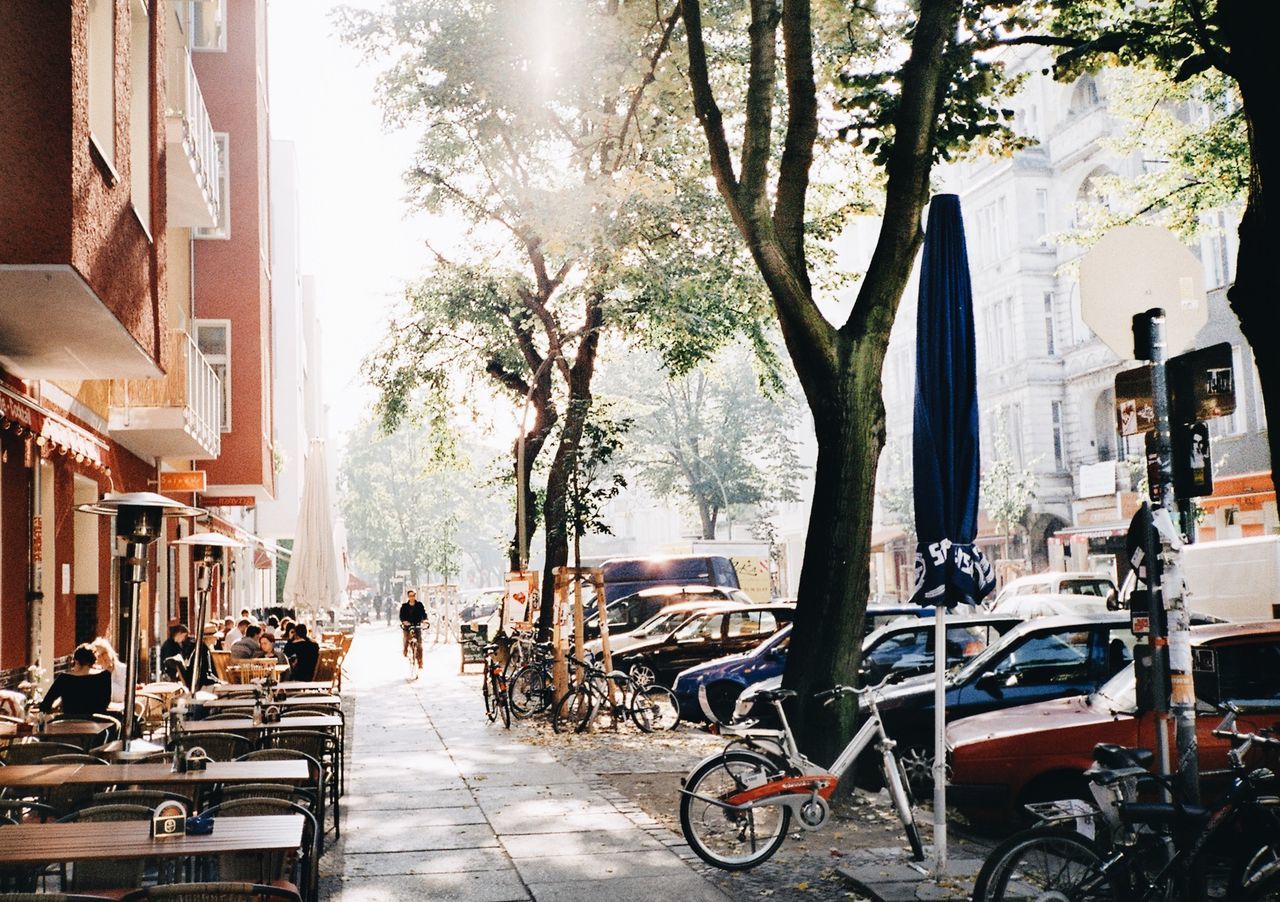 Want to buy this photo?
This photo isn't on sale yet. Please contact us if you want to buy this photo.
Charlottenburg-Wilmersdorf is the suprisingly fancy side of Berlin. This wealthy and bourgeois district combines refined metropolitan comfort with a bustling atmosphere. It contains places like ornate statues, magnificant streets and noble boutiques that endow this neigbourhood with an unique historical charm which turns it into the glittering heart of the capital. Berlin's most notorious shopping area Kurfürstendamm – with more than 5,000 pedestrians passing through every hour – bisects the district and invites to an afternoon-stroll. The cause of this busy city does not only come from these famous attractions, such as the "Kaiser Wilhelm Memorial Church" or the "Charlottenburg Palace", but also from it's temples of consumption and chic boutiques therefore this district attracts tourists and celebrities from all over the world. Roomy parks, fountains and avenues create the idyllic compensation. Although the nights here are comparable clear, the cultural offer is just as attractive as in other districts: After a visit to "Schaubühne am Lehniner Platz" – one of the most well-known theater stages in Germany, elegant clubs, chic rooftop-bars and nobel hotelbars will intvite you for fancy cocktails or ask you for a dance. But one thing is clear : in strong contrast to other neighorhoods like Kreuzberg, Charlottenburg-Wilmersdorf is dancing to a slightly different and more solid beat.
#berlin #potsdam #condaro #spring #bid #marketplace
#berlin#germany
nature_collection #eyeemnaturelover #flowers #floral #nikon
vsco #vscocam #vscolab #vsco_hub #vscobest #vscoedit #vscogood #vscogram #vscogrid #vscolife #vscolike #vscomood #vscodaily #vscomoment #vsconature #vscoturkey #vscofeuture #instagood #instalike #instamood #instaphoto #instacollage #photooftheday #bestofv
vsco #vscocam #vscolab #vsco_hub #vscobest #vscoedit #vscogood #vscogram #vscogrid #vscolife #vscolike #vscomood #vscodaily #vscomoment #vsconature #vscoturkey #vscofeuture #instagood #instalike #instamood instaphoto instacollage photooftheday bestofv [a:
vscocam
—
in Berlin Wilmersdorf,
Germany