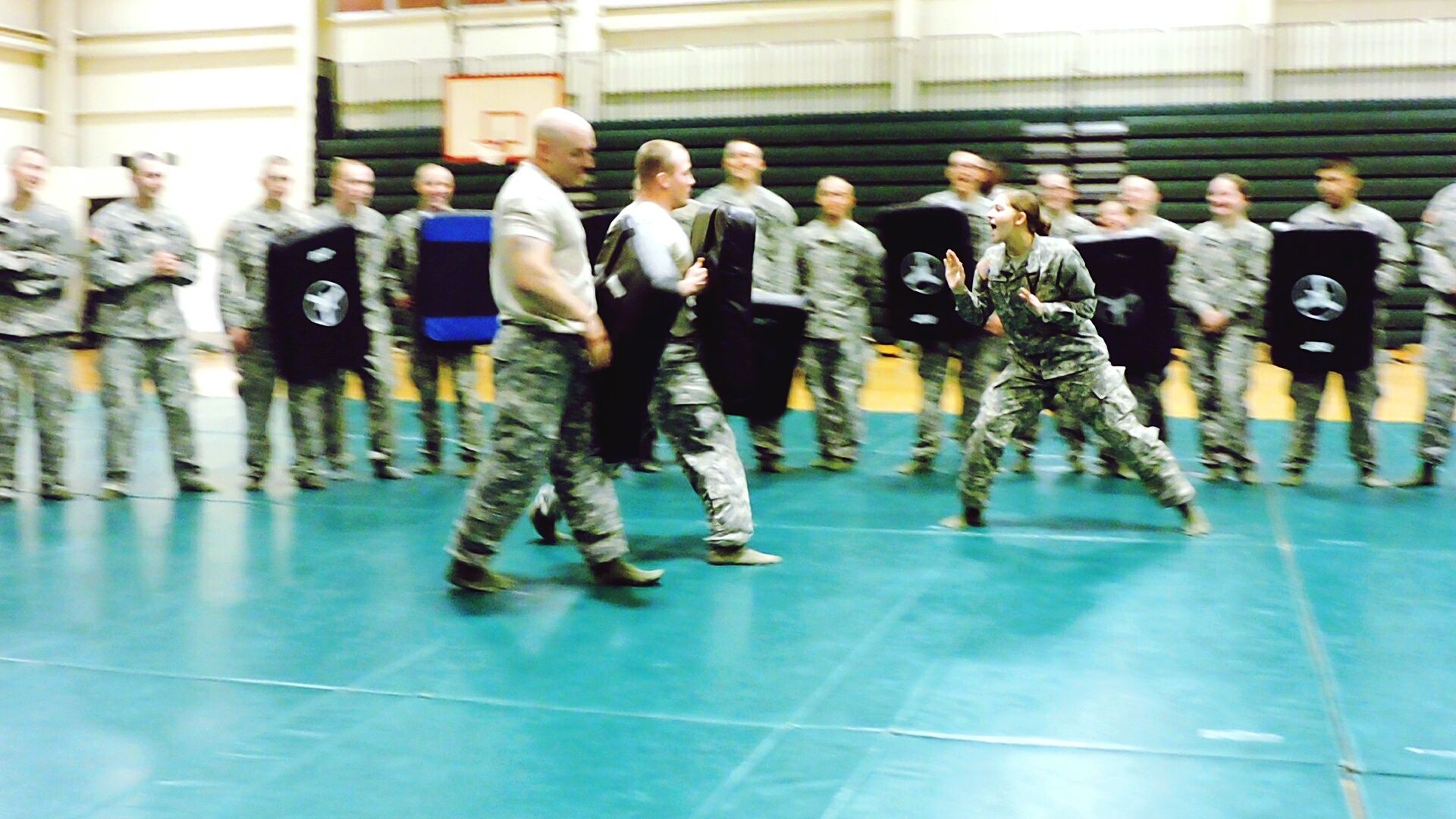 Want to buy this photo?
This photo isn't on sale yet. Please contact us if you want to buy this photo.
RePicture Leadership
the two big scary dudes are my sergeants and they've taught me so much in the pass 7 weeks. How to control a riot, defend myself, and how to Force Cell Move a inmate (google that shit its insane!). And i couldn't have asked for better NCOs.
—
in Fort Leonard Wood,
United States