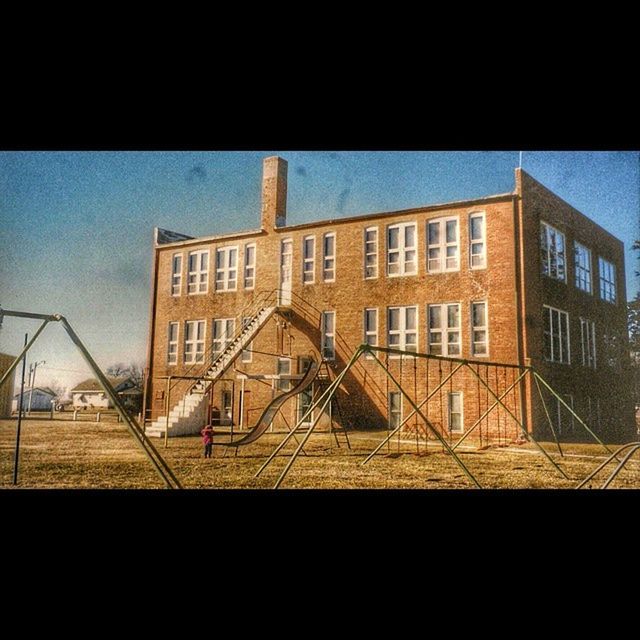 Want to buy this photo?
This photo isn't on sale yet. Please contact us if you want to buy this photo.
RUSKIN PUBLIC SCHOOL ~ Ruskin, Nebraska This is where I went to school K thru 12. Yes, all 13 years in the same building! It's gone now. (Sigh!) I got a wonderful education here. It included lots of music, band, art, sports, botony, physics, bookkeeping, trig, etc., etc. My graduating class had 12 kids....most of us were there k-12. That little school graduated doctors, teachers, school superintendents, farmers, entrepreneurs, musicians, engineers, US post masters, artists, auctioneers, business owners, police officers, inventors, etc., etc. We learned manners, tolerance and good sportsmanship. After school, we went home to work on family farms & businesses. Sitting on your butt in front of the tv was not an option. If you had spare time, it was spent playing sandlot baseball and football, pickup bastball, making music, cooking or making clothing. We always had fun, appreciated good friends and you always knew someone was there to help you or your family if you ever needed it. I guess what I meant to say is....I grew up in "Mayberry" and had the best education I could ask for. I think of everyone there as family. I love going back there.