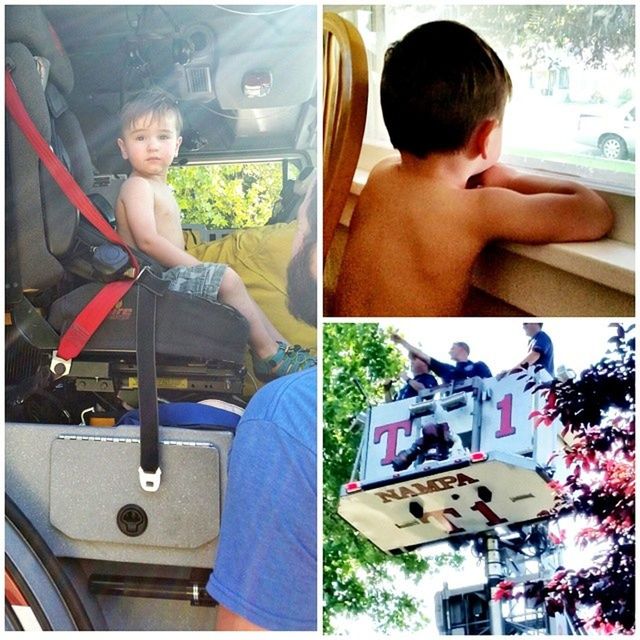 Want to buy this photo?
This photo isn't on sale yet. Please contact us if you want to buy this photo.
Staring out the window and what should a toddler's wondrous eyes see? A firetruck rescue operation! He was in awe, and the firemen even let him sit in the truck!
futurefireman
lovemyboy