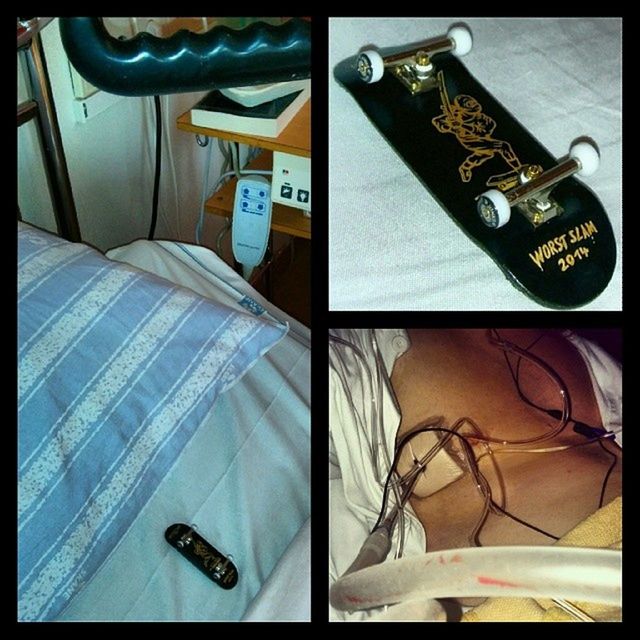 Want to buy this photo?
This photo isn't on sale yet. Please contact us if you want to buy this photo.
I actually did manage to win something at
vertattack8
from my hospital ICU bed.
worstSlam2014
. Thanks JMag, Kami, everyone from Bryggeriet skatepark and the Berlin Wood fingerboard guys at Blackriver. This has better be my worst slam of 2014 although @peacocksk8 had already beaten my outcome while taking skate photos. Skate and Destroy yourself.