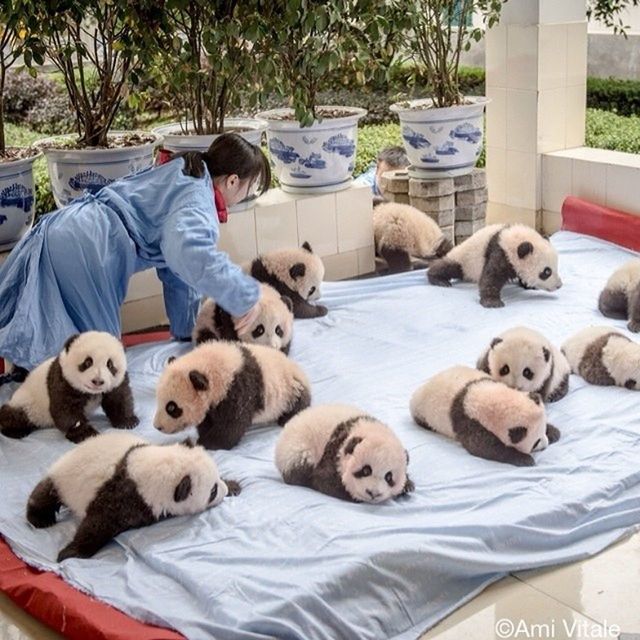 Want to buy this photo?
This photo isn't on sale yet. Please contact us if you want to buy this photo.
14 captive bred panda babies at the panda breeding center of Bifengxia Panda Base in Ya'an, Sicuan, China. This must be one of the coolest jobs on the planet!! :O :D Photo by @amivitale for @natgeo.
panda
cubs
babies
Research
China Sichuan nationalgeographic conservation breeding science biology wwf cute cooljobs savetheworld nature interesting