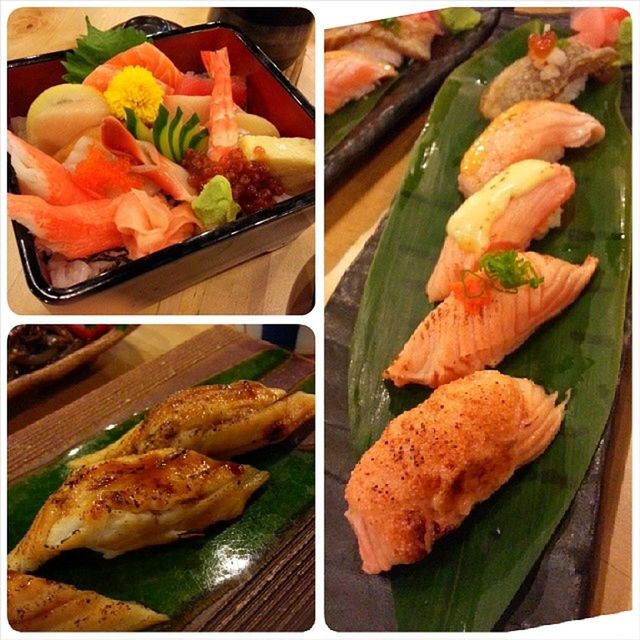 Want to buy this photo?
This photo isn't on sale yet. Please contact us if you want to buy this photo.
From left clockwise : 1) Chirashi Don $30 - average. Rather go to Chikuwa Tei 2) Salmon Aburi Samplers $20 - average 3) Anago (sea eel) Nigiri $12 - average Overall the food here is average & overpriced like Sushi Airways. Rather go Itacho at ION for the price I paid for these..
EatOut
foodporn
fatdieme
makanhunt
food instafood instafoodies foodie fotd foodgram foodinc sgfood foodphotography openricesg burpple FoodReviewsAsia