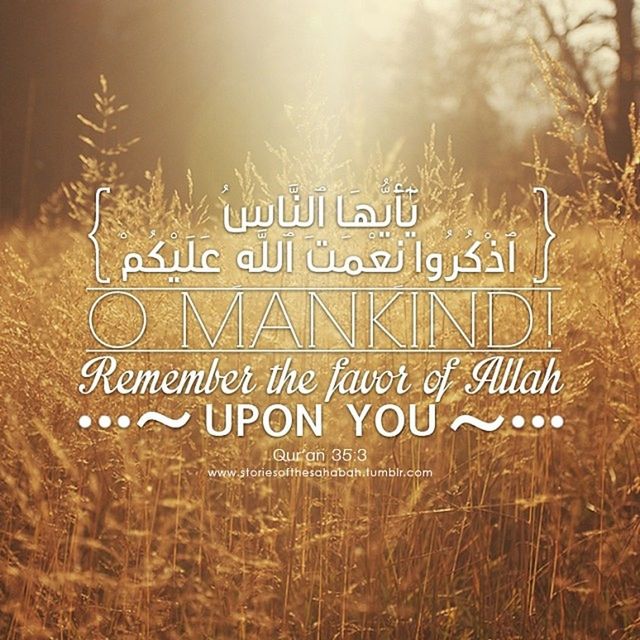 Want to buy this photo?
This photo isn't on sale yet. Please contact us if you want to buy this photo.
…Is there any creator other than Allāh who provides for you from the heaven and earth? There is no deity except Him, so how are you deluded? (35:3) Indeed, from the sound of the morning breeze until the twinkle of the stars at the night sky, He has and continuously showers upon us His Favor and blankets us with His Protection. Subhan'Allāh. How much of us realize that? How much of us give thanks? How much of us remember His greatness and mercy? If it wasn't for His Favors would life be easy for us? would life be life? We have Al Wadood, Ar Razzaq, the Ever Loving, the Ever Providing Lord. Why does the heart not feel that? Why does the mind not recognise that? —- because we are never quenched with our desires, when we are given something instead of giving thanks we ask for more? How greedy have we been, O Muslims? The love we have for this dunya has truly opened a hole in our hearts- a hole in our hearts that can only be filled when the seed of His Love is planted on it, when the water of gratefulness is poured over it and when the light of His guidance rays over it, by then this hole can be closed, but do we even try to get that seed? When you think you are too high that you have such status, remember what Allāh says; And do not walk upon the earth exultantly. Indeed, you will never tear the earth [apart], and you will never reach the mountains in height. (17:37) Truly at the end of the day, we SHOULD ask ourselves; "So which of the favors of your Lord should you deny?" (55:13) ____ and we pray that with this ayāt from the Qur'ān, we may find the seed the we should plant in our hearts, the water to nourish it, and the light that will nurture it. in sha Allāh, we should always remember that without Allāh, we are nothing but mere clays. So lower your pride and remember Him, and that to Him is your final destination.