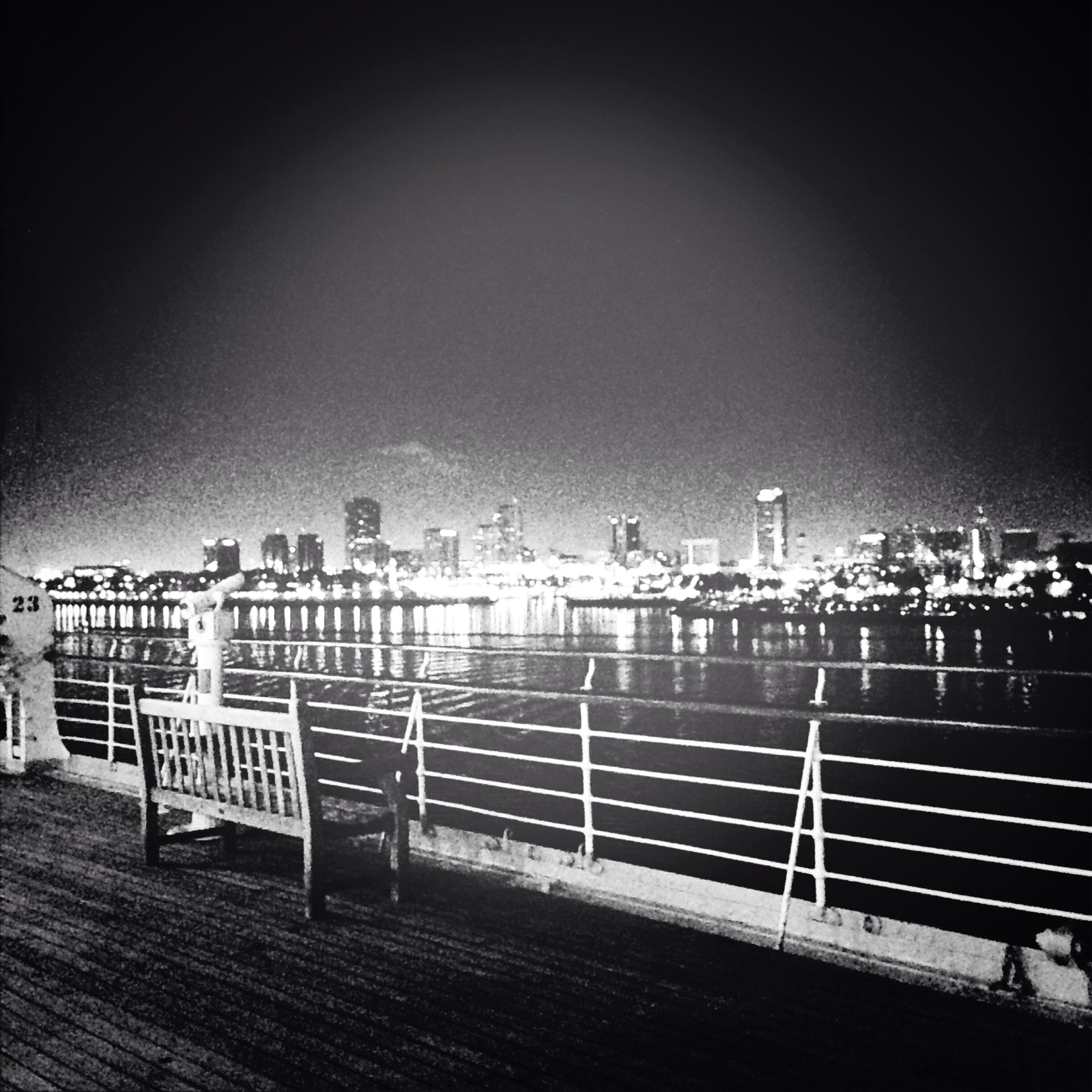 Want to buy this photo?
This photo isn't on sale yet. Please contact us if you want to buy this photo.
The
Queen Mary
. Supposedly it's haunted. I can't help but to wonder wats up with people and their fascination with ghosts and the paranormal. What does this fearful obsession say about our collective consciousness as humxn beings? A few folks and I snuck into the "haunted" deck of the ship. Immediately I felt a different energy overcome me. Maybe it's just the ambience created by the rundown, lack of upkeep environment in that part of the ship. Perhaps there's less ventilation, less oxygen there compared to the well-lit bar part of the ship. Either way, we were in the pool area, place to one of the supposed vortex to the other world. The energy there was so powerful, so heavy on my heart to the point that it was dizzying. The most I can do it close my eyes and be empathetic to the supposed spirits who are unfortunately stuck here. Later, once we left, my friend told me that something traumatic, heinous happened there [TRIGGER WARNING], a little girl was raped and killed there. When I hear ghost stories, there's always a tragic, traumatic component to those stories. The ghost is stuck in limbo, unable to move on. Perhaps our collective fascination with the paranormal reflects how we deal with trauma as people. Perhaps ghost stories serve as collective metaphors to how we deal with that dark side of humxn nature--how we deal with the reality of how cruel we can be to each other. Living spaces carry the energy, the vibe of its inhabitants. How long have humxn been on this earth, how much trauma have we carried out and endured. Perhaps what ghosts really are, are personified energies of such trauma...our fear of each others' inhumanity, and our fear of our own inability to move on...how do we heal the ghost?
haunted
Ghost
Long Beach
—
at Long Beach
in Long Beach,
United States