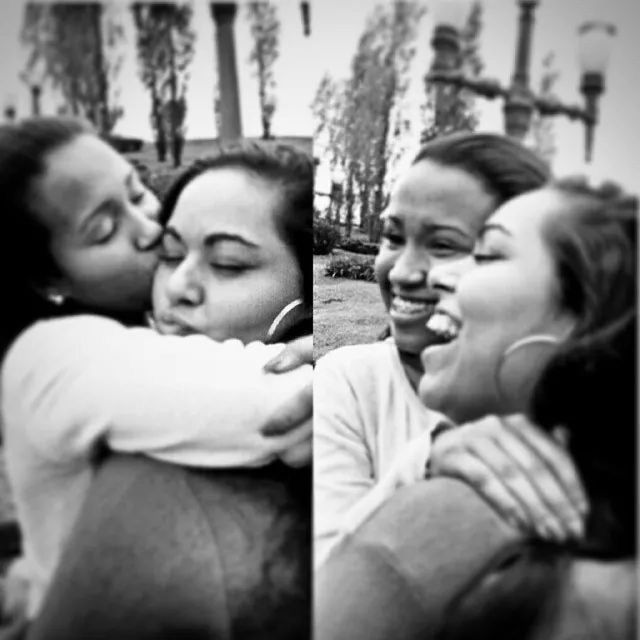 Want to buy this photo?
This photo isn't on sale yet. Please contact us if you want to buy this photo.
Preta, preta, pretinha... Talvez seja falta de criatividade da minha parte postar a mesma foto que vc postou no dia do meu niver, mas ela retrata tanta coisa, que é impossível deixar passar. Carinho, ternura, cumplicidade... Mas, acima de tudo, olhe os nossos sorrisos: tão sinceros, alegres e espontâneos. A sua amizade em minha vida faz isso: me torna mais feliz, pois sei q construímos um laço forte, uma amizade sólida, um amor fraternal vindo direto Daquele que é a fonte de inesgotável amor. Parabéns, minha preta! Deus t abençoe! E saiba que, onde quer q eu esteja, continuaremos unidas pelo nosso soberano Senhor... Love you, chuchu!