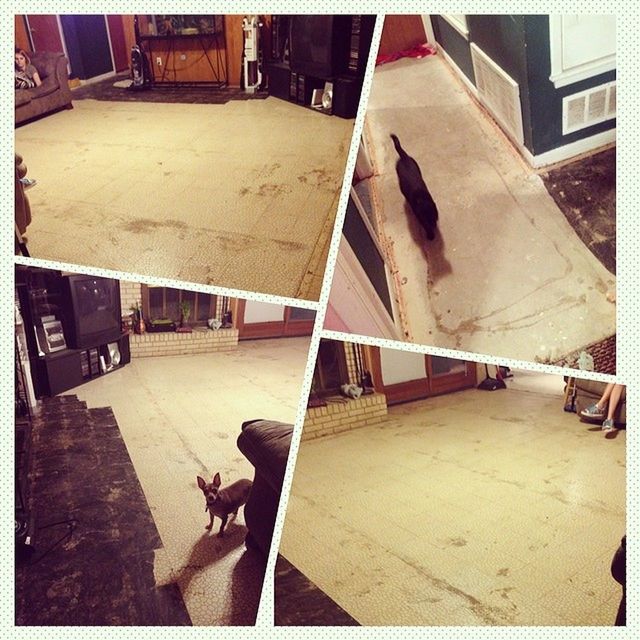 Want to buy this photo?
This photo isn't on sale yet. Please contact us if you want to buy this photo.
Never say "let's just rip the carpet up, it's ugly and it smells" because then you will spend your whole day&night ripping up the carpet and tearing off the walls. Also you will spend all night sweeping up the nasty ass dirt that is all up under the carpet. Omg. I'm exhausted. ?