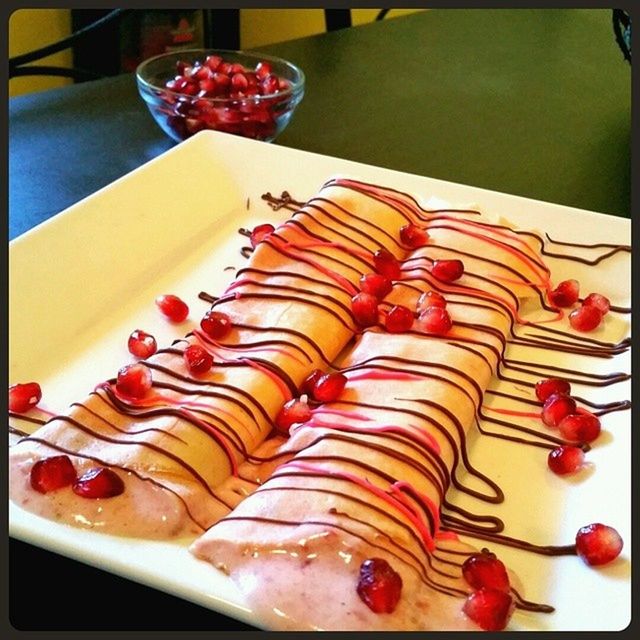 Want to buy this photo?
This photo isn't on sale yet. Please contact us if you want to buy this photo.
pomegranate protein fluff crepes! the protein fluff didn't thicken the way i wanted it to because i forgot to get xanthan gum but most protein powders have it in their ingredients anyway so it worked out so/so. gabriel loved them though!