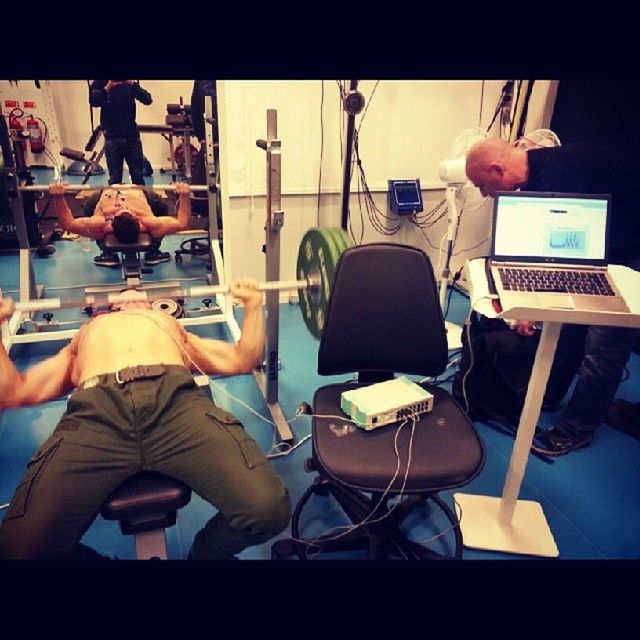 Want to buy this photo?
This photo isn't on sale yet. Please contact us if you want to buy this photo.
Sökes deltagare till en forskningsstudie om hur muskekaktivering påverkas av olika vinklar (incline, decline & flat) i bänkpress. I folkmun sägs det oftast att incline tränar övre bröst bättre än platt och att decline tränar med nedre delen. Med hjälp av EMG så får vi möjligheten att undersöka hur det verkligen står till. Är du man med mer än 6 månades erfarenhet av bänkpress och har möjlighet att komma till göteborg i slutet av april så kan ni gärna höra av er via facebook (Carl-Erik Dang) eller sms (07373 404 56).
inthenameofscience
bänkpress
aldrigvila
flagom
forskning studie styrketräning träna GU idrottshögskolan idrott