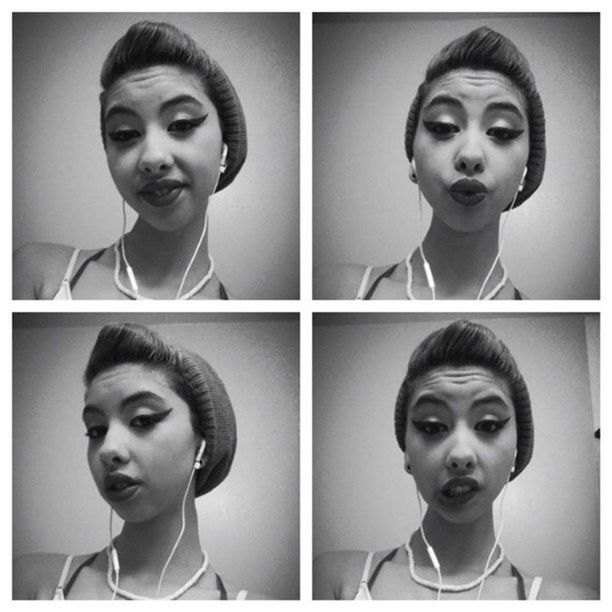 Want to buy this photo?
This photo isn't on sale yet. Please contact us if you want to buy this photo.
Just Another Fond Memory, I Want Too Be The Person You See When You First Wake Up. The Person You Are Proud Too Call Your Wife. Someone You Reminisce About When Your Alone. The Person You Wish Was With You At Every Second, Every Minute, Every Hour Of Every Day. I Know You See The Real Me Behind This Dumb Stupid Exterior People Call A Body. I Want Too Be The Girl Know As Your Wife. I Won't Sit Here & Justify My Mistakes & My Wrong Doings But I Will Preach Too You My Feelings 'Cause They Are Not Like Any Other. I Feel As If Im Just A Ghost In Your Presences Or Just A Figure Of Your Imagination. I Need Help Too Comprehend It All 'Cause I Honestly Don't Understand. I'm Confused......I Feel Like Alice When She Fell Down The Rabbit Hole & Didn't Know Where She Was. I'm Not Sure If Its Me Or My Irrational Mind But I Just Need Some Type Of Understanding Or Clarification. I Know I Am Hard Too Handle & Very Hard Headed But Its Only Because Your Different Then What Im Used Too. I Try My Hardest Not Too Be But It's Something That Comes Naturally. I Know What I Was Back Then & I Know What I Am Now. I Know Im Very Persistent When It Comes Too You. & I Know There is No Answer For It But I Just Can't Handle Being Ignored. I Feel It Has Too Do With My Past Which Is Not Relevant At This Point. For Some Reason When It Comes Too You I Can't Help But Need Too Be As So. I'm Afraid If Im Not Like That I Will Loose But Not Realizing That Either Way I Still Will. When It Comes Too Our Relationship & You I Can't Help But Be Afraid. Your THE One I've Been Looking For My Whole Life & I Would Go Mentally Insane With Out You. I Need You Like A Drug Addict Needs There Fix. I Want You More Than A Boy Needs His New Jordan's. I Crave You More Than I Fat Girl Craves Chocolate On Her Period. I Love You More Than Life It Self. Your My Everything & I Would Be Nothing Without You.!