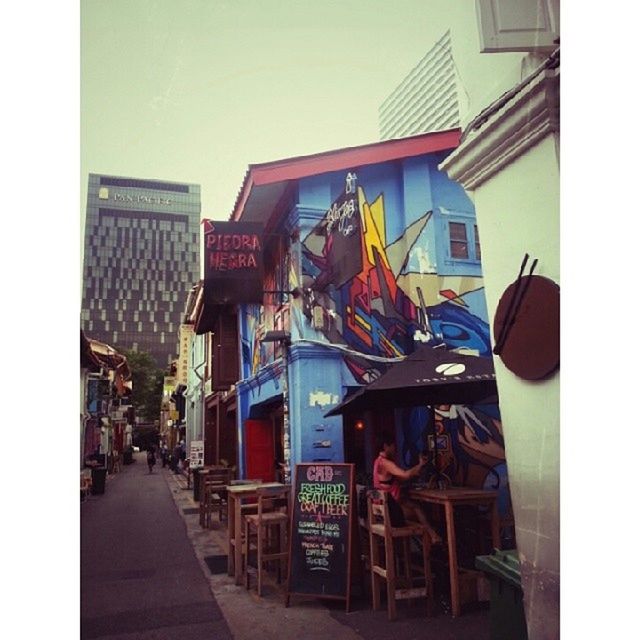 Want to buy this photo?
This photo isn't on sale yet. Please contact us if you want to buy this photo.
Trust me. You'll enjoy the whole view here in haji lane. Coloured and colourful building w their own arts creation. You can find yourself chilling at the bistro. Sit back and relax.
Singapore
lovely
streetartgallery
Bistro
justnice illustrationart wallpaint artgallery artist colourful beautiful
—
at Haji Lane