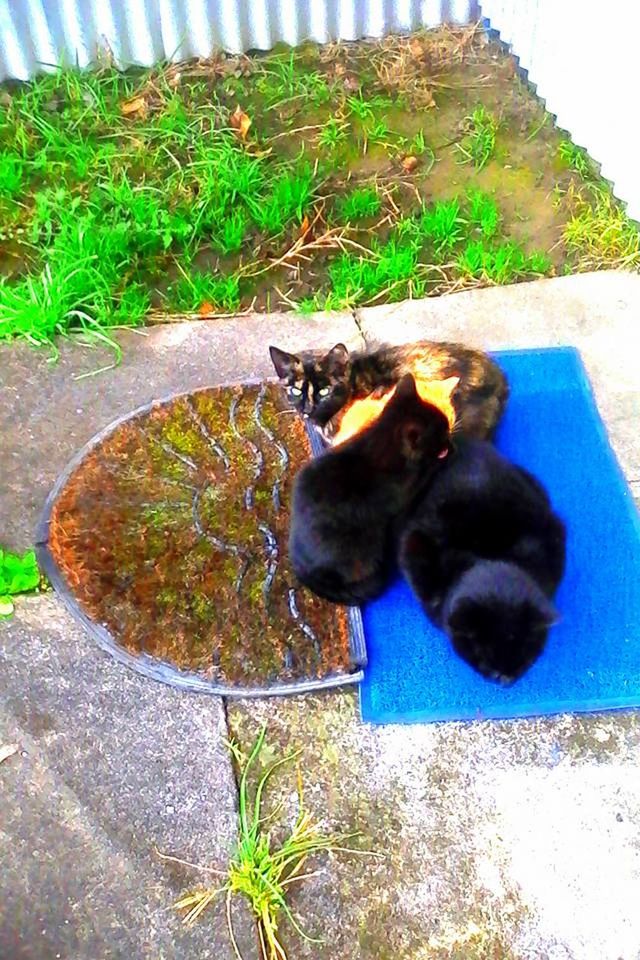 Want to buy this photo?
This photo isn't on sale yet. Please contact us if you want to buy this photo.
Images home made taken a few days ago creating from using a colour glass , detergent bottle , a gel bottle , steam window of the balcony, using pure sun light . I was thinking about liquid colour based on cold weather patterns in New Zealand Auckland, Mangere yet it's still warm coloured DNA from a glass I ve notice. Images were altered by Photoshop to have that complete thought of developing further or not might find something else. The image of the family of cats warming up with the sun I had some thing in regards of this image the following house hold of felines. I like to spot some thing using collective objects and liquid bubbles having to find my own meaning reflecting to a personality and it's foundation still exploring.
animal themes
black color
day
domestic animals
Grass
high angle view
mammal
Nature
no people
one animal
outdoors
pets
Plant