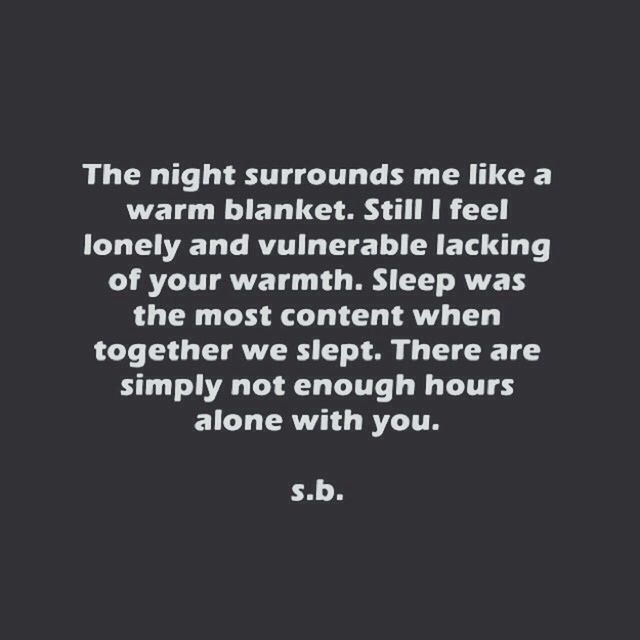 Want to buy this photo?
This photo isn't on sale yet. Please contact us if you want to buy this photo.
The night surrounds me like a warm blanket. Still I feel lonely and vulnerable lacking of your warmth. Sleep was the most content when together we slept. There are simply not enough hours alone with you. s.b.
SB Terry© Wrote That