The Still Life Photographer - 2018 EyeEm Awards
Hosted by WhiteWall
Win a trip to Berlin, gear, and other prizes!
Completed
The Recap
How do you bring life to your favorite things? True inspiration is evoked in an artistic mind when you possess complete control over the objects that interest you, their composition and lighting. Still life photography is the depiction of inanimate subject matter, giving you full control over arrangement of design elements and use of props. Because you directly influence the creation process, we want to see still life images that reflect your true creativity and artistic style as a photographer.
What's a Mission? Learn more here
The Prize
One lucky winner will receive a trip to Berlin, and all category winners will receive gear and be featured in EyeEm's special Awards publication!
Grand Prize Winners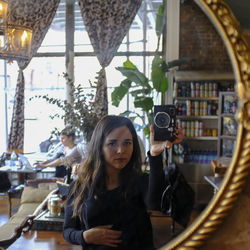 Ana Vallejo