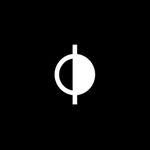 Resist
Hosted by ICP
Get exhibited in NYC!
Expired
What's a Mission?
Missions are weekly community-wide photo competitions in partnership with brands, magazines and other clients. They provide a brief of what they're looking for and you submit photos to match. The best ones get published, exhibited, or win special prizes.
Your Mission
To gear up for the International Center of Photography School's second annual 'Hack the Photo' event, we're challenging you to showcase resistance. What do you resist? What does resistance look like to you? Show us through your lens, and you could win a membership to ICP.
The Prize
One lucky winner will receive a membership to the International Centre of Photography and all winners will be exhibited at ICP's Hack the Photo event in NYC on April 29-30 and featured on the EyeEm Blog.
Winner
Coming soon...