Vietnam and Cambodia: Intrepid Travel Mission Winner Ina's Journey
By Grace Farson - 3 min read
We hosted a Mission with Intrepid Travel to celebrate the many ways travel brings people together around the world. Ina Bånrud shares some insights about her travels with Intrepid in Vietnam and Cambodia.
In our Mission with Intrepid Travel, we wanted to see how traveling widens your circle of companions – or brings you closer to those you already know. With almost 52K photo submissions, five winners were at last selected togo on an amazing experience of a lifetime to Morocco, Australia, Peru, Cuba, Vietnam and Cambodia.
Ina Bånrud was the fifth and final winner and she traveled to Vietnam and Cambodia. She shared her highlights here and impressions of her memorable journey.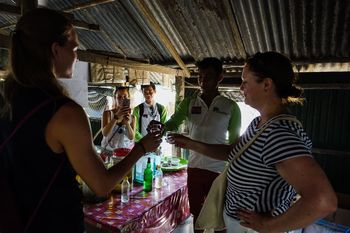 Did the country meet your expectations? What did you find most surprising?
I've been to both Vietnam and Cambodia before and loved it, so I was really excited to go again. This time around was even better! I do find that the traffic in Hanoi is always surprising. I thought I knew how to cross the road, but as it turns out all my confidence was gone once I had landed in Hanoi. There are about 5 million motorbikes in Hanoi and most of them don't follow any traffic rules. So, all you have to do to cross the road is to walk with confidence and the scooters will drive around you. Its scary and absolutely crazy, but the only thing you can do is walk and not look back!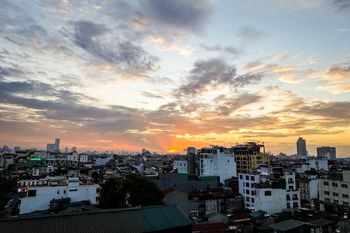 Can you share the most memorable moments from the trip?
Obviously there have been loads of memorable moments from the trip, but the one I remember the most is the visit to the Killing fields and S21 in Phenom Penh. It was horrible to hear about all the stories that happened there and to think it's only 40 years ago is mental.Some of the nicer moments I'll remember is the night markets with all kinds of wired and amazing food and souvenirs. The bargaining culture is a bit tricky at first, but once you've done it a couple of times it's fun and thrilling!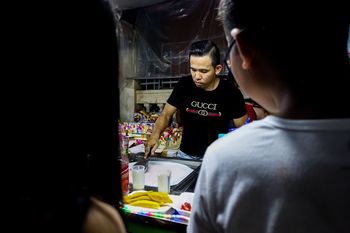 What did you do that you've never done before?
I tried scorpion on our last night in Bangkok, but I never will again!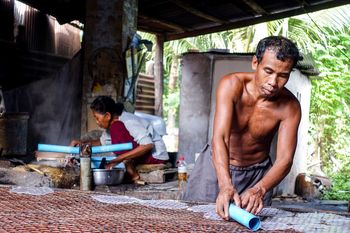 Did you meet any new, interesting people during your trip?
I'll never forget the guides we had along the way - they went above and beyond everything to make sure everyone was doing good. They shared personal stories and had a great deal of knowledge about their country. I learned way more from them then I ever would've done if I'd traveled alone.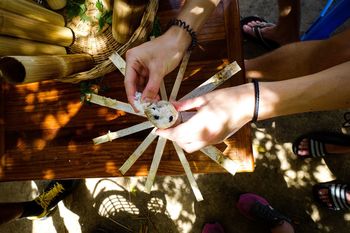 What culinary experiences did you have? Did you discover a new food or tradition?
I tried sticky rice in a bamboo stick in Cambodia and it was really tasty! I also tried egg coffee in Hanoi, but not sure if I like it or not. I'll give it another shot next time to make up my mind! I learned that you can't be afraid of getting sick by the street food, because then you'll miss out on some pretty amazing food experiences.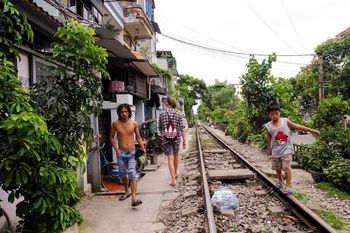 Were there any challenging or exhausting moments?
All the traveling and early mornings were quite exhausting, especially when we went out the night before. In addition to this, there were a few moments when a language barrier made communication a little challenging, but I was impressed that most everyone I spoke with knew English too.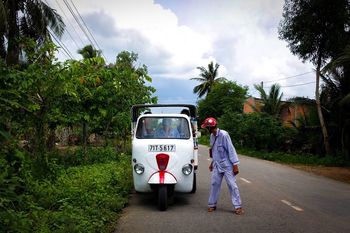 In what ways did you grow during the trip?
As I traveled trough Vietnam and Cambodia I saw a lot of plastic laying everywhere and it shocked me. We got a bag from Intrepid saying "Say No to Plastic Bags" and at most hotels and car rides we could refill our bottles. That made me more aware of bringing my own bag and bottle of water, and saying no to plastic!
What was an interesting mode of transportation you used to travel while there?
Tuk tuks! And the fact that almost every city had different tuk tuks made it even better.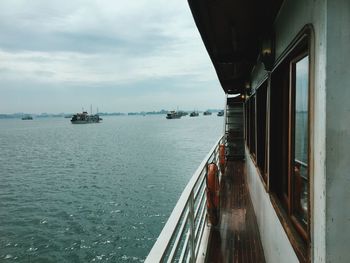 Where did you stay? What was your best and worst night's sleep?
We slept at good hotels everywhere we went, but the night we spent in Halong Bay on a boat was probably my favorite. I love being on the sea, and to wake up with a beautiful view of the mountains in Halong Bay is absolutely breathtaking. The worst night must have been when we took the night train from Hanoi to Hué. I absolutely loved the experience and wouldn't change it for one night in a hotel, but I just didn't sleep very well even though we had the best cabins on the train.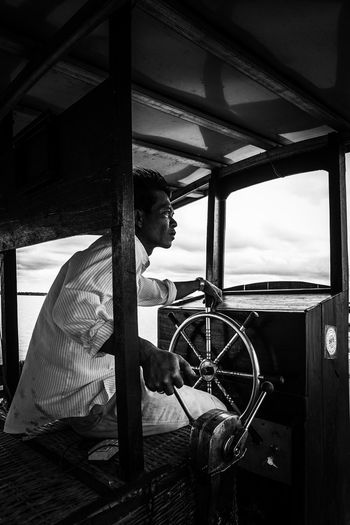 What was your favorite destination or sight during the trip?
Hoian is definitely my favorite. The town is pretty small but it is loads to discover, especially all the small alleys with cute cafés and shops. All the lanterns around the town makes it really beautiful, especially in the night time.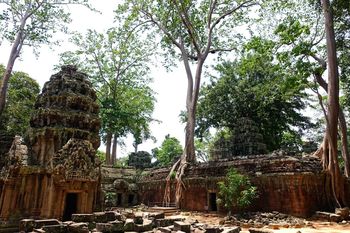 Did you learn any new words, phrases or slang? If so, what?
Our guides gave us a few useful phrases, which they kept using throughout the trip. So "ối trời ơi", witch means oh my god, is now stuck on my mind.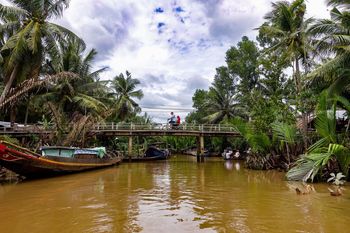 What would be your top tip (e.g. unique place to eat, interesting market to go to) for other people traveling to the country?
My top tip is to just wander around the cities without any specific target or goal. All of them are different and have hidden treasures like markets, cafes, shops or just cool streets. Oh, and if you're traveling with a guide, ask the guide for tips! They have some great and unexpected places to recommend.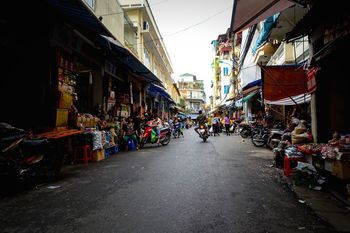 Inspired to adventure into the unknown and travel the local way? Be sure to explore Intrepid Travel's range of trips. For more of Ina's adventures in Vietnam and Cambodia, visit her EyeEm Profile and follow her on Instagram.