To Dye For: The Heroes of our Hair Mission with Schwarzkopf
We love hair. And we love inspirational photography!
Bad hair day? Not anymore! We joined forces with haircare giants Schwarzkopf to ask you, the EyeEm community, to let your hair down with us. Together, we got to the root of our creativity and weaved a little fun into our photography!
The three lucky winners of Let Your Hair Down won instax Mini 50s instant cameras (congratulations guys!) and a total of 33 of your photos were licensed. See a handful of them below – and all 33 here!
About Schwarzkopf:Our love for hair goes back to 1898, when chemist Hans Schwarzkopf founded a small drugstore in Berlin, Germany, and introduced the world's first powder shampoo. Today, Schwarzkopf is one of the leading hair cosmetic brands worldwide and continues to revolutionize the market with technical breakthroughs. You can find our products in more than 130 countries. With over 115 years of delivering quality and innovation we have the expertise to best serve your individual needs. Our high-quality products allow you to fully express your personality while giving your hair the best care it deserves.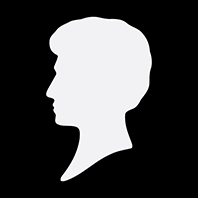 Interested in partnering with EyeEm on a Mission? Join some of the world's biggest media outlets and best-known brands and be at the center of the conversation. Find out more.
Header photo by @mairaazwethinkweiz.