By EyeEm Team - 8 min read
"I feel there is something special and magical in being a girl. And I feel constantly inspired by that."
This post is part of theEyeEmVol III Supplement, a special series celebrating the theme "By Women"with original photo stories about women in front of and behind the camera and the issues they encounter on their journeys. Find out more about the issue here or get your copy now. Use the promo code EYEEMBLOG*for $5 off your purchase.*
With the launch of Volume III, we spoke with Maite Pons, an emerging Melbourne-based photographer who captures femininity with earnestness and originality. Read the interview below in which we delve into Maite's symbolic visual language, the responsibility that comes with representing women in photography, and where she finds inspiration.
A portrait of Maite Pons
Tell us about yourself.
I'm from Barcelona. I had been living in Berlin for the last five years. In 2015, I moved to Australia. I'm currently based in Melbourne.
I have always been interested in photography. I'm a bit obsessed with capturing everything. Life, time, different people and places. Then it slowly evolved into something more creative.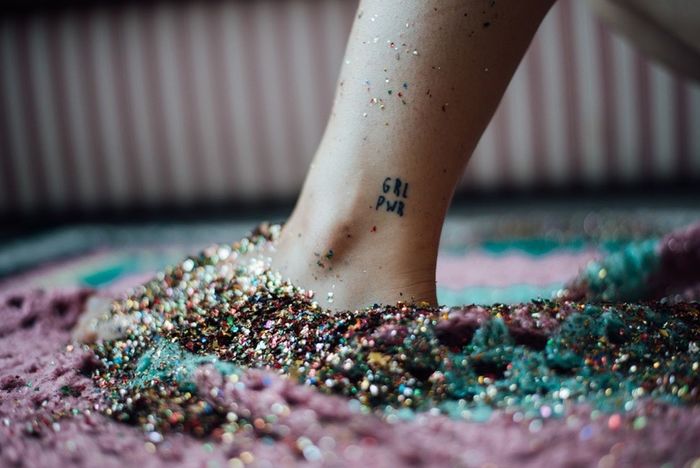 By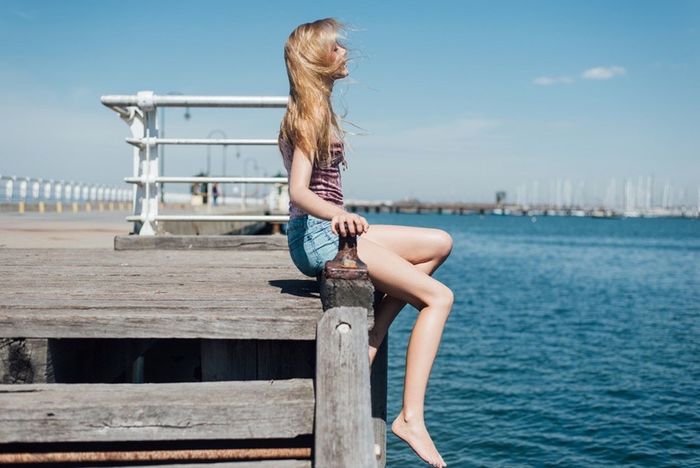 By
You often photograph women and in particular women in their youth. What is it that attracts you to this subject?
I always liked to photograph women. Youth is a subject that came later on. It has a lot to do with how I feel personally. It's a mix of things.
I have always been very conscious of time. I think no matter how old I was, for a big part of my life I been feeling I was too old for something, even in my teens. I think it is very common for women to feel that way, because we are somehow told we just have a few years to feel or call ourselves "young". Once you are in your 20s it's like a countdown to do certain things, which is unfair and unreal.
I've come to realize that age doesn't really mean anything to me in terms of doing what I want. I don't want to define my life, my work and make decisions based on a number, because in a way I feel younger now than maybe 6 years ago.
As a teenager I had this urge to be older and sometimes I skipped things merely because they seemed silly or "not mature"at the time. Maybe I'm making up for that, and also I just find girly stuff absolutely amazing. I always loved teen films and I never stopped watching them, and now these films inspire me and give me lots of ideas.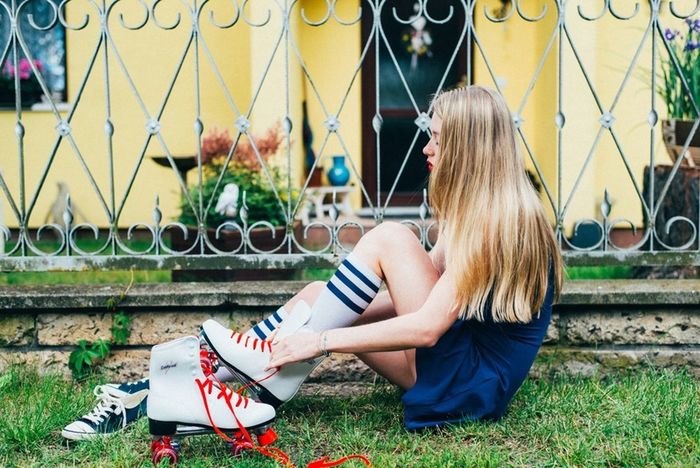 By
Was your focus on this female theme intentional?
It was not intentional, it just happened that way. It makes a lot of sense. As a woman, I feel very connected, interested and inspired by everything that means to be female. I can even say that is through photography and creativity that I can explore and research about women, girlhood, femininity, etc. Words that mean so much to me. Because I feel there is something special and magical in being a girl. And I feel constantly inspired by that.
I like to make portraits of men as well, but I guess it comes easier for me to photograph woman because I have a deeper connection.
You photograph a variety of young women. Are they people you know or do you reach out in other ways?
Sometimes I make portraits of people I know personally, especially at the beginning. Now with the Internet, it is very easy to get in touch with new people, and this gives me an opportunity to do many different things and work with very different people. Not just models, but other creatives as well.
Sometimes the energy is so good working with a team, I could work with them forever. But trying new things is key in the process of learning. And one of the things I love more of what I do is that I get to know a lot of different people and be inspired by them.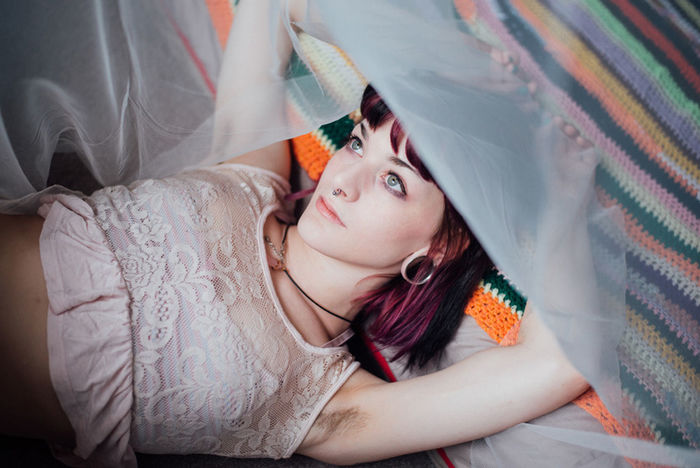 By
Your photos are more than just portraits – you seem to speak in visual symbols and cues that hint at femininity. What can you say on this?
It is a very natural process. I choose things (props, clothes, colors..) based on how they help to tell the story. Sometimes it is more aesthetically, other times the props have a special meaning to me. I don't overthink. I use whatever I can find that makes sense to the story that I have in mind.
How often do you go shooting with a concept in mind? The settings of your photos seem to often play a big part in the image, as props do.
I like to plan things based on something that inspired me. It can be a location, a film, a song, a memory or anything that helps to start imagining a story in my head. I plan everything around this concept keeping my mind open, cause I know the idea is going to evolve in something a bit different. So as much as I plan everything before shooting (props, clothes,etc.) when the time to shoot comes and I'm at the location, I love to improvise with what I have in the moment.
By
We've noticed you also shoot video. May you share one and tell us a little bit about it?
Girls is my first video. It was totally improvised during a photoshoot. I proposed the girls to shoot video. It was all very casual, but I was so happy with the outcome and I had so much fun making it that it made me think like I should keep experimenting with video. [See more of Maite's videos on her website.]
Was video a natural progression for you from photographing?
Absolutely. I had the idea of shooting video for years, but I was feeling rather intimidated by the idea. I always try different ways to express myself and be creative just because I like it. Writing, music, drawing, modeling, etc.
Music videos have always been a huge source of inspiration to me. They're like these creative mini explosions. Now I'm keen to try and learn and see what I can create with video.
Who are three female photographers that you recommend our readers follow?
There are so many I like.
Lydia Trappenberg is very talented, I met her in Berlin, and I was lucky to be photographed by her.
Kalindy Williams, I found out about her recently by her illustrations, and I love her photography as well.
Angie Lopez is also a recent discovery. Lovely pictures.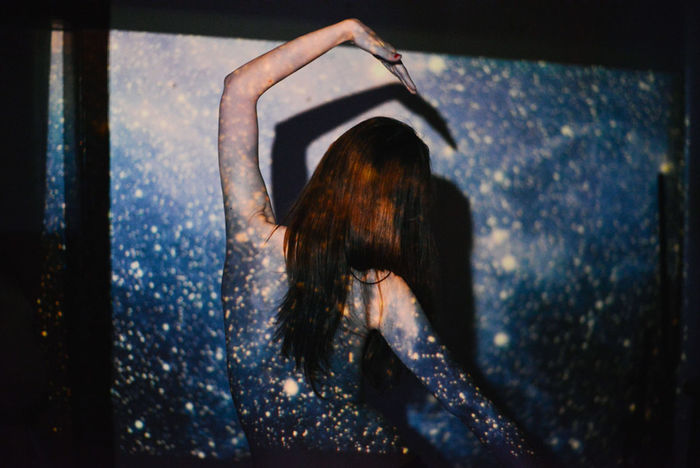 By
Do you think there's a responsibility that comes with portraying women in images?
Yes. As a woman and as a feminist, I feel I have a responsibility not just about the way I make portraits of women, also to be myself and do things the way I feel them. I doubt myself constantly. I guess that's part of doing something creative.
What do you shoot with?
Nikon D800. And I love to shoot film too.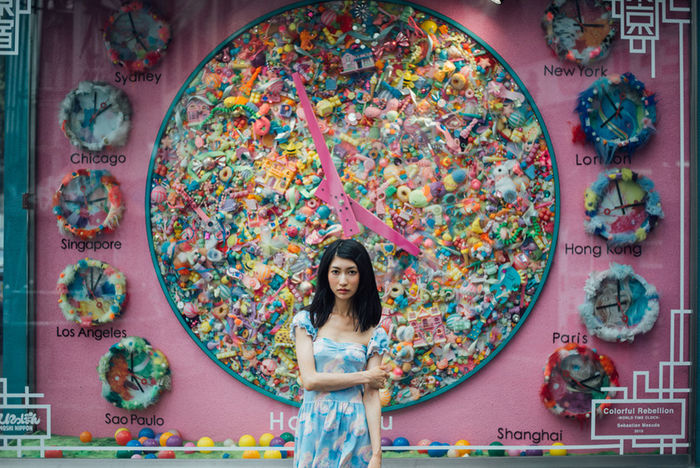 By
Where do you see your path in photography going from here?
I don't necessarily think about that too much. But I know I want to try new things. The idea of getting too comfortable doing always the same thing scares me. I have some projects in mind. I'd like to challenge myself a little by doing something very different.
Thank you, Maite! Follow Maite Pons on EyeEm to see more of her photos, and find more video work and writings at her website.
And don't forget to pick up a copy of EyeEm Magazine Volume III: By Women.