The Way I Shoot: Marcel Naumann
Hi, I'm Marcel Naumann aka the German Guy in Montreal. I came to Montréal in October to spend a year here and travel North America. This is how I shoot panoramas.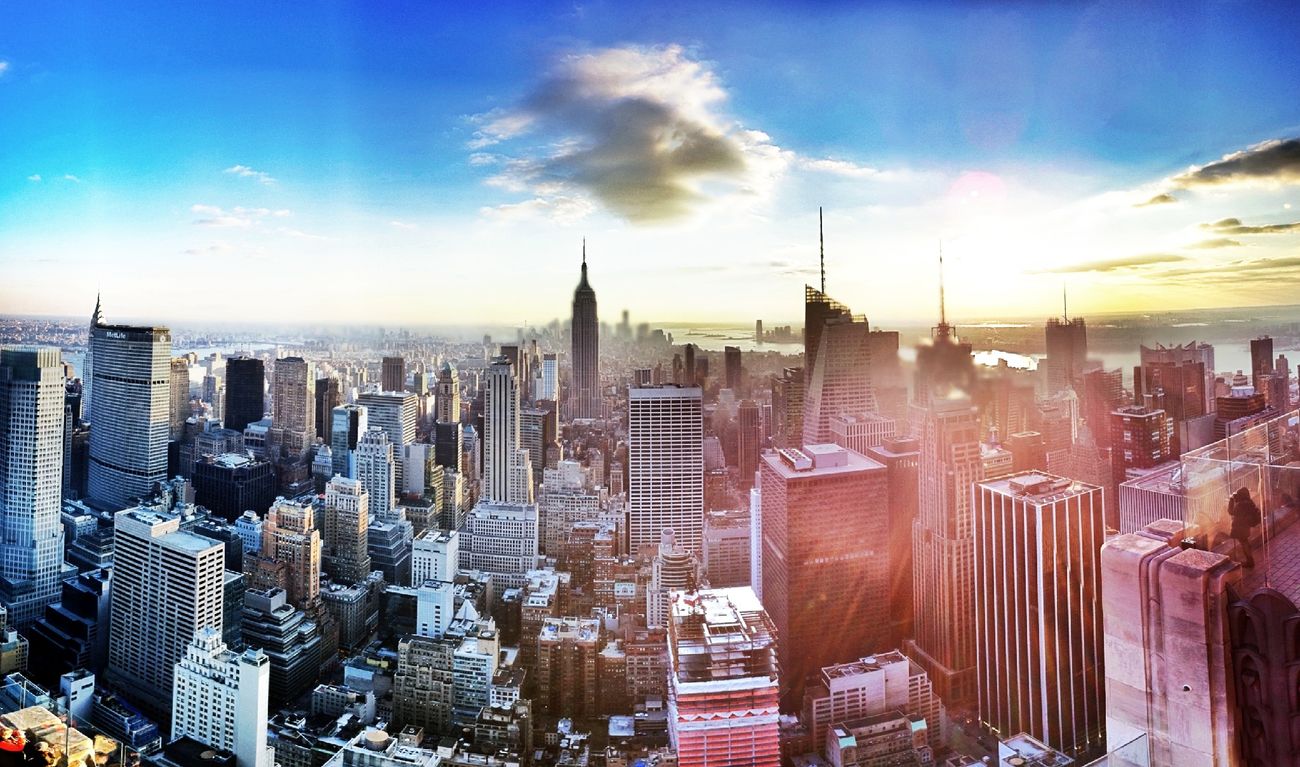 Hi, I'm Marcel Naumann aka theGerman Guy in Montreal. I came to Montréal in October to spend a year here and travel North America. This is how I shoot panoramas.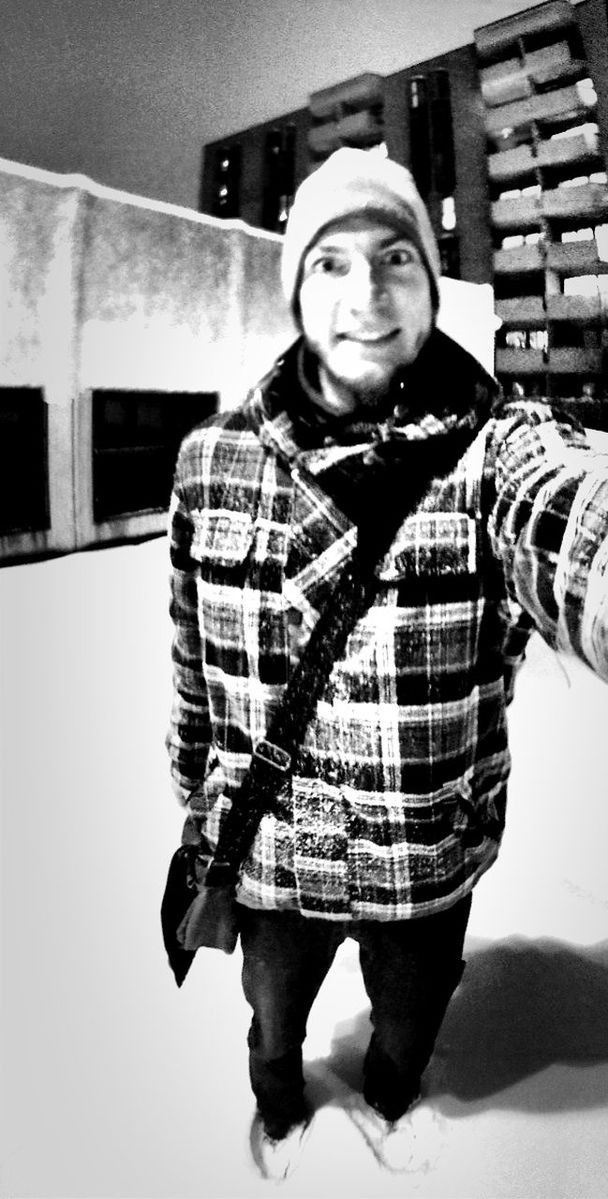 How I started shooting panoramas
I started using the iPhone as a serious photo capturing tool during my time in Montreal, where I got in touch with quite some talented smartphone photographers. When experimenting with different approaches to creating images with the iPhone, I encountered the possibility to take Panoramas, and put it aside again first..
Later, it was the EyeEm contest 'on the road', that put Panoramas back on my mind. I got the idea to capture crowded architecture places in the Montreal's Metro, and edit them in a surreal, color-shifted way. For 2 days I almost lived in the underground, and acquired a workflow that I want to share with you.
So what are panoramas?
Well, a panorama could be every image that you crop to a very wide ratio. But I want to talk about Panoramas that consist of several, sometimes up to 30, single images stitched together by software. You get this fish-eye kind of style, plus a superwide view that the iPhone lens normally doesn't have.This is a screenshot of a raw, unedited image after stitching 23 single photos:
This is how I create my panoramas
There are two apps I use to shoot panoramas:Microsoft Photosynth and Autostitch Panorama.Both have their pros and cons, but in the end I mostly stay with Autostitch Panorama because it has sharper results and lets you create an HDR effect. In the following tutorial I'll show you how you create a panorama with an HDR effect in a few simple steps. Android users: a good panorama app for Android is Photaf Panorama.
Now let's dive into Autostitch Panorama!After launching the app, you see this screen:
In 'My Panoramas' you can access previously taken panoramas, and apply new settings to them. But we want to take a new panorama, so hit the 'Shoot Panorama' button on top.The shutter button lets you take one picture, let's start at the very left. Then tilt rightwards, see that I didn't move further than 50% – the corner of the laptop was at the right corner in image 1 and is now in the image center. Take photo number 2.
Important: always make sure to onlyTILT but not SHIFT or MOVE the camera.
Because the white keyboard lost details in the 2nd image, I take the same image again, with a darker exposure. Tap to change exposure settings.
The above screenshot shows image number 4. The exposure is fine for the MacBooks keyboard but not at all for the darker background, so tap and take the same photo again with brighter exposure.
After taking the last picture, hit 'Stitch'. The iPhone prepares the single images, aligns them properly & renders them (may take several minutes).
Here you see the result. Nice panorama!
But we're still not done. The second button on the bottom left let's us crop the image to get a nice framing. The default 'auto' setting usually does a good job, so go with it.
Now hit crop and then save the final image.Congratulations!
Pro tip: a 1001 moments in one image
The difference from a stitched panorama to taking one single photo is that you can never capture only one moment. But hey, this can be an advantage! Look at the following two images.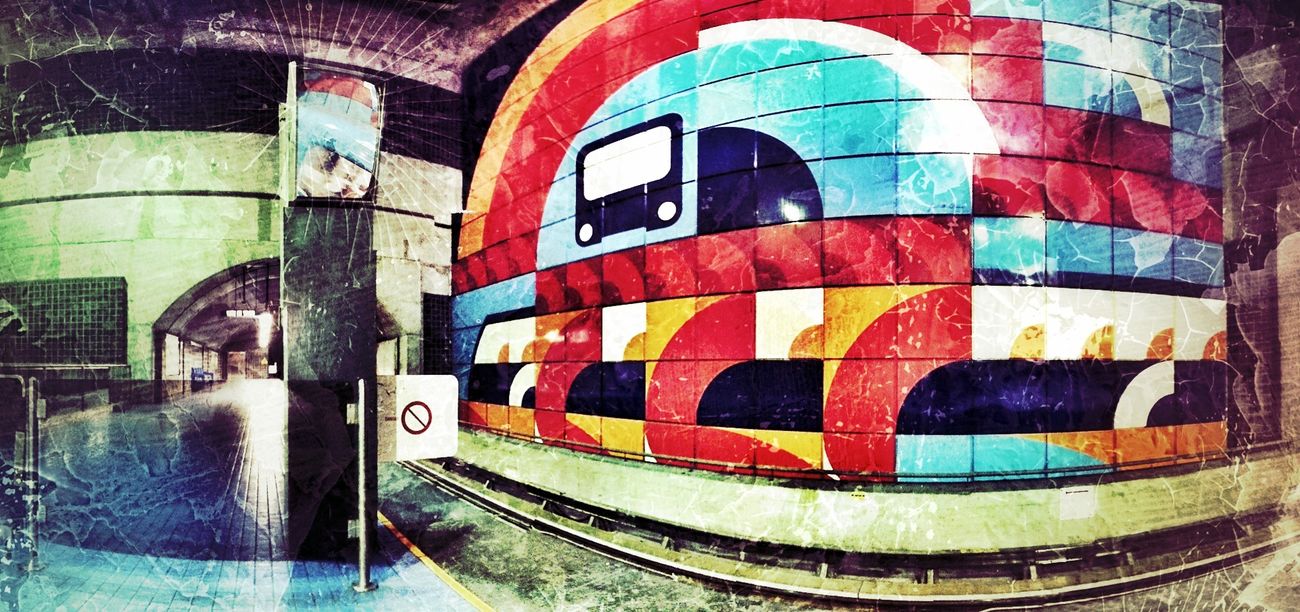 on the road in Montréal by MARCELNAUMANN on EyeEm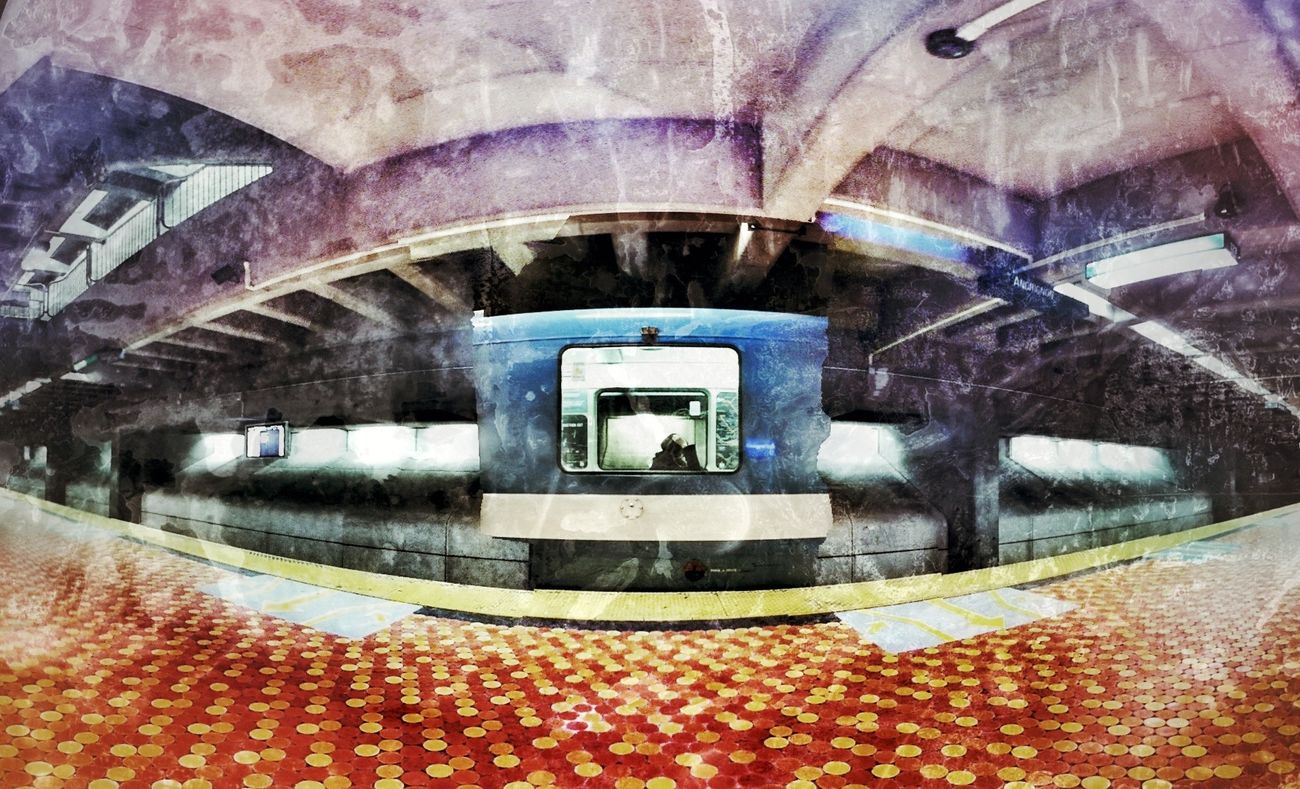 on the road at Station Lionel-Groulx by MARCELNAUMANN on EyeEm
See the difference? There's half a train on the otherwise empty train station. To achieve this effect you have to start taking the panorama with a photo of a metro train in the mirror. You then wait for the train to depart (remember to hold your camera still) and capture the scene without the train. Make sure to not capture the empty mirror again, because the stitching software might build the empty mirror photo into the final image.
Once you get more skilled with your favourite app, this feature can consume your whole creativity. Here I waited 8 minutes for the second metro (upstairs) to come into the picture before finishing the panorama: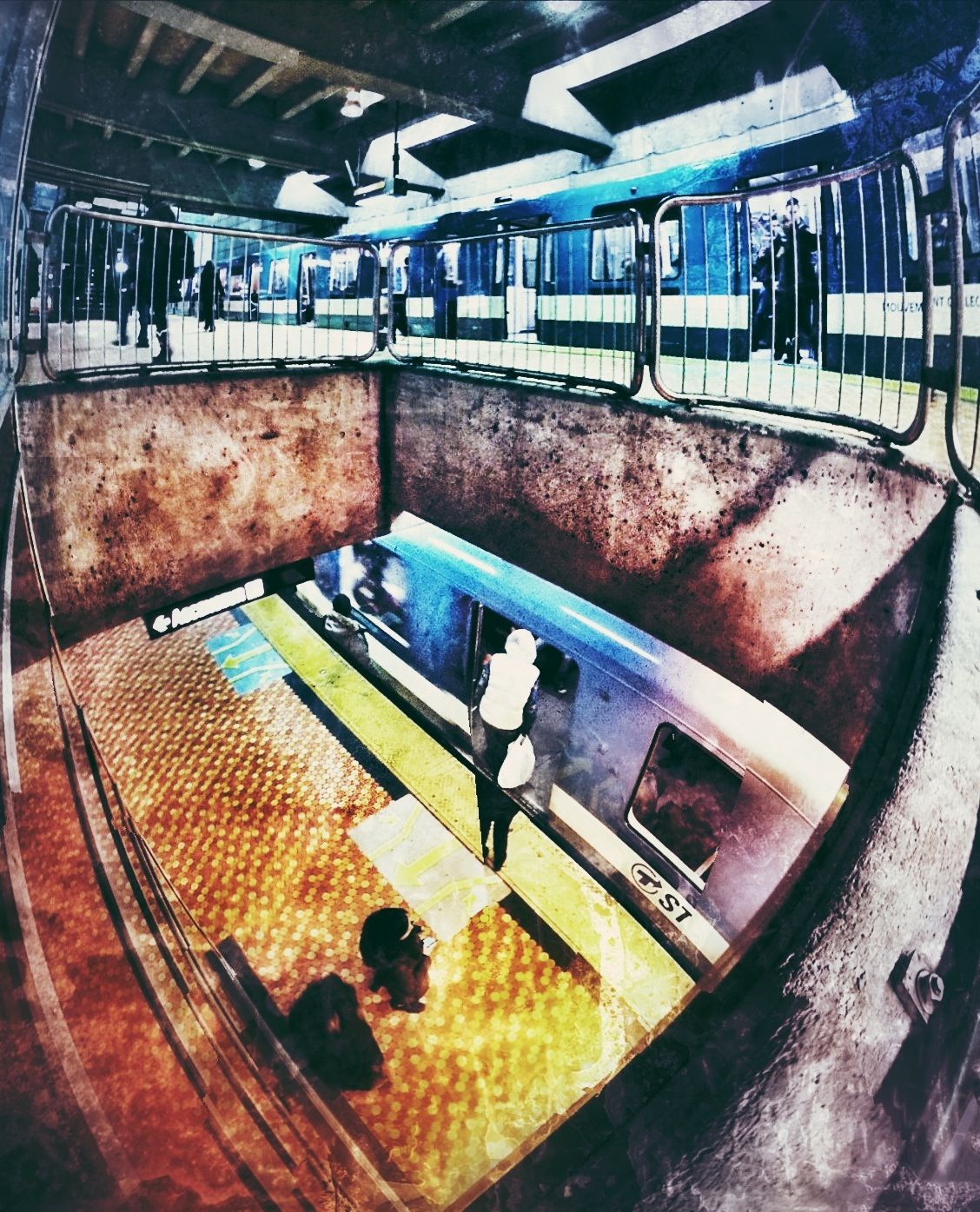 on the road in Montréal by MARCELNAUMANN on EyeEm
Though this affords to stand some weird glances of passers-by who think you'd shoot a pretty boring film, it's totally worth it.
Now let's go out and take panoramastogether! If you want to find out more about my iPhone panoramas go towww.marcelnaumann.comand visit myblogfor further iPhoneography tips!