The Way I Shoot: Alive in NYC
Hi, my name is Renzo aka Alive in NYC. I'm originally from Peru and my playground of choice is New York. This is how I shoot.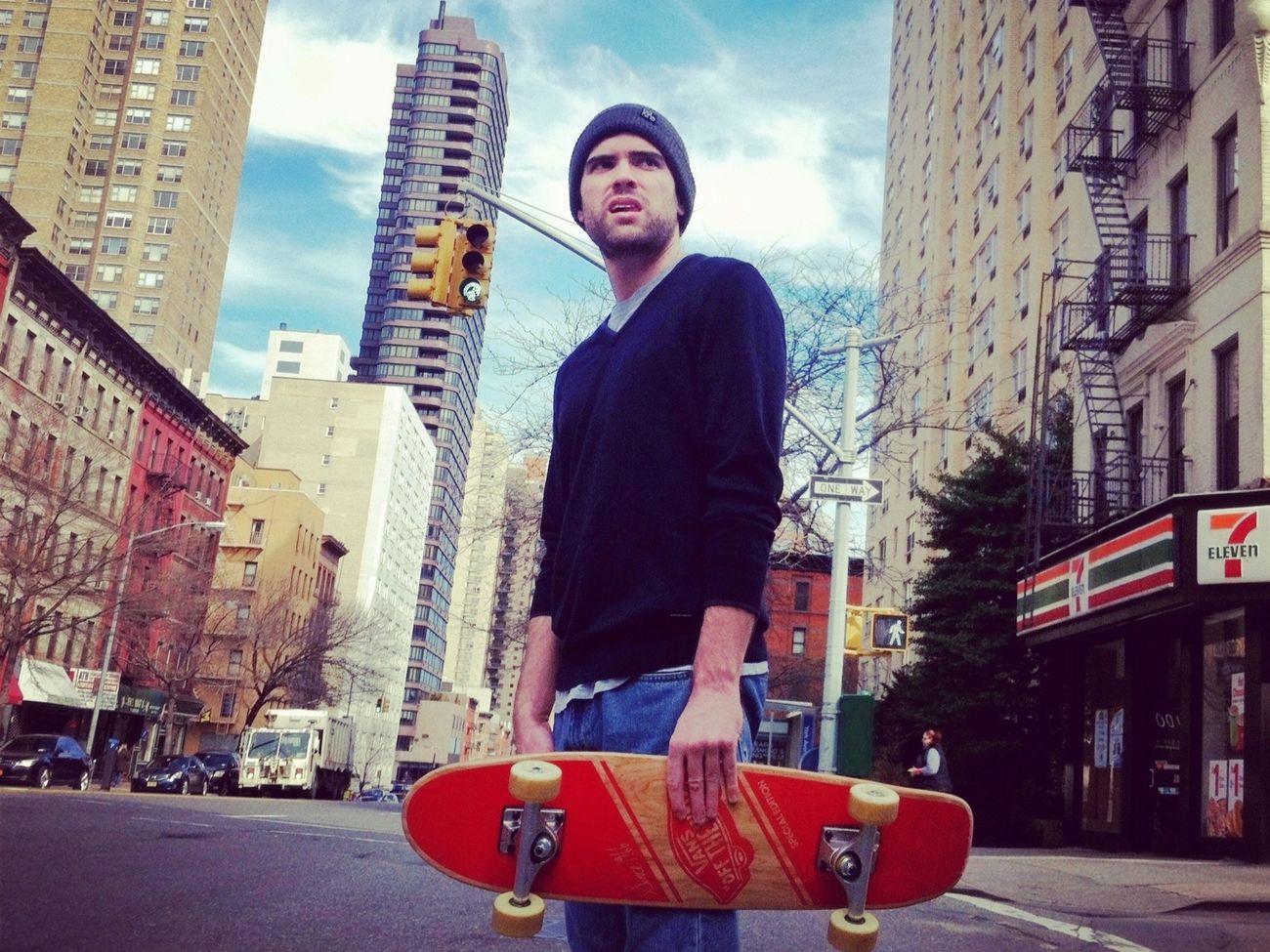 Hanging out by Alive in NYC on EyeEm
Hi, my name is Renzo aka Alive in NYC. I'm originally from Peru and my playground of choice is New York.
How I take pictures
I approach the subjects trying not to affect what they are doing at that specific moment. The way I take a photo depends on where I'm physically in relation to who I wish to photograph. Sometimes I would snap from my chest, my waist, even my feet as I pretend to be tying my shoes.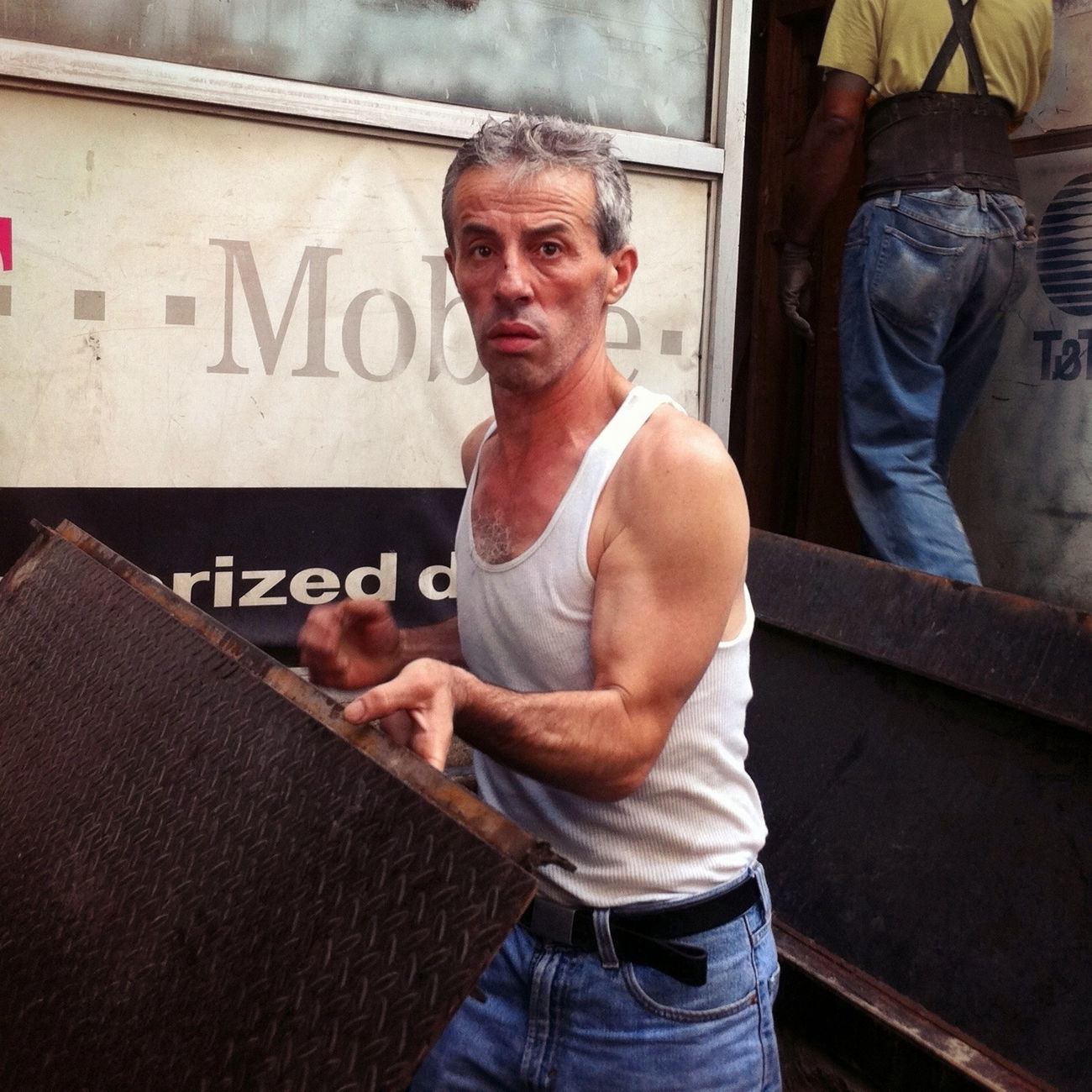 "The early hours of an opera singer" by Alive in NYC on EyeEm
How I select my images
I would take about 30 to 50 images on a photowalk, from those it is always hard to select which ones to share, which to keep for later projects, which to rethink and to look for the same composition the following day. I think I select each image based on my current state of mind. While walking the streets of NY, my attention is always drawn to something I'm attracted to, be it an elderly couple holding hands as the crowds of 5th ave cruise through them, a melancholic woman not crossing the street because she is in a different world all together or a kid being protected from the wind by the legs of his father.
How I edit images
I believe everything is a learning process. Knowing the shortcoming of mobile photography we get to adjust to them. Knowing that we need to be positioned still or look for a natural light to shine through our subjects helps us in the editing process. I would use number of apps but mainly these three: Camera+, FilterStorm, Snapseed. The post processing of each image depends on what I intend to transmit with each of them. I think the hardest decision it when an image is meant for black and white or color.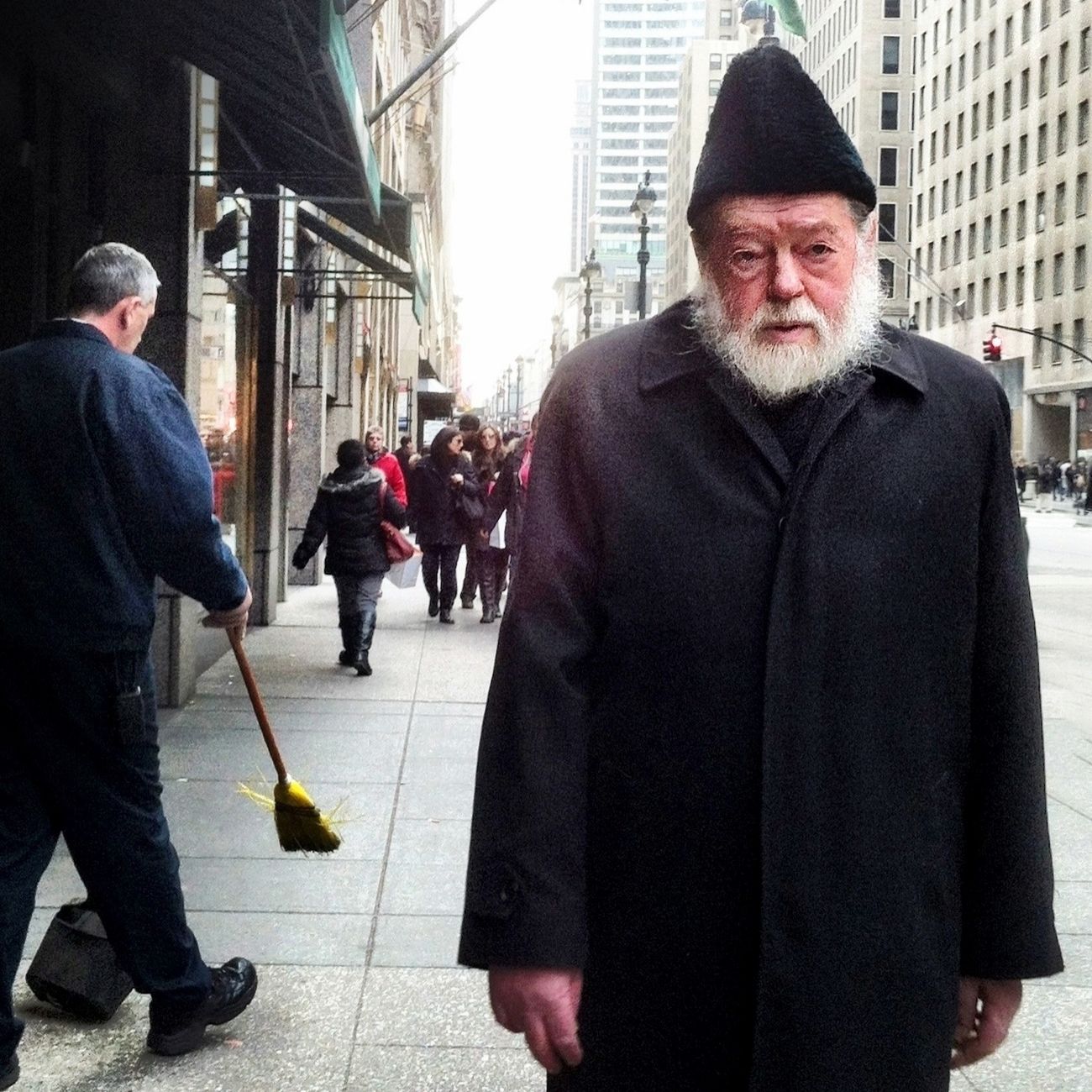 Hanging out by Alive in NYC on EyeEm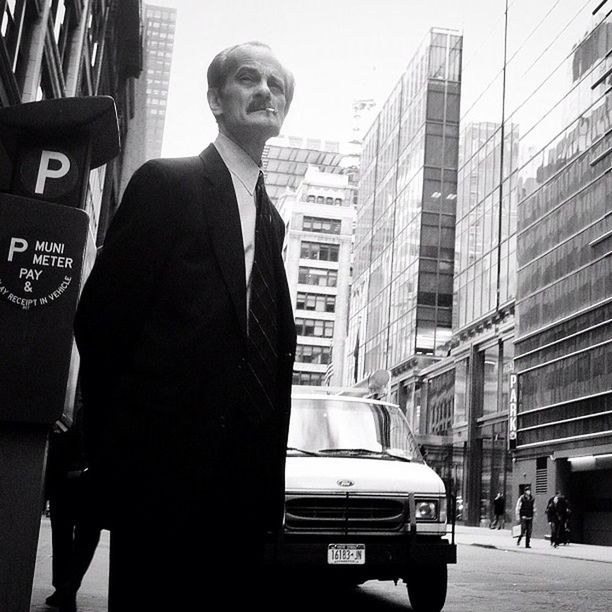 by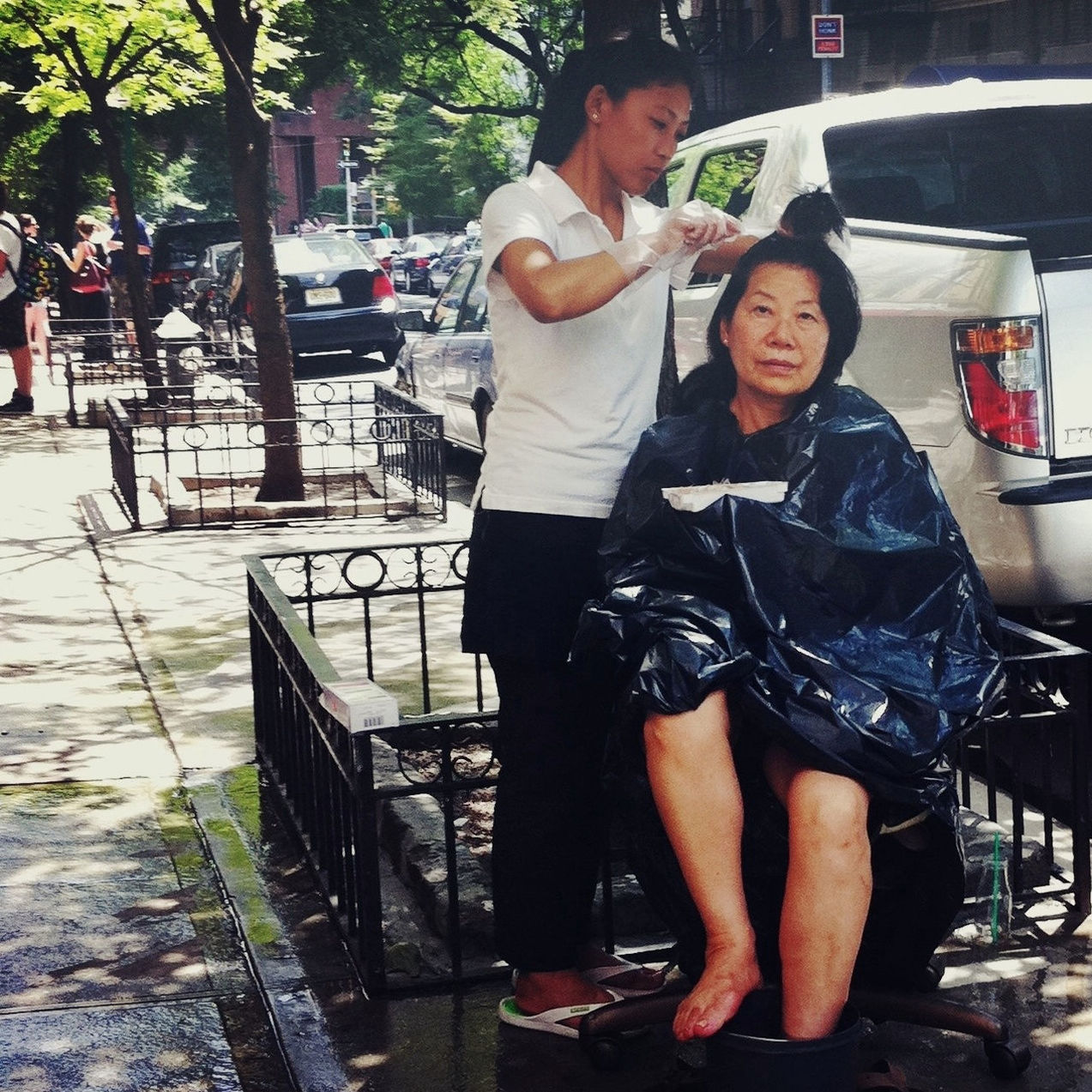 "Pampering under the Sun" by Alive in NYC on EyeEm
How I "see" an image
I try to anticipate what will happen in front of me, as in a chess game it helps to think ahead and know what the other pieces of the board will do. Sometimes people do react different than expected because a third or fourth element just showed up in the frame which could block my view of everything, but sometimes that additional element is a woman bursting a contagious laugh which makes everything else and everyone around react to it. And getting that one image of multiple feelings is a personal high.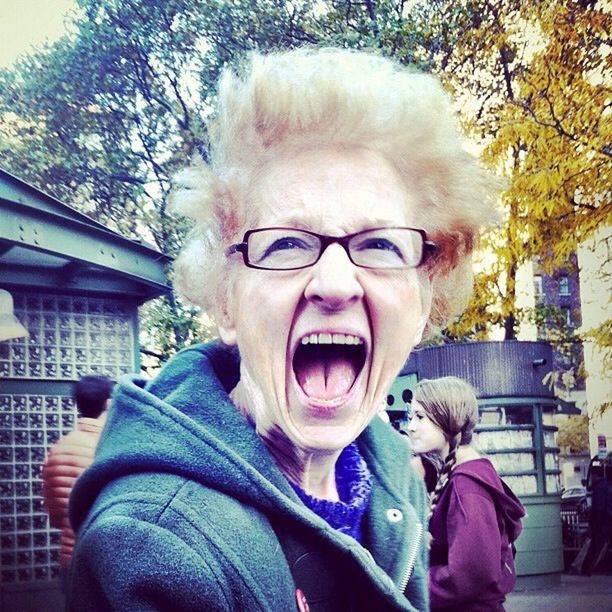 street photography in New York by Alive in NYC on EyeEm
When I shoot
I, like most mobile photographers, snap during my commuting time. Also I intentionally go out during my lunch time to shoot around the street and take advantage of the great natural light in the middle of the day. Besides that, if I see something that might happen in front of me, I try to pull the phone out as quickly as possible and launch the default camera to snap as quick as possible. It does make me feel sometimes as if I were in a western movie having to take out my weapon quicker than the person in front of me before they can tell what I'm trying to do.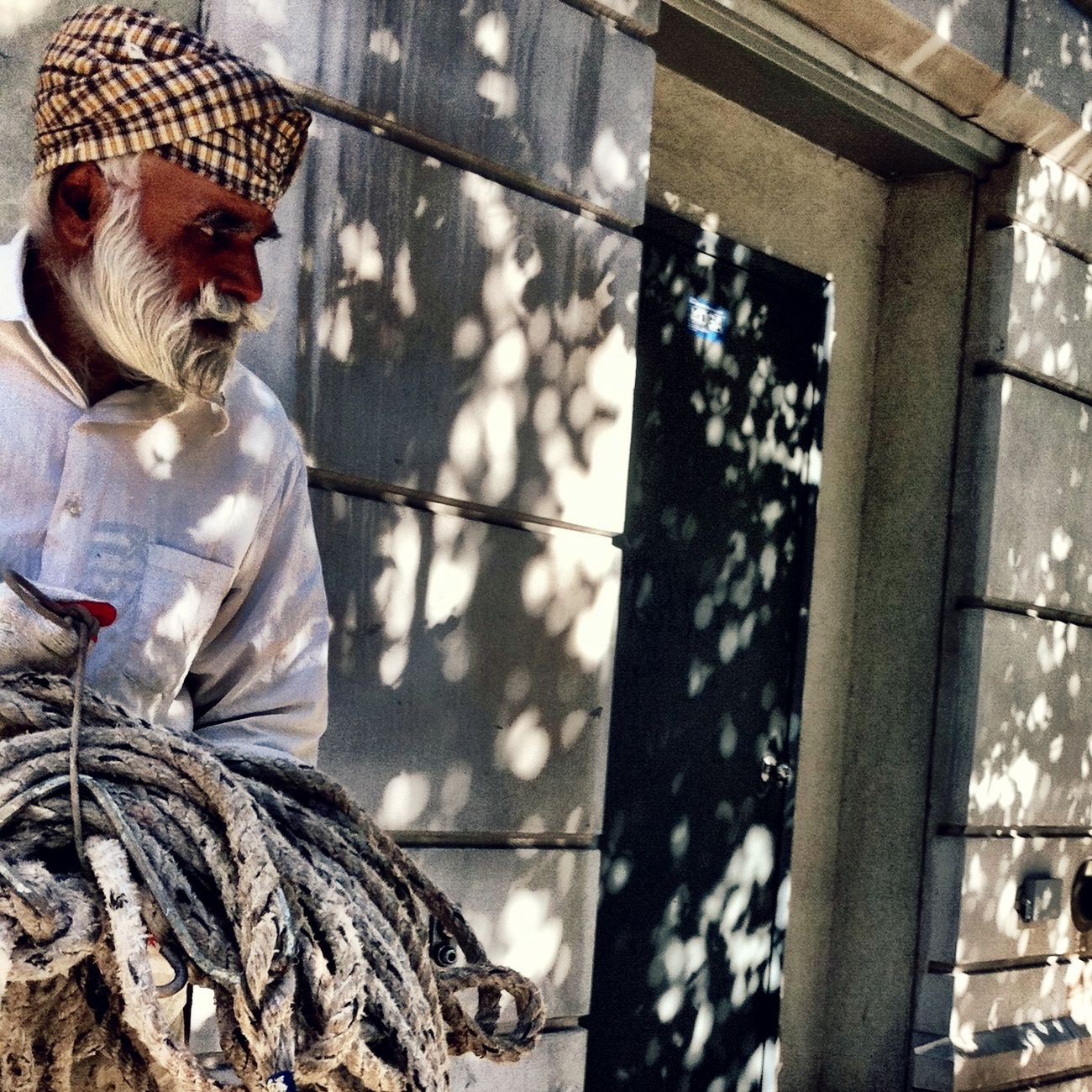 The urban sailor by Alive in NYC on EyeEm
Bewildering encounters while taking pictures
New York can never stop to amaze me. This one time I was trying to capture college students playing with a ball in the middle of UnionSqr, I was trying to capture their loose attitude in the middle of the day. Then a guy with a horse head showed up out of no where and started to play with them.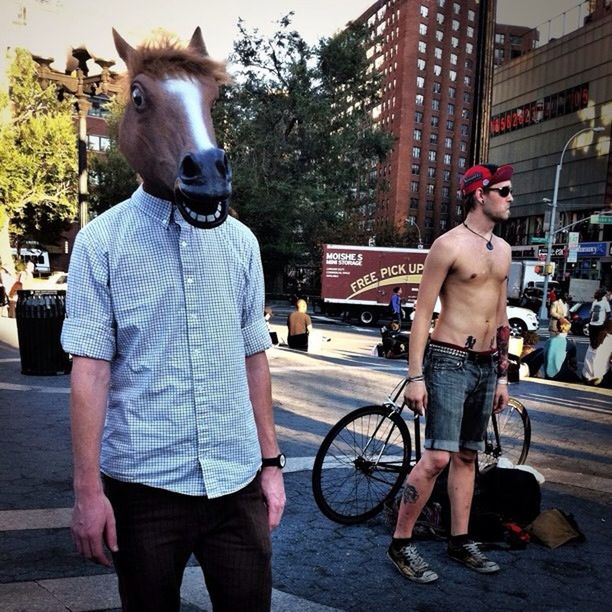 street photography in New York by Alive in NYC on EyeEm
How I got into shooting with my mobile
I was always wowed by things I would see in the street. At some point I was hoping for a new invention to come, for me to be able to blink a couple of times and capture that image in my brain to later also see it in a screen. I'm still waiting for that invention to come around. In the meantime I saw photos being taken with mobile cameras and just went out to test it out.
I was able to snap a couple of photos without others being able to tell.. but I had snapped only their shoes or just their heads.. without any meaning nor capturing their surroundings to complement their face expression. Nowadays I keep on missing some shots.. but then some days I snap a great moment which I'm eager to share with the rest.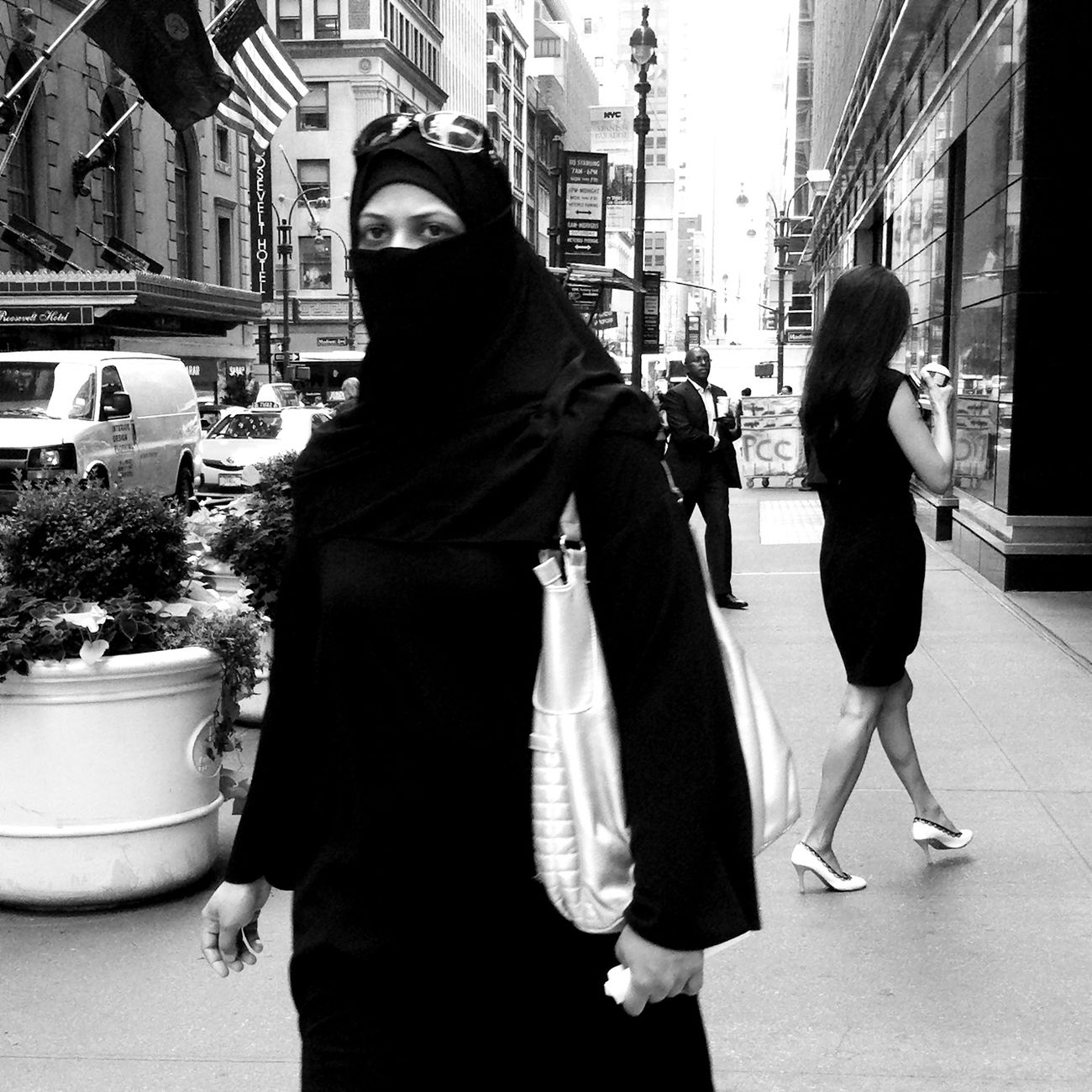 The stylish hijab by Alive in NYC on EyeEm
My inspiration
I think I get inspired by the things that surround me, anything to which I can relate while walking the streets or something that will complement my state of mind at that specific moment. I do also get inspired by the great work of others which drives me to push myself even further every single time.
Current projects
I'm currently working on "I live New York" which is a project about capturing people within their own elements in their own environment. Documenting their morning daily routine based on the way they are feeling at that moment, or capturing what they are going through in life without my presence affecting upon their current feelings.
Another new project is called "24 Hours in My City". It's a collaboration project where I will be photographing every hour of the NYC Live during March 24th. This is done with a fellow street photographer in LA.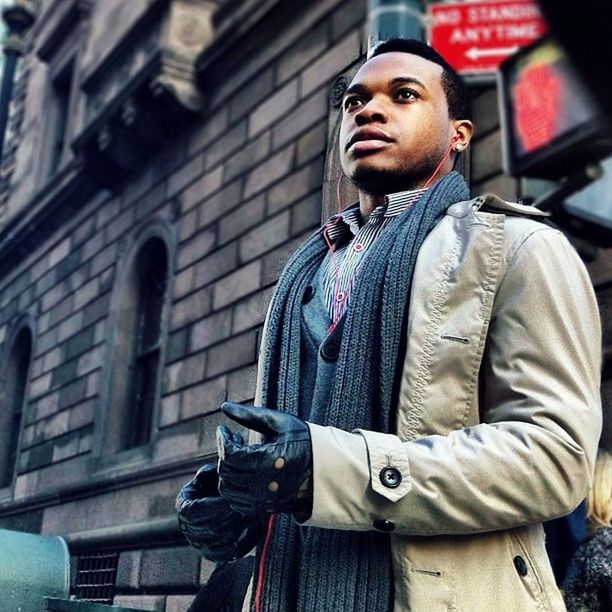 by
If you would be interested to meet or participate in one of my projects please do send me a line ataliveinnyc@gmail.com.More of my work can be found here: www.aliveinnyc.com
Thank you, Renzo!