The New EyeEm Beta Web Experience
Built just for you, the photographer
We're happy to share a brand new EyeEm beta web experience with you today. We've rebuilt it from the ground up to be super fast and inviting for fans of photography from all over the world. Our focus was to highlight your work, and make it easier for new visitors to discover and follow you on EyeEm.
With the brand new design, we highlight you and your work on your profile page. You'll notice the new photo grid, which shows your images in a larger size, uncropped. Your cover photo from our latest iOS and Android updates will also show up on your profile and becomes a big part of the experience.
We want you to be proud of your new profile and share it with your friends, family and followers.
We've also introduced a new photo view with even more focus on your images. When viewing a photo there are two main things that we've highlighted: The photo itself, where everything is out of the way so that your work always looks beautiful. The second piece that we want to showcase is the photographer. You can even follow the photographer right from the photo view if you enjoy their work.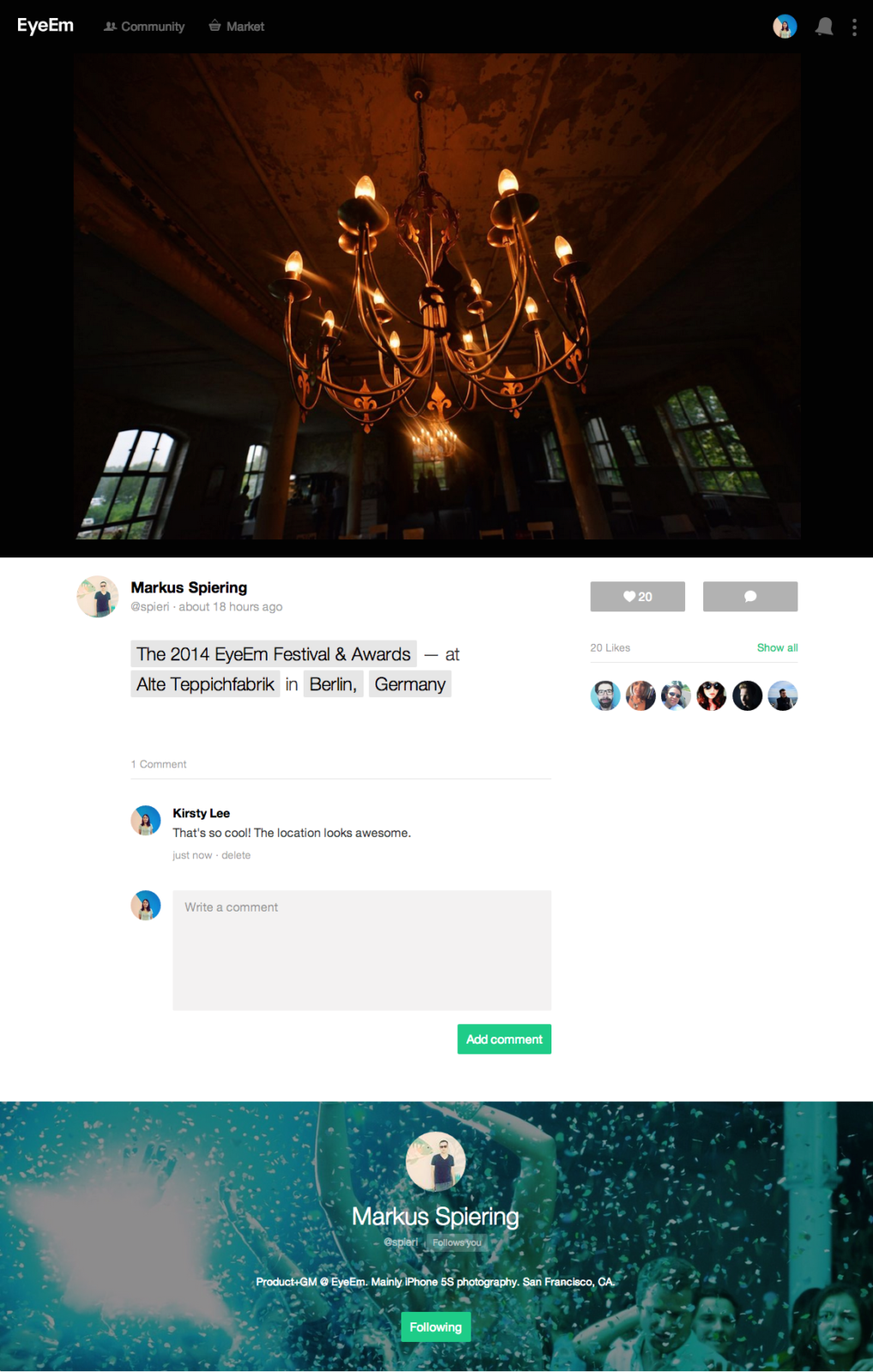 Since the web isn't just about desktop or laptop, we have brand new views for mobile web as well. For example, if someone taps on a link to check out your profile, they'll see a shiny page optimized for smartphones and tablets. If they already have the EyeEm app for iOS or Android they can easily jump right over.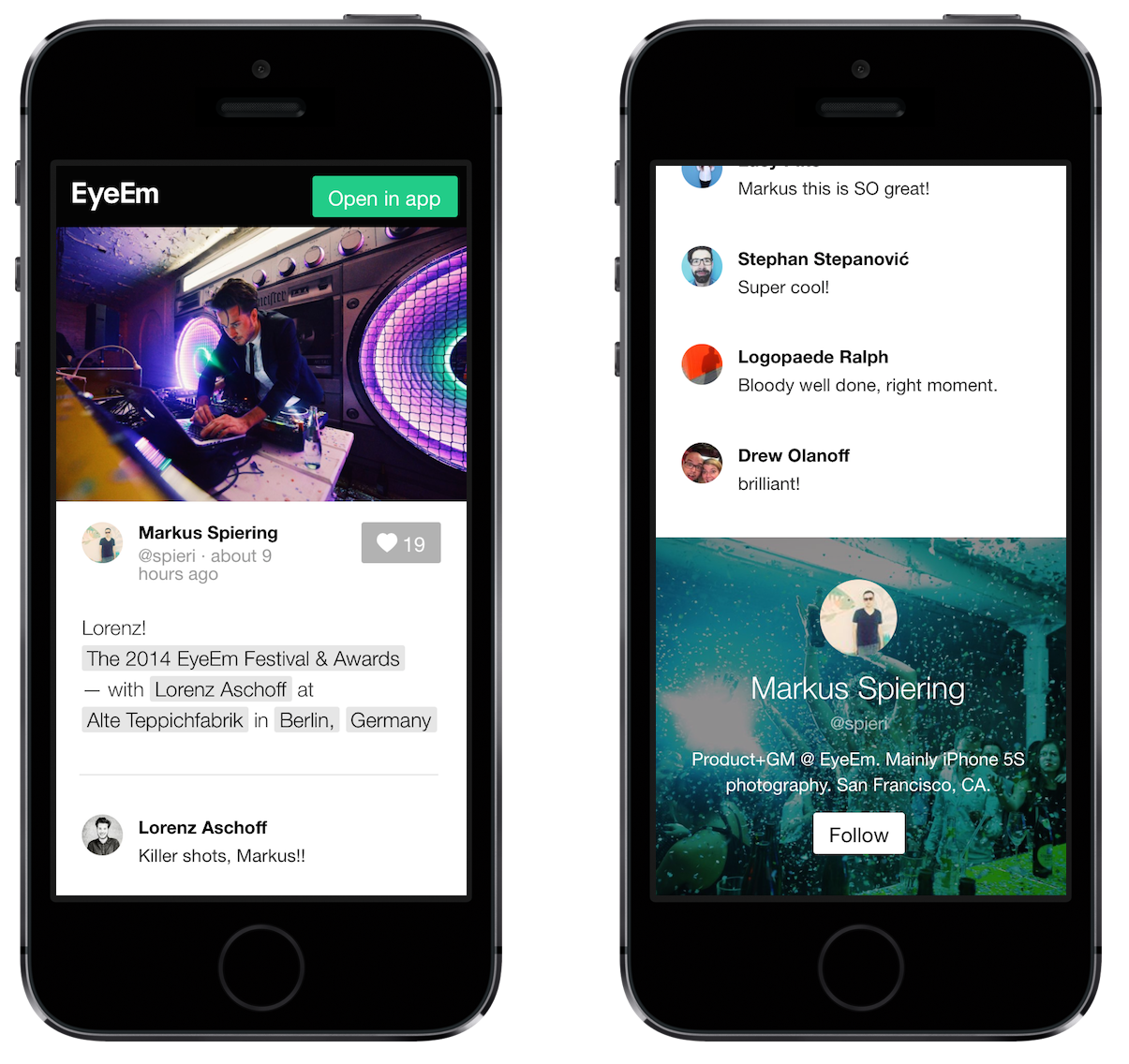 Since this new experience is in beta, we need all of your feedback to help make it even better. Simply let us know your thoughts and suggestions by filling out this handy form.
We're really excited to hear what you think! We're always online @EyeEm on Twitter, on Facebook or by email.