The Female Gaze: Women By Men
9 photographers capture & celebrate the women who've most impacted their lives.
This post is part of theEyeEmVol III Supplement, a special series celebrating the theme "By Women"with original photo stories about women in front of and behind the camera and the issues they encounter on their journeys. Find out more about the issue here or get your copy now. Use the promo code EYEEMBLOG*for $5 off your purchase.*
For the new volume of EyeEm Magazine, one of our favourite features saw 6 talented female photographers capturing the men in their lives. From boyfriends to granddads, the results – and the sweet stories – were stunning. So we thought we'd reverse the experiment. We asked men who had submitted their profiles for consideration in future issuesto follow thesame brief. Here's what we got: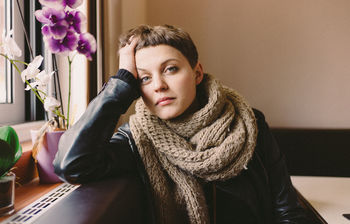 By
Pauline, 19. "I met Pauline two years ago on Tinder. We hadn't talked much, but I still had an interest in her. We talked from time to time and I knew I wanted to photograph her. Earlier this year, we were able to connect. She got into my car, and we drove to the snowy forest. I was living with my parents at the time, and my mother lent me 20 euros – 10 to refuel and the rest to give her back. Pauline invited me afterwards for a coffee. I ended up using that money to pay for our hot chocolate. It was the best I have invested in a long time."
– Dennis Ritter is a photographer from Bremen, Germany. He likes his photography to be spontaneous and natural, and is always looking for his next adventure.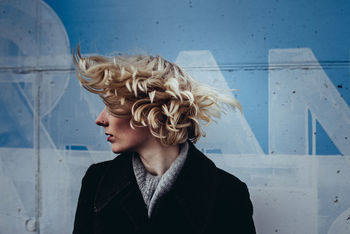 By
Runa, 20. "She used to live in the same city as I did, Freiburg. We were both into photography,, but while I was studying medicine Runa focused on her career as a photographer and moved to Berlin while I ended up working as a doctor in Hamburg. We never quite managed to meet back home. We were both invited to a little meetup at the end of last year, but unfortunately Runa got sick and had to leave before we even had the chance to say hello. Some weeks later, she took a bus to Hamburg so that we could finally meet and talk. We were walking through Hamburg, talking pictures in the freezing cold. So although I wanted to take pictures of her years ago, it took quite awhile and a place far away from both our homes to make it happen."
– Jonas Hafner works as a radiologist in Hamburg with a passion for photography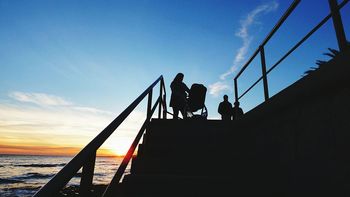 By
Susana, 40. "Once upon a time, in 2005, a great woman was presented to me at a friend's dinner. She was strong, determined, friendly, with a great personality – I was hooked! We have two beautiful children together, including a baby girl. Now there are two women in my life!"
– Pedro Venancio is a photographer from Lisbon, Portugal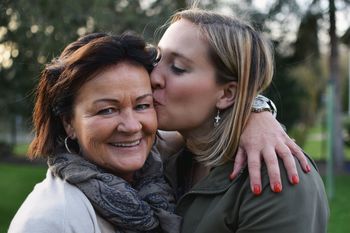 By
Katharina & Gabi. "On the left side is my little sister, Katharina, 27, and next to her is my beloved mother Gabi, 56. These are two very important women in my life. We see each other almost every day and support each other as much as we can."
– Oliver Vorspohl is from Dortmund, Germany, and photographers "nearly everything and everyone"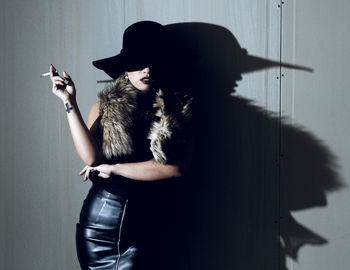 By
Dana, 30. "I met Dana at a fun photoshoot. She is a strong and kind-hearted woman, always straight to the point and honest. With her amazing talent as a model, we had numerous collaborations and have become a good buddies. She pushes me to create more fantastic shots and gives me more ideas. She's a friend, a nurse, a model and one of the coolest women I know."
– James Lumibao is a street photographer based in Kuwait
By
Vanessa, 23. "Vanessa and I went to college together, but never said a single word to each other until a few years after we both graduated. Neither of us can figure out why we never spoke. We certainly had enough mutual friends. Yet, we did not connect with each other until just under a year ago. You know what they say about timing, right? How it's…"everything." Well, I have to say, I'm a believer. Vanessa came into my life at just the time when I was lacking something so essential to living a happy existence: balance. I'm a planner. I'm hyper-structured and like things to be a certain way. Without even knowing it, Vanessa has reminded me that, sometimes, it's totally okay to not have a plan…that it's okay to ride the tides of life and have faith. In less than a year, this friend of mine has helped me to remember something that I (and probably you) have heard more times than can be counted: that everything in life that is meant to be, will be, when time is right. What's my proof? She is. I took this photograph of her on a New York City rooftop one cool Sunday afternoon as the sun was setting. It's a reminder for me that people like her exist."
– Jordan is a self-taught photographer from New York City, who is in a very committed relationship with his camera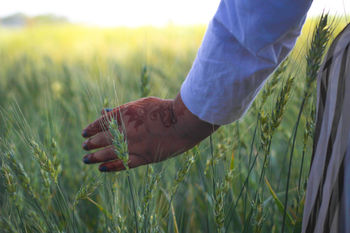 By
Aashvi, 6. "I refuse to let her down. During dark night of Friday, we dream about what we'll do on the weekend. She is always ready with her ideas and poses for my camera clicks. She is the reason I get up early in the morning: Go for long drive, find new places, meet new people and capture all such wonderful memories. Sometime she is with her point-and-shoot camera to copy me. She motivates me to take better care of my photography passion. I love to capture her freedom to play with the waves, running in the field, climbing the hill. She likes to see all photos the next day on my laptop to decide which is the best to frame."
– Tarang Jagannath Vyas is a photographer from Botād, India
By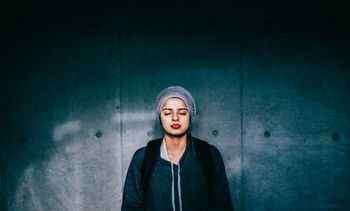 By
Aliza (top), 15, & Dua (bottom), 18. "These are my little sisters & if you notice I have been shooting them for a while now & also they are the only two people I mostly go out to shoot with cause as I'm living in the country side of Japan so its very rare to find people to model for me so they understands this thing & they never say no whenever I ask them for a photoshoot. & Oh yes the best thing is they actually motivates me to spend more of my time in portraits & both of them are pretty cooperative at work."
– Mubariz Khan currently resides in Tokushima, Japan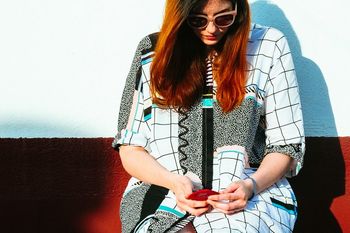 By
Llui, 30. "Although we've known each other since primary school, we didn't become friends until we met in Berlin three years ago. Now, back in our wicked little town, we wander the streets trying to take some fancy photos in front of boutiques. She has a lot of patience with me."
– J. Argento Raset is a culture reporter from Spain who loves irony in photographs
Want to be part of the next EyeEm Magazine? Submit your profiles with a short description about yourself by emailing magazine [at] eyeem [dot] com. Get a copy of Vol III here.