Show Us What Your "Tonight is" & Win ASOS Vouchers Worth Up To € 500
ASOS.de are giving you 80 Todays. Yes that's right. Your one stop fashion destination gives you 80 chances to show the world what your Today is. And that means 80 chances to win!
ASOS.de, your daily fashion destination, wants to see what your night looks like. What do you wear? How do you feel? How do you party? Submit your photos to get featured on ASOS' Facebook page and have the chance to win ASOS gift vouchers worth up to €500!
Your mission: What are you up to tonight? Whether you are out for a drink, cooking at home or on the move somewhere, capture the mood, looks and people that define your night and add them to the album Tonight is.
Your reward:Every week ASOS will pick their favorite photos and feature them on their Facebook page. On December 18, 2013, the 25 photos with the most likes will be featured in a gallery on ASOS' Facebook page, plus the most liked photo will win the grand prize of an ASOS gift voucher worth €500!
The second most liked photo will receive a voucher of €300, and the third a voucher of €200 with seven runners up getting €50 each to spend on clothes, shoes and accessories at ASOS.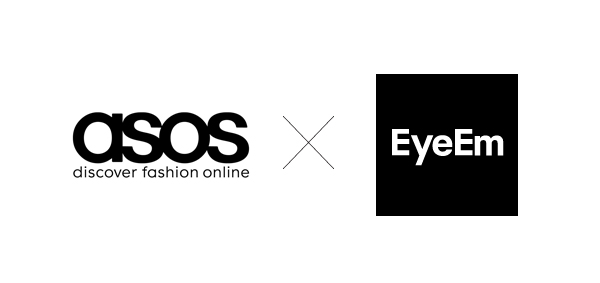 Deadline: December 18, 2013
How to take part: All you need to do is take a photo and tag it with Tonight is Your photo will then be automatically added to the mission album.
If you want to add a photo you've already uploaded, you can do so via the "Edit Tags" menu. Just go to your profile, view the photo and select "Edit Tags". From there you can add the tag "Tonight is".
What are you waiting for? Show us what your "Tonight is" looking like.
Disclaimer: Please make sure that your models agree to have their image published. By submitting to this mission you affirm that you're the copyright holder of your image and agree that you've got the rights for the image to be published on the Facebook page of ASOS. You do remain the sole copyright holder of your image of course. Additionally, it is not possible to have more than one image per photographer in the top 25.
Dancing party Cool crowd halloweenparty by FENIX on EyeEm
fruits healthy wealthy Love by Aleksandra on EyeEm
shootermag enjoying life portrait the minimals (less edit juxt photography) by RobinLDN on EyeEm