Shooting the Streets of New York City with Shel Serkin
When talking about the decisive moment in street photography, Shel Serkin has definitely a thing or two to say.
"Don't put your phone away – have it ready to go at all times – and most certainly do not use it to make or answer calls."
When talking about the decisive moment, Shel Serkin has definitely a thing or two to say. After getting his first iPhone 3G, the NYC-based filmmaker and photographer was immediately taken by the phone's point-and-shoot possibilities. Capturing the city's moments and characters ever since, we've asked Shel a few questions to get to know his secrets.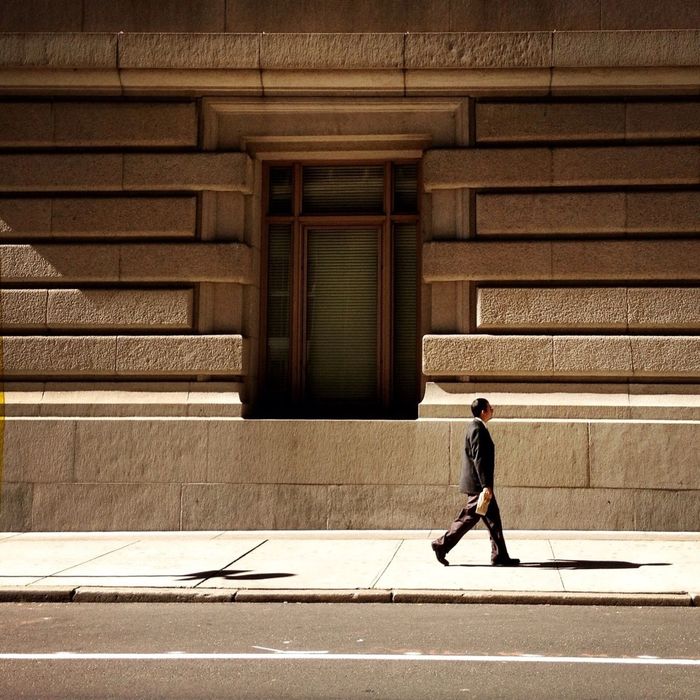 Hi Shel! Please tell us a little bit about yourself and your life in New York City.
I am originally from Canada. I live in Brooklyn, NY with my wife and our two children. I came to New York to study at Columbia University, where I earned my MFA in Film. I work at a non-profit Adult and Family Education agency.
I started to engage with street photography almost immediately after getting my first iPhone, a 3G. It felt like such a natural thing to do. The iPhone is the perfect tool for me to pursue NYC moments and characters.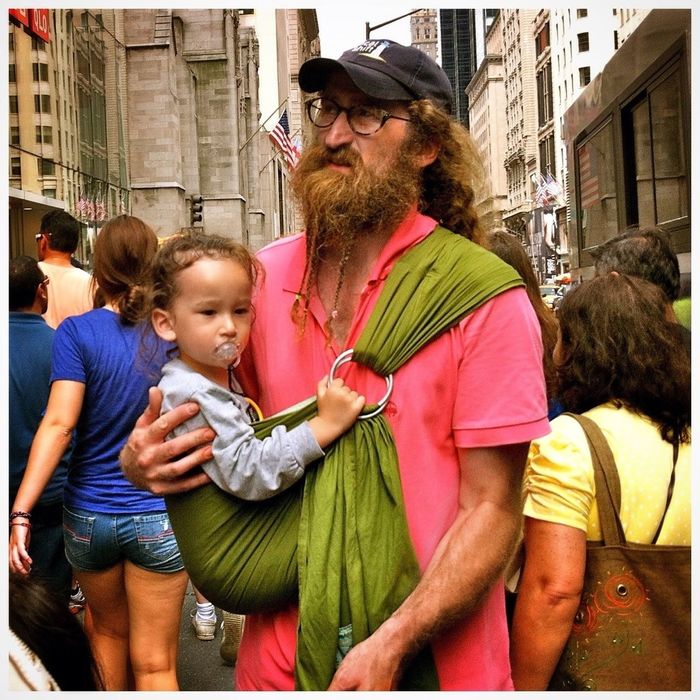 You mostly cover NYC on the streets. When and where do you shoot?
I shoot as I go about my regular day – my subway commute to and from work, a brief lunch outing, before or after a meeting in Manhattan. I do my best to produce an image or two a day.
I work in a Brooklyn neighborhood called Sunset Park, which is an incredibly diverse community.I'm always surprised with the unique characters that populate its streets. I shoot a lot on the subway because it stops people's motion allowing me many opportunities to shoot candid portraits.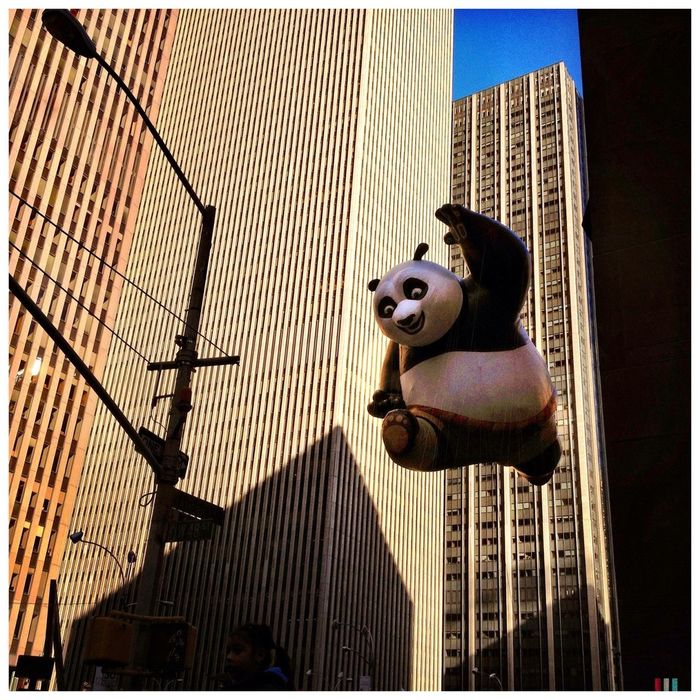 If you could roam the streets of NYC with anyone you wish, dead or alive, who would it be?
Weegee, no question! I totally fall for the persona he constructed I love his work, and would love to tag along on one of his nights of shooting. Really, though, I love to roam alone and indulge in endless shooting.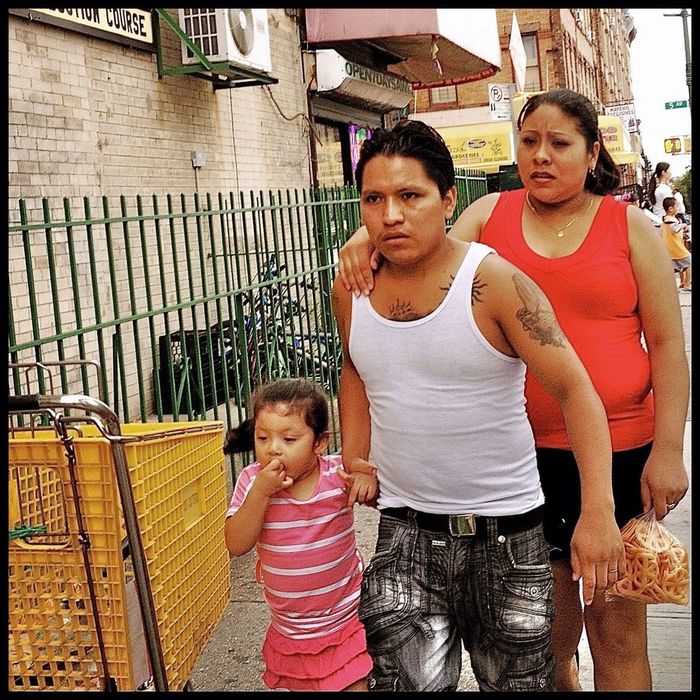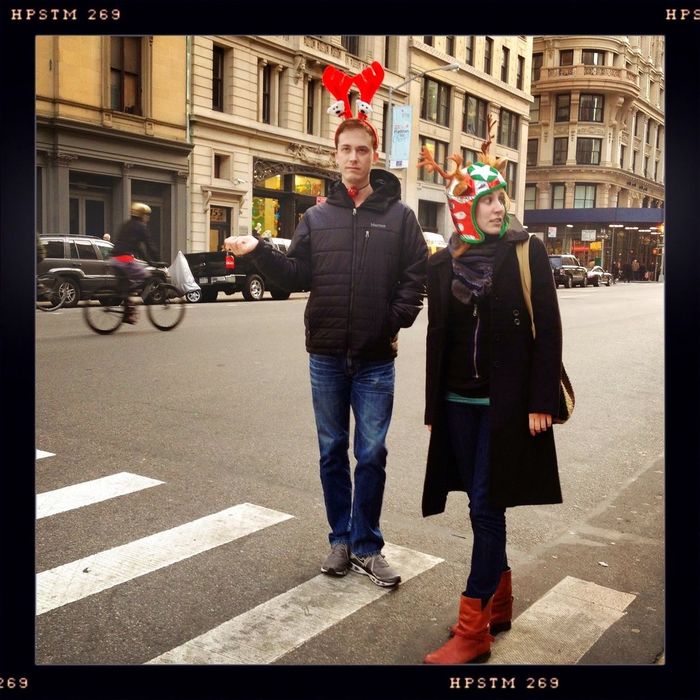 Looking at your photo stream we see that you've been on EyeEm from very early on. We see that you used more filters back then, whileas now your photos look more "pure". How would you describe your evolution?
I loved playing around with apps and filters when I first started shooting, and was certainly guilty of over-processing. I think that, in the past year or so, I've restricted myself to a few selected apps, and tried to move away from a lot of processing choices that, to me, are now mobile photography cliches. The trade-off, I think, is that my workflow has become a bit rigid.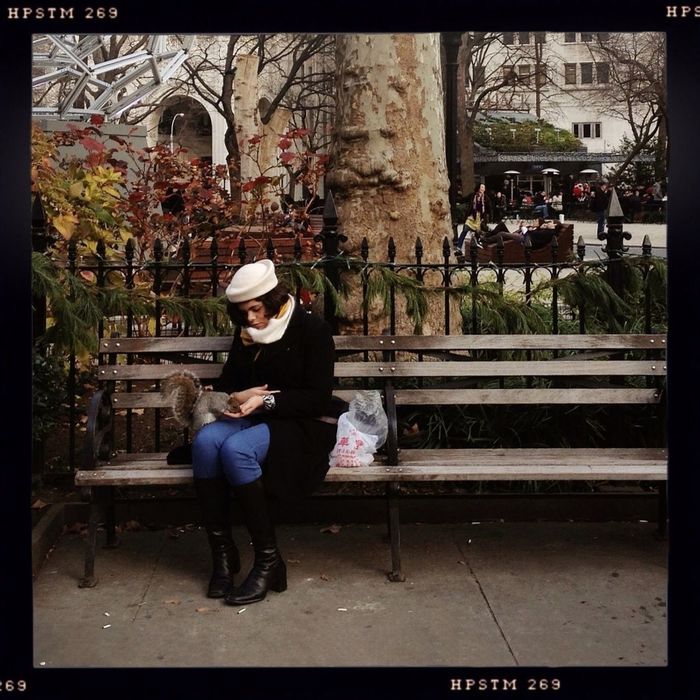 What's your favorite photo of recent times and what story is behind it?
Recently, I decided to brave the NYC Santa-con, an huge gathering of people whodress like Santa,roam the streets, go to bars, and get very drunk. I expected to capture the scope of the mob of Santas, or a sense of what it felt like to be in the middle of the chaos. Usually, I move when shooting — I don't stop at a street corner or an interesting backdrop or lighting situation and wait for the shots to come to me, because I always feel like I might be missing a shot down the street.
So, after spending some time chasing groups of Santas, and not getting anything good, I noticed the construction site (with no parked cars blocking the view of the sidewalk!) and thought it might make a good backdrop to a large group of Santas walking by.
It took a lot out of me to stay still and wait for the shot, but it paid off in the end with a shot that was not at all what I was anticipating. The Santa in the shot was walking with a large group, got a little bit ahead, stopped and turned around to see where the others were. I got the shot. I didn't consciously realize that the combination of backdrop and subject gave the shot an obvious additional meaning until later. I love the shot because it creates a new meaning that did not exist in reality.
Do you listen to music while shooting?
I am a music obsessive, but really only listen while shooting when I am feeling slightly self-conscious or cowardly in getting the shots I see. Listening to music helps me disconnect from my surroundings, which somehow boosts my sense of invulnerability and invisibility – if I can't hear you, you certainly can't hear or see me!
Also, if I'm in a certain mood, or want to capture a certain feeling, I find that listening to music that creates that mood or feeling helps set the stage and direct my focus. The center of my obsessive universe is Guided By Voices, always on heavy rotation, and the source of the name of my blog, Awful Bliss.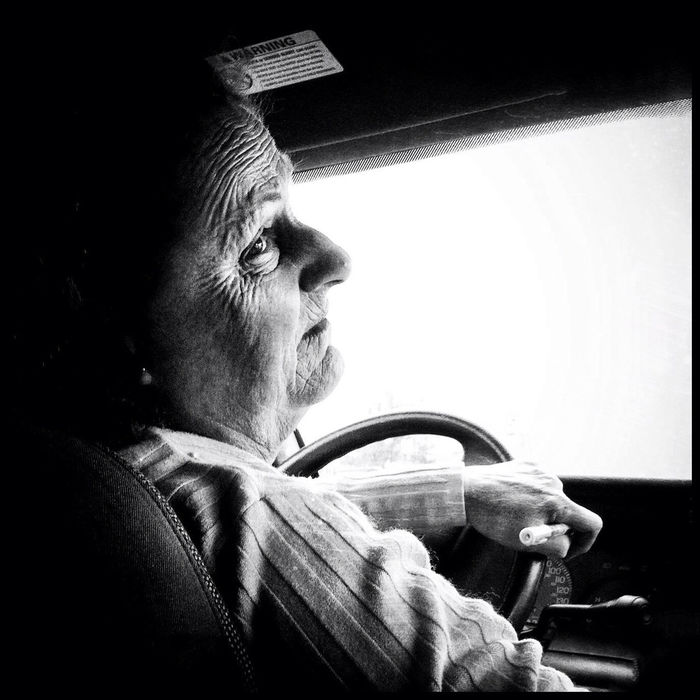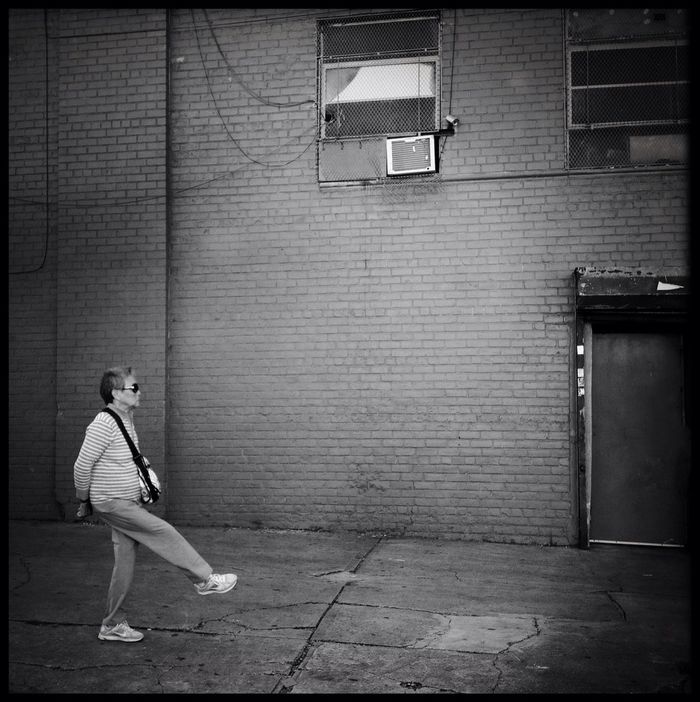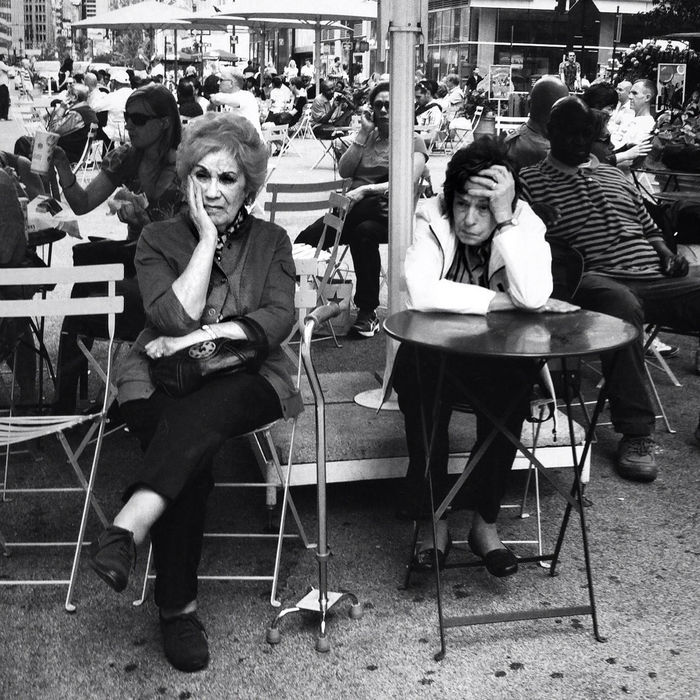 What are you tips for ongoing street shooters?
Always be ready to shoot. Don't put your phone away – have it ready to go at all times – and most certainly do not use it to make or answer calls. I've missed so many shots because of an inabiility to end a conversation quickly enough.
Shoot for yourself, shoot as many shots as your finger can click and don't over-think things. If you're compelled to shoot something, shoot it. Don't try to understand why.
Finally, if you see something, but you're not in an ideal position to shoot, shoot anyway. While I believe that conscious composition and framing choices are incredibly important to the success of a photo, the unconscious, "accidental" frame is sometimes much more effective in communicating the emotional content that compelled you to shoot in the first place, and which is what makes a photo truly memorable.
Thank you for the interview, Shel!
Make sure visit Shel Serkinon EyeEm and say hi.