Seeing the Streets of Brazil Through the Lens of a Native
Alexandre Amaral tells us how to get close to a subject – and why you shouldn't just focus on Rio this summer
As the world gears up for the Olympics, we bring you #EyeEmBrazil, a closer look at Brazil and its people.
Brazil is the land of superlatives. It boasts the world's most biodiverse tropical rainforest and the world's best beach. It's also the world's largest exporter of coffee and proud home to the world's largest gay pride parade. And, if that wasn't enough, it's also the largest country in Latin America and the first in the region to host the Olympic Games, which open in Rio de Janeiro on August 6th.
Brazil is also home to world-class photography. One such example is Alexandre Amaral – aka @alexandreamaral – who has been sharing his 15 years of photography experience on EyeEm for nine months now. We couldn't resist this opportunity to get the low-down on all things Brazilian street photography!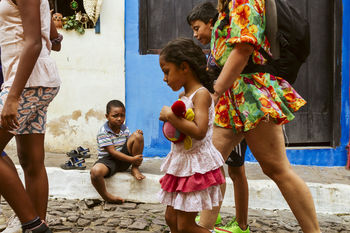 EyeEm: Tell us about yourself, Alexandre.
Alexandre: I started taking photos when I was an art director, producing photos to upgrade my layouts. I was most concerned with the technical aspects of advertising, product photography and Photoshop. I used to go to the Botanic Gardens in Rio de Janeiro and took pictures of everything: people, trees, the sky, the sights. I had no idea that photography could be such a vast universe.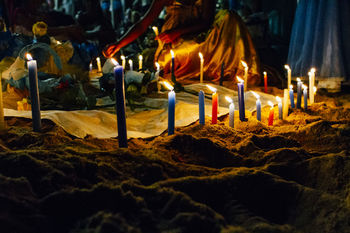 What was the next step?
Well I later sold art books in a library. I already had a good visual eye after working in advertising agencies and this was honed during the library years. My friends also pushed me out onto the streets, a close friend taught me photojournalism techniques and I became passionate about photographing my travels. On top of that, I searched for great photographers and studied the great painters.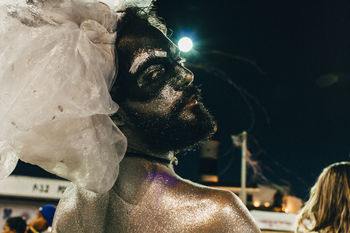 I was fascinated by people and portraits, but concerned about moving closer to people on the streets. I used photography to learn how to approach them. I later fell in love with streets and people – I started to take pictures during the carnival, during popular parties and so on.
The most important thing to me is this: You don't need a camera to be a photographer. It happens naturally when you are able to observe the world. So when a camera comes to you, you take the picture. It's not just a tool, it's a way of life – just as with writers, painters and singers.
How do you stay unseen, make your subjects feel comfortable and stay out of trouble?
There's no other better way to describe a place than through its people. But this is a touchy situation. By definition, street photography means staying unseen – but you can get in touch with people too. It's a good exercise! Sometimes I don't mind being noticed and sometimes I'd rather not be. It's not a matter of following recipes. It's a thing you have to experience and discover how to deal with.
"Street photography is not about following recipes"
When I started street photography I was taught to first look around and be aware of the situation. If I see people looking at me kindly, I simply go further. If not, I'll try another place. I've had some people laughing, asking me not to take their picture. I simply put the camera away and keep moving as if nothing happened.
Color plays a huge role in your photos. Is this a conscious choice?
Yes it is, for sure. There was a time I was taking many black & white pictures because I was trying hard to understand the principles of these photos. But I started to look around and saw other possibilities. I've started to understand colors. It's another way of understanding what I see and not getting too imprisoned by the all the digital aspects nowadays.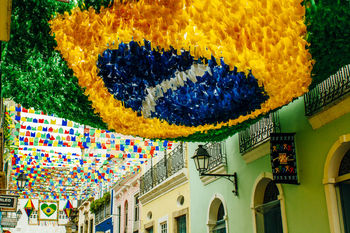 The Brazilian flag also seems to feature heavily…
I'm not in love with flags but they've really started to appear to me. During the World Cup in Brazil I went onto the streets and saw some interesting flags and took pictures. On my profile [and in many photos in this post] you frequently see Brazilian flags because of the messy period we're facing. In this particular case, the protesters were asking for the impeachment of the President.
"If you can, leave the cities"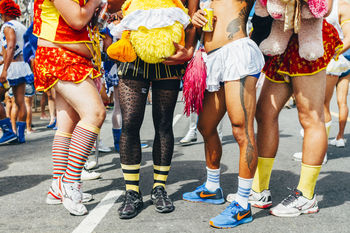 In a profile about Brazilian street photography, TIME Magazine has written: "The most exciting contemporary Brazilian photography takes possession of the clashes of culture, ethnicity and philosophies that make up the country." Do you agree?
That may be true, but it's a narrow way of seeing Brazil and Brazilians. Of course we're in turmoil here because of corruption and many other problems with society and politicians. So when people start taking pictures of this scenario, the whole world opens its eyes to look at us. It's impossible for me to paint this scenario completely.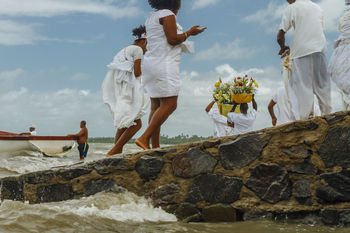 How does it feel to have all eyes on your country this summer?
Our country is so vast that most of the Europe could fit into it. In Europe, you can get a train and go to another country in two hours. Here, you just go to another province. You just can't believe there are so many different people and places and lifestyles in Brazil.
Brazil is one of the best countries in the world to visit, for sure. So having all eyes on our country is a normal situation. We have problems but I think we are getting better. The World Cup was amazing and the Olympic Games will be too.
What will you be looking to photograph this summer during the Olympics?
I don't live in Rio de Janeiro anymore. But in my city, Salvador in Bahia, there'll be soccer games and I'll try to do the same thing as I did during the World Cup. I'll see the supporters and have some fun with them. Some people will surely ask me to take their pictures and I'll ask some others to take theirs. But, for sure, I'll try to look around and take some other ones more secretly!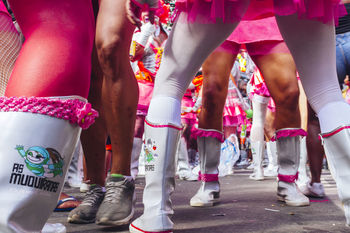 Who inspires your photography and creativity?
I have many favorite photographers but I don't like getting too attached to them – photography is so vast and we have many anonymous artists everywhere. I could write a Bible of names! Aristides Alves, João Machado, Márcio Lima, Shirley Stolze, Sebastião Salgado, as well as painters like Caravaggio and Vermeer.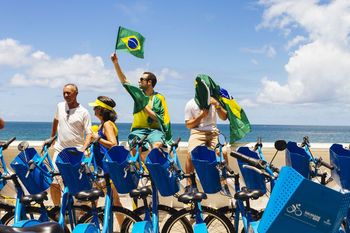 One last question! If someone is visiting Brazil this summer, what are the things they must photograph?
I think the sightseeing spots are really overexposed. I would tell people to go to other places and connect with local people outside of the tourism chain. I'd tell them to look for a photography club or local enthusiasts. And then the real people will appear. Here in Bahia we have some really beautiful places like Chapada Diamantina, the old gold rush cities, the beaches to the south and to the north. So, if you can, leave the cities…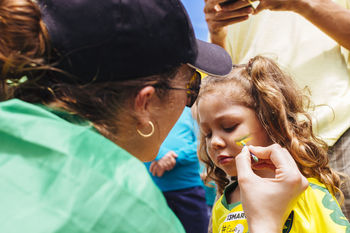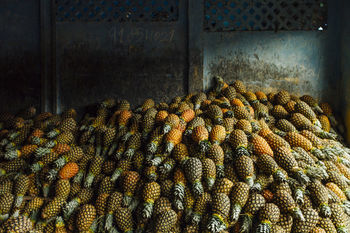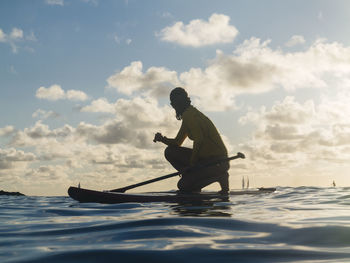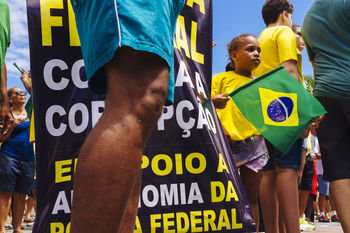 Thanks for the tips and insights Alexandre! Follow Alexandre on EyeEm to stay up-to-date with his life in Brazil and see his street photography during the Olympics. Oh, and say hi while you're there!
All photos by @AlexandreAmaral.
---
Love Brazilian street photography? Here's some further reading:
– Taking to the Streets of São Paulo with Rodrigo Vieira
– The Closer the Better: 11 Spectacular Up Close Street Photography Shots
– What is Real Photography? Surf, Skate & Love in Brazil with Alyona Gamm